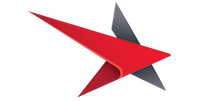 CNC Master
Overview
Job posted on: October 2019
Star Rapid is a British owned, high-growth, high-tech manufacturer based in China with a 10+ year track record of success. We offer a wide range of services including 3D printing, CNC machining, plastic injection molding and rapid tooling, all the while ensuring the highest quality.
As a part of our continued global expansion, we are looking for a CNC Master to help us during this transformational phase of our company's growth.
This role will be full of challenges and rewards as you meet with many inspiring innovators to help them develop their product or idea for the first time. Our customers range from start-ups to leading companies to Global 500 companies so there will never be a dull moment. If you would like to be part of the Star Rapid success story as we evolve to become one of the industry's leading manufacturing service providers, please contact us today with your cover letter and CV.
Responsibilities and Accountabilities
To work with the CNC quoting team to review projects and help advise on quoting
To attend all CNC related contract reviews to offer advice
To act as a mentor
To offer advice to SAM and CS on CNC related issues
To do training where appropriate
To assist CNC management team where needed
To assist CNC manager and CTO with the specification, testing, and quoting of future technologies
To assist with CNC trials
To lead CNC Engineering team to complete the DFM timely, guide on any query and manage change
To coach Engineering team, enhance any customer feedback especially ECN handling
To be responsible for any quality issue and timely feedback
Tough on decision making
To complete the tasks assigned by leader
Requirements
Bachelor degree or above, Majored in mechanical design or industrial design or related.
Over 5 years management experience and 8-year Engineering experience in CNC manufacturing industries, proficient in CNC process improvement.
Excellent in analyzing the part design based on the process capability and providing corresponding suggestions to improve the design.
Excellent in solving the production issue on site.
Familiar with GD&T (ASME 14.5M – 2009).
Good oral and written English skills, good communication skills.
Based in Zhongshan, Guangdong Province, China
Join Our Talent Pool Today
We are always on the look out for talented people to join our Star Team. If you would be interested in future job openings at Star Rapid and to keep up to date with our journey, join our
Star Talent Pool
today!