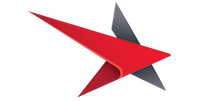 CNC Master
Overview
Job posted on: 11 March 2019
The objective of this position is to lead and manage the CNC workshop, oversee safety, quality and delivery of products, direct and coordinate production processes and resources to achieve production and quality standards.
Responsibilities and Accountabilities
Transforming CNC process
Review and rationalize CNC programs
Identify the opportunities to improve efficiencies
Manage CNC jobs and do scheduling
Design and delivery training to all CNC technicians to upgrade their technical capability
Assess CNC technicians capability, develop and implement their individual technical development plan
Requirements
Must be able to program using a CADCAM system, does not have to be PowerMill, but must have 10 years experience as a user
Must have at least 10 years experience in 3-axis CNC machining in milling and/or turning
Must have at least 3 years experience in 5-axis machining
Must be able to speak, read and write English fluently
Must understand all of the latest high-speed machining strategies such as trochoidal milling
Knowledge of knowing intelligent factory, automation, on-line quality
Experience in CNC OEE (overall equipment effectiveness)
Some middle management experience in the CNC field is a big plus
Check Out Our Job Openings
If you don't see your dream job above but think you have the skills we are looking for, let us know! At Star, we are always on the look out for new talent to join our team. If you think you can help us create beautiful parts send your CV and a cover letter to [email protected].