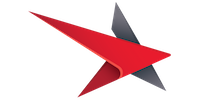 Data Scientist
Overview
Job posted on: 24 September 2018
We are looking for candidates to join as a Data Scientist. See below for specific position requirements. If you would like to be part of the Star Rapid success story as we evolve to become one of the industry's leading manufacturing service providers, please contact us today with your cover letter and CV.
Responsibilities and Accountabilities
Develop and implement database, data collection system, data analytics and other strategies to ensure the quality and efficiency of data collected
Acquire data from the designed system and maintain the database system
Analyze large data sets from our machines and the sales segment and trends
Synthesize and leverage the massive dataset of machines and sales segment and trend
Interpret the data, and develop reports for management decision
Locate and define new process improvement opportunity
Sales order analysis for marking margin improvement
Machine defect data analysis for process improvement
Collate a database of historical data on CNC machining projects including 3D CAD data, and other related statistics
Work with AI developers world-wide to develop an AI system for the automation of the quotation of CNC machined parts
Work with existing Excel developers to further develop our existing CNC and Tool making algorithms
Requirements
Masters degree in data mining, machine learning, applied statistics or related quantitative discipline
Knowledge and understanding of machine learning approach, predictive modeling concepts
Proven experience of cleaning large data sets to ensure they are ready to use
Good in written and oral English
Demonstrates commitment to Star Values
Check Out Our Job Openings
If you don't see your dream job above but think you have the skills we are looking for, let us know! At Star, we are always on the look out for new talent to join our team. If you think you can help us create beautiful parts send your CV and a cover letter to [email protected].