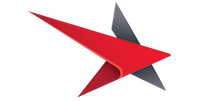 German Marketing & SEO Intern
Overview
Job posted on: October 2019
The German Marketing Intern will be based in Zhongshan, China, and will provide support to the marketing team to ensure Star Rapid reaches its business goals.
The role will focus on translation from English to German for the German website and for sales material. Supporting the implementation of SEO and PPC tactics to ensure we appear in German Search engines.
Working closely with the European Sales team, the role will also involve reaching out to potential customers in German speaking countries and setting up meetings for the sales representatives Additionally, the intern will work with Star Rapid's marketing team to research the German market and potential businesses and industries for Star Rapid to work with. If you would like to be part of the Star Rapid success story as we evolve to become one of the industry's leading manufacturing service providers, please contact us today with your cover letter and CV.
Responsibilities and Accountabilities
Translate content from English to German for a range of content for the German speaking market
Work with Star Rapid's marketing team to implement SEO and PPC recommendations to the German website
Review and update German directories
Reach out to potential German speaking customers
Make recommendations for German marketing strategies
Assist marketing and sales team in researching companies and industries within the region
Conduct research on German market
Benefits and Compensation
Experience working in an international setting
Development of translation and website skills
Training on WordPress, SEO, PPC, sales and market research
Chance to explore and live in a new city and country
Travel to and from China, accommodation and week day lunches provided
Financial support through a monthly stipend and support with visa applications
Requirements
Minimum Requirements
Proven fluency in both German and English
Graduate, or almost graduate level
Marketing experience
Translation experience
Willing to accept high levels of responsibility without constant supervision
Proactive
Problem solver, solutions driven
Availability and willingness to relocate temporarily to Zhongshan, China for a minimum of 3 months to a maximum of six months.
 Preferred Additional Requirements
Translation experience
Website management experience
Familiarity with WordPress
Basic understanding of engineering, product development or manufacturing would be helpful
 
Join Our Talent Pool Today
We are always on the look out for talented people to join our Star Team. If you would be interested in future job openings at Star Rapid and to keep up to date with our journey, join our
Star Talent Pool
today!