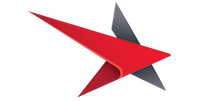 Inside Sales Representatives
Overview
Job posted on: November 2019
The Inside Sales Representatives will be based in Zhongshan, China, and will provide support to the sales and marketing team to ensure Star Rapid reaches its business goals.
This position offers a dynamic view of the entire value chain of a manufacturing and engineering company. From communication of value to product realization, Rapid Prototyping and low volume manufacturing offers candidates an in-depth understanding of the world of product development.
Working closely with the International Sales Team, the role will also involve reaching out to potential customers in English speaking countries and setting up meetings for the sales representatives. Additionally, the Inside Sales Representatives will work with Star Rapid's marketing team to research the Global market and potential businesses and industires for Star Rapid to work with.
If you would like to be part of the Star Rapid success story as we evolve to become one of the industry's leading manufacturing service providers, please contact us today with your cover letter and CV.
Responsibilities and Accountabilities
Sales Development
Generate leads database via online research for potential new business opportunities and reactivating existing customers ;
Research and identify potential accounts using LinkedIn, Market Research etc.;
Identify decision makers within targeted leads to begin sales process;
Target, message, and call on potential new business contacts and clients;
Create and deliver qualified opportunities to external account executive;
Maintain and expand the company's database of prospects;
Enter new customer data and update changes to existing accounts in the company CRM;
Perform dynamic analysis, develop strategies, continuously feedback and improve the process;
Research new ways, applications, tools and methods to find new clients and increase efficiency.
Market Research
Work with the marketing team to implement SEO and PPC recommendations to the website;
Review and update directories;
Make recommendations for marketing strategies;
Conduct research on the global market.
Requirements
Minimum Requirements
Bachelor's degree in Engineering or Business;
Native English speaker is a must;
Graduates up to 2-3 years working experience in sales and marketing;
Willing to accept high levels of responsibility without constant supervision;
Strong online skills (search engines, social media, websites, etc.);
Organized and proactive in online seeking information and new knowledge;
Problem solver, solutions driven;
Strong ability to communicate and form relationships with people;
Ability to work to targets, self-motivated, and enthusiastic;
High level of integrity, work ethic, and curiosity;
Availability and willingness to relocate to Zhongshan, China.
Preferred Additional Requirements
Website management experience;
Familiarity with WordPress;
Basic understanding of engineering, product development or manufacturing would be helpful.
Check Out Our Job Openings
If you don't see your dream job listed but believe your skills are what we are looking for, get in touch! At Star, we are always looking for passionate and talented people to join our team.