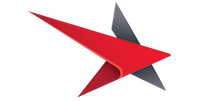 Quotation Coordinator
Overview
Job posted on: 11 March 2019
Star Rapid is a British owned, high-growth, high-tech manufacturer based in China with a 10+ year track record of success. We offer a wide range of services including 3D printing, CNC machining, plastic injection molding and rapid tooling, all the while ensuring the highest quality. As a part of our continued global expansion, we are looking for an internal account executive to drive revenue during this transformational phase of our company's growth.
Position Responsibilities and Accountabilities
Focus on developing new business within existing customers as well as new customers, as defined in the Star Sales Strategy
Focus on developing major OEMs and larger users of prototypes and low volume production
Provide weekly activity and visit report detailing actions required to secure new business
Provide monthly sales report detailing:

Revenue
New orders received
New customer secured
RFQ and pipeline update
Key customer feedback

Support Star in region with all customer communications and co-ordinate day-to-day customer activities with the Operations Team in China
Co-ordinate customer visits to Star manufacturing facility in China
Collaborate with other Sales Agents regarding development of new business and cross territory customers
Ensure client RFQ details are compatible and match Star Rapid capabilities and long term growth plans of repeatable business.
Candidate will already know, or be able to learn, the core manufacturing processes of Star Rapid:

CNC Machining
Plastic Injection Mold and Moldings
Pressure Die Casting
3D Metal Printing
Surface Finishing (paint, anodize, plating, etc.).
Prototype and Production Manufacturing

Create BOM and compare quotation to BOM for accuracy
Send quote to customer
Follow up persistently on quote by phone, email, text until project is won or lost
Coordinate with Customer Support to ensure on-time delivery and remedy quality issues
To report to the New Business Win Team Manager
Requirements
Bachelor's degree in Business or Engineering
Fluent in English and Spanish, written and verbal
Independent, detail-orientated
Consistently meets or exceeds goals and KPIs
Proficient with Microsoft Office
Capable to be on the phone for many hours
Flexible working hours
Check Out Our Job Openings
If you don't see your dream job above but think you have the skills we are looking for, let us know! At Star, we are always on the look out for new talent to join our team. If you think you can help us create beautiful parts send your CV and a cover letter to [email protected].