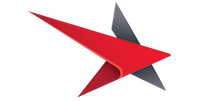 Quality Assurance Manager
Overview
Job posted on: 7 May 2019
Star Rapid is a British owned, high-growth, high-tech manufacturer based in China with a 10+ year track record of success. We offer a wide range of services including 3D printing, CNC machining, plastic injection molding and rapid tooling, all the while ensuring the highest quality.
The Quality Assurance Manager's main role is focused on developing strategies and providing technical direction and support to Star employees / suppliers who are involved in the product realization process.
This role will be full of challenges and rewards as you meet with many inspiring innovators to help them develop their product or idea for the first time. Our customers range from start-ups to leading companies to Global 500 companies so there will never be a dull moment. If you would like to be part of the Star Rapid success story as we evolve to become one of the industry's leading manufacturing service providers, please contact us today with your cover letter and CV.
Responsibilities and Accountabilities
Establish quality and reliability standards to ensure all products produced meet customer requirements.
Manage all policies and procedures manuals in QMS and ensure all work according to applicable standards and regulations and monitor all quality metrics.
Manage SQURRY meeting (Star Daily Quality Meeting) to make sure the team is managing documents in a consistent manner, is fully traceable and identifiable, and that all data is accurate.
Capabilities to manage the OES/XRF/CMM/VMM/3D Scanning etc. testing instruments.
Manage customer complaints, perform analysis, and introduce problem-solving solutions.
Provide cross-functional training between departments, including CNC, PIM, VC, model-shop, DMLM, painting etc so that employees understand other types of operations and measurement procedures/processes.
Develop and implement self assess and to assess the department to map out where deficiencies lie in skill sets.
Manage all internal/external audit functions all department policies and procedures.
Ensure that all technicians and shop floor personnel have the necessary tools and equipment to effectively inspect parts.
Ensure that calibration plans are followed strictly and that regular checks are performed in each department.
Provides information and assists in equipment capital planning activities, internal laboratory and vendor evaluations, calibration laboratory computer systems management and external supplier selection.
Assess the QC team on a quarterly basis. Produce records and test results.
Adopt best practice root cause analytical framework and use the root cause analysis tools such as SPC, PDCA, 8D, 5 whys, and the 7 tools of Quality. Ensure that these methods are thoroughly taught to all key personnel in STAR, including foreign staff.
Seek out new certifications, which may enhance our internal processes and actively pursue implementation of best practices deemed relevant for our industry.
Requirements
Bachelor's degree in machinery, engineering.
Fluent in English.
Over 8 years experience in quality area and at least 5 years in process/customer quality engineer experience is a plus.
Strong knowledge in Drawing reading, GD&T, quality related software. Know all most all of the measurement equipment.
Knowledgeable on Quality systems.
Strong knowledge on design holding fixtures, test fixtures and functional gauging
Strong knowledge on designing Machining Holding Fixtures.
Knowledgeable internal audit, supplier audit, external audit, customer audit, customer complaints, quality improving system, supplier evaluation, data analysis.
Knowledgeable QC 7 tools, familiar with ISO 9001, ISO14000, OHSAS18000, TS14969 systems. SPC, FMEA, APQP, PPAP, 6 sigma is prefer.
Upright, honest, wise and responsible.
Demonstrates commitment to Star Values
Check Out Our Job Openings
If you don't see your dream job above but think you have the skills we are looking for, let us know! At Star, we are always on the look out for new talent to join our team. If you think you can help us create beautiful parts send your CV and a cover letter to [email protected].