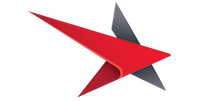 Quality Control Manager
Overview
Job posted on: 7 May 2019
Star Rapid is a British owned, high-growth, high-tech manufacturer based in China with a 10+ year track record of success. We offer a wide range of services including 3D printing, CNC machining, plastic injection molding and rapid tooling, all the while ensuring the highest quality.
Initially this position's main role is ensuring quality control from the incoming raw materials, in-process production and finish goods. Ensuring manufacturing production lines run smoothly and generate a consistently suitable output.
This role will be full of challenges and rewards as you meet with many inspiring innovators to help them develop their product or idea for the first time. Our customers range from start-ups to leading companies to Global 500 companies so there will never be a dull moment. If you would like to be part of the Star Rapid success story as we evolve to become one of the industry's leading manufacturing service providers, please contact us today with your cover letter and CV.
Responsibilities and Accountabilities
Manage overall IQC/IPQC/FQC daily operation and keep record of the inspection results.
Work with Engineers for IQC/IPQC/FQC criteria set up, monitor the quality and support for performance improvement.
Responsible for the preparation, review and implementation of the Inspection and Test Plans (ITPs), supervision of quality inspection staff and ensuring that individuals have the required qualifications and experience.
Capabilities to handle OES/XRF/CMM/VMM/3D Scanning etc. testing instruments.
Ensure compliance with QMS and the customer/client requirements.
Manage Non-Conformities Reports (NCRs) related to processes and methods for the products.
Responsibility for IQC/IPQC/FQC team and the related objectives, planning, optimization and control of the results to increase the productivity and the whole supply chain effectiveness.
Initiate and maintain documentations of IQC/IPQC/FQC processes, procedures and policies. Conduct regular reviews, establish practical measurements to monitor proper execution of these processes, procedures and policies. Develop and track metrics of key performance on regular basis.
Manage all IQC/IPQC/FQC relative operations to be in full compliance with company Environmental, Health, Safety and compliance requirements.
Develop and implement the IQC/IPQC/FQC and the related strategies / targets according to the company objectives.
Evaluate team member performance and define people development plan.
Coordination of all the testing activities by an external laboratory.
Other tasks assigned by Supervisor.
Requirements
Bachelor's degree in machinery, engineering
Fluent in English
At least 6 years experience in a manufacturing enterprise
Good skills in team management, leadership with open mind, team work spirit, coaching skills with patience, hard working with passion, target oriented, etc.
Flexible and well organized, detail oriented and multi-tasked
Knowledge in drawing reading, GD&T, quality related software. Know most all of the measurement equipment.
Knowledge on design holding fixtures, test fixtures and functional gauging
Check Out Our Job Openings
If you don't see your dream job above but think you have the skills we are looking for, let us know! At Star, we are always on the look out for new talent to join our team. If you think you can help us create beautiful parts send your CV and a cover letter to [email protected].