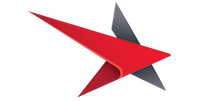 Sales Engineer
Overview
Job posted on: June 2019
Positions available in the UK, Germany, Sweden and Canada.
Star Rapid is a British owned, high-growth, high-tech manufacturer based in China with a 10+ year track record of success. We offer a wide range of services including 3D printing, CNC machining, plastic injection molding and rapid tooling, all the while ensuring the highest quality.
As a part of our continued global expansion, we are looking for a Sales Engineer to spearhead our efforts in the UK, Germany, Sweden and Canada during this transformational phase of our company's growth.
As a Sales Engineer, you are an expert in lean manufacturing processes and will utilize this expertise to strategically create value and drive sales. You will be responsible for identifying relevant market opportunities from a range of industries from automotive to medical. You will develop winning value propositions that meet the needs of potential customers to convert into new sales. The Sales Engineer will also work with our internal team to ensure that technical solutions for each client is met and properly delivered, as well as identifying potential risks in advance.
This role will be full of challenges and rewards as you meet with many inspiring innovators to help them develop their product or idea for the first time. Our customers range from start-ups to leading companies to Global 500 companies so there will never be a dull moment. If you would like to be part of the Star Rapid success story as we evolve to become one of the industry's leading manufacturing service providers, please contact us today with your cover letter and CV.
Responsibilities and Accountabilities
Be able to identify, define and execute business development plans for each segment in your region
Utilize customer profile knowledge to prospect for new, relevant business opportunities that fit Star's scope of product offering and manufacturing capabilities
Prospect and qualify leads and decision makers within targeted audiences
Further pursue leads to generate quote requests or pass on to a senior executive to close the sale at the discretion of the global sales director
Understand customers' business model and needs
Timely follow-up with inbound leads and opportunities
Develop long-term, sustainable relationships with key territory accounts
Work closely with engineers to ensure successful delivery of quotes and fulfillment of orders
Establish effective communication with the technical teams to ensure proper support for all customer needs
Communicate with the sales and marketing team to ensure they have the most relevant data for their global marketing efforts
Meet certain critical metrics related to prospecting including holding regular meetings and customer visits and more
Provide timely and accurate reporting, forecasting to sales management utilizing Salesforce.com
Proactively visit clients to understand their needs, build relationships and gain orders
Perform additional tasks as required by management and Global Sales Director
Respond within 24 hours to any lead or inquiry
Requirements
Bachelor of Science in Manufacturing, Mechanical, Industrial Engineering or similar
Work experience dealing directly with and servicing customers
Previous Sales Engineering experience
Manufacturing experience in at least 2 of the following: CNC, Plastic Injection Molding, 3D printing, Pressure Die Casting, Surface Finish, Quality Control
Knowledge of 3D CAD software
Process oriented and proactively use Salesforce.com and document all account activity within 48 hours of the activity occurring
Conduct a minimum of 12 face-to-face meetings per week
Able to manage time independently, self-motivated, entrepreneurial, highly-driven
Excellent verbal and written communication skills
Passion for learning, coaching and career development
Demonstrates commitment to Star Values
Join Our Talent Pool Today
We are always on the look out for talented people to join our Star Team. If you would be interested in future job openings at Star Rapid and to keep up to date with our journey, join our
Star Talent Pool
today!