Additive manufacturing or 3D printing opens up an exciting new world of possibilities for making rapid prototypes and high-performance parts. But product developers need to be aware that designing for this process is different than it is for traditional manufacturing. To bridge the design knowledge gap, Star Rapid offers intensive, in-person 3D metal printing training.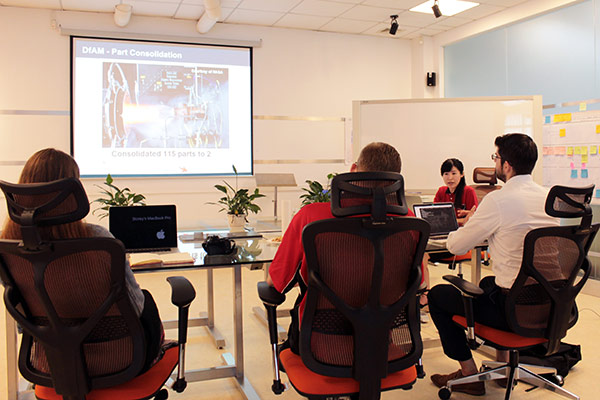 We recently wrapped up our second training session at our manufacturing facilities in Zhongshan, China. Miss Chloe Kow, our director for Direct Metal Laser Melting, led the 3-day course. When you sign up for this course, here is what you can expect to learn about software preparation, design, printing and post-processing.
3D Printing Training – Day One
The first day will introduce the additive manufacturing process. Chloe will lead participants through multiple exercises that include getting familiar with Magics software, necessary for preparing designs for 3D printing. She will also cover a range of do's and dont's about metal additive manufacturing.

3D Printing Training – Day Two
The second day will go into more detail about how to optimize your design to fully utilize the benefits of additive manufacturing. Participants will spend more time with Magics software and will set up their builds in accordance with the specific operation of our Renishaw AM250 3D metal printer. Once the designs are ready and double-checked by Chloe, we'll start the build and the following day will look at the results.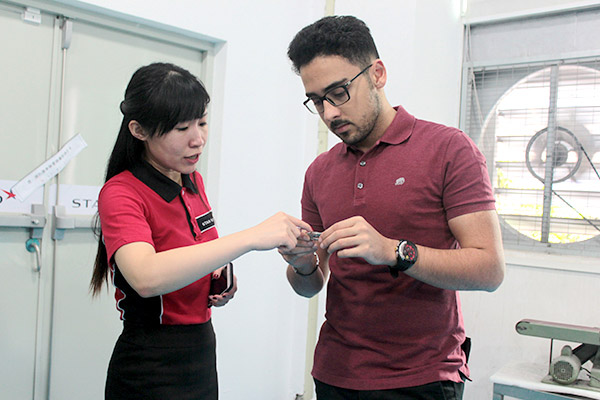 3D Printing Training – Day Three
On the final day of training, students start off by opening up the Renishaw printer and getting their first look at the parts that were printed overnight. Participants will carefully remove the parts from the build plate and then take them to our model shop for post-processing, which may include cutting the supports off the build plate, sandblasting, polishing, grinding, hand-sanding, etc. Finally, in commemoration of their hard work, each participant will receive a certificate from Chloe and Star Rapid acknowledging their completion of the course.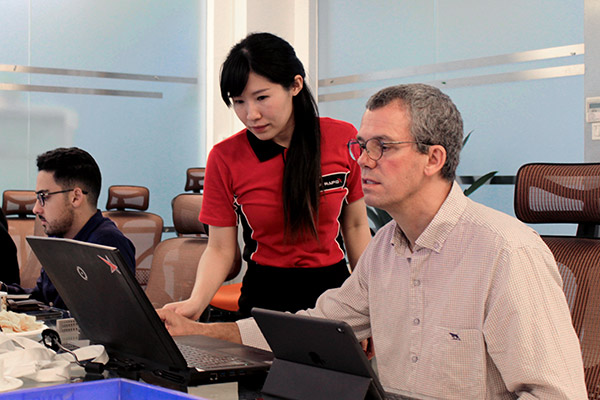 Hear From Past Participants:
"This was a fantastic experience – not only did I learn so much about designing for 3D printing, the software tools needed and the additive manufacturing process itself, but Chloe, our instructor, gave us tips and tricks for successful metal additive manufacture." Geoff Tansley
"This workshop allowed me to fully learn the benefits and limitations of the additive manufacturing technologies. That is incredibly valuable for me as a designer since I can now add this design information to the manufacturing process comparisons I already need to do as a regular part of my design process." Robert Martinez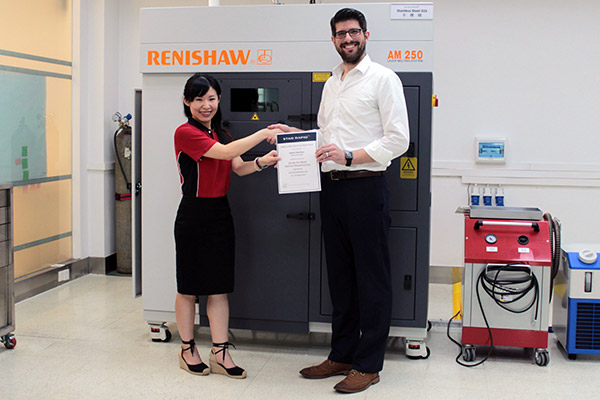 Join Us At Our Next Training
We are excited to announce our next training dates on 10-12 September 2018. Check out more details and be sure to fill out the expression of interest form and a member of our team will contact you with further details. If you can't make it to China for the in-person training, don't worry! We also offer online tutorials highlighting the most important aspects of designing for additive manufacturing.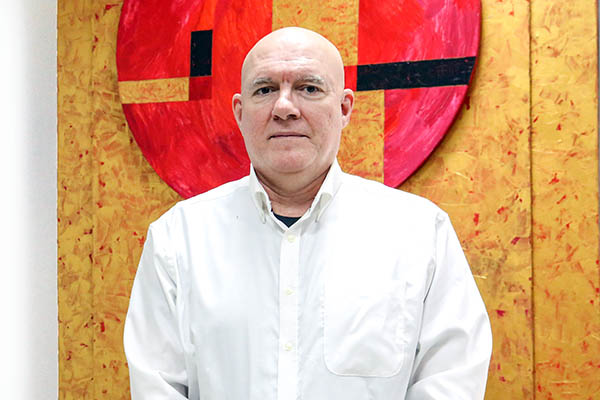 Chris Williams is the Content Editor at Star Rapid. He is passionate about writing and about developments in science, manufacturing and related technologies. He is also a certified English grammar snob.