United States Support Team
We have a team of engineers and business development managers based in the United States ready to support your next project.
With experience in manufacturing and an in-depth understanding of doing business with China, our US team is well-poised to help make your next product design successful. Send your 3D design file using our online form and we will send you a free quote. If you have any questions feel free to reach out to us at [email protected].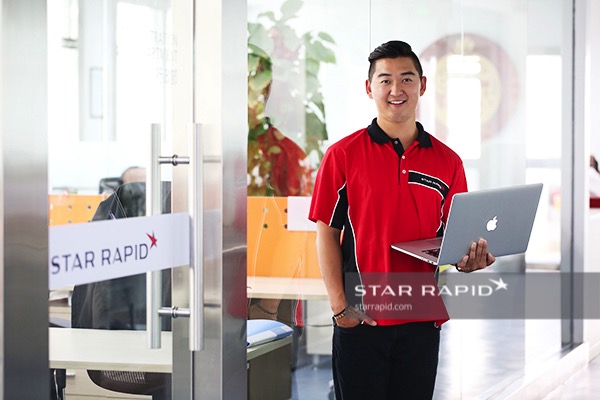 Kaelan Lee
Business Development Engineer –
USA West
Learn more about Kaelan
Kaelan Lee was born and raised in sunny Southern California. From a young age, he has always been fascinated with engineering and how things are made and work.
For college, Kaelan decided to attend Northeastern University in Boston, MA to study mechanical engineering. During his stay at Northeastern, Kaelan used the cooperative education program to get hands-on experience in an aerospace manufacturing facility, as well as doing product design for an intelligent LED light fixturing company. For his final internship before graduation, Kaelan spent six months working at Star Rapid's factory in China, learning all about Star Rapid's capabilities and getting a taste of technical sales.
After 5 years of college in Boston, Kaelan decided to move to Seattle, WA to pursue his love for engineering, the outdoors and photography. Some of Kaelan's passions include snowboarding, camping, film photography and surfing. In his free time, he likes to engineer and work on personal design projects, such as, a waterproof dome housing for his cameras and a snowboarding rail setup that requires no snow.
Kaelan brings his experience and passion of product design and manufacturing to his customers no matter what stage in the product development cycle they are in or how challenging the project. If you are located in the Northwest of the US and would like set up a meeting or brainstorm projects with Kaelan, email us at [email protected].
Learn more about Zak
Zak was born in New York. He grew up in suburban Long Island 45 miles outside of New York City where the majority of his family still resides.
Zak then moved to Boston, MA to attend Northeastern University where he studied Mechanical Engineering and Technological Entrepreneurship. While at Northeastern University Zak participated in the cooperative education system where he was involved in Research and Development for high performance alloy materials, Manufacturing for LED lighting, and Process Engineering for lithium ion batteries. In addition to the cooperative education program, Zak was an Advanced Concepts Engineer within the commercial aerospace industry. He also started, operated, and grew an asphalt resurfacing company with an innovative go-to-market Google Maps based strategy.
After college, Zak moved to California to pursue his professional and personal passions of technology and an outdoor lifestyle. In his free time you can find him surfing, snowboarding, hiking, bike riding and traveling.
Zak has a passion for using innovation and engineering to help solve the world's most challenging problems; in effect making the world a better place. At Star Rapid, Zak has the opportunity to make the greatest positive impact by helping turn your ideas, concepts, and projects into a reality in an array of different industries. Zak knew Star Rapid was exceptional from the first conversation with the management team because they have built a company culture that always puts quality of the product and care for every employee first.