Visita Star Rapid en China
Disfrute de la ciudad de Zhongshan (中山)
Visite nuestras instalaciones en Zhongshan
Vea de primera mano las fábricas de Star Rapid ubicadas en la hermosa ciudad jardín de Zhongshan, China. Estamos perfectamente situados entre las principales ciudades del sur de China, como Hong Kong, Macao, Shenzhen y Guangzhou. La ubicación de Zhongshan facilita su visita para así brindarle una perspectiva única de los fabricantes en China. Nos encantaría recibirlo y brindarle un vistazo de Star Rapid y de la cultura de Zhongshan
Vea nuestras instalaciones de fabricación
"Me impresionó la empresa en muchos aspectos, no solo por la limpieza excepcional de las áreas de trabajo, sino también por la calidad del equipo y, más que nada, el espíritu de equipo entre los ingenieros locales e internacionales"
– Paul Errington, director ejecutivo de Connaught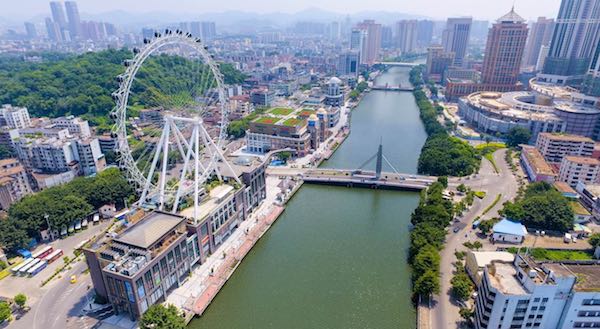 Viajar a Zhongsha
Vea de primera mano las fábricas de Star Rapid ubicadas en la hermosa ciudad jardín de Zhongshan, China. Estamos perfectamente situados entre las principales ciudades del sur de China, como Hong Kong, Macao, Shenzhen y Guangzhou. La ubicación de Zhongshan facilita su visita para así brindarle una perspectiva única de los fabricantes en China. Nos encantaría recibirlo y brindarle un vistazo de Star Rapid y de la cultura de Zhongshan.
¿Interesado en visitar nuestras instalaciones? Complete el siguiente formulario y nos comunicaremos con usted con más información.
¿No puede llegar a China? En su lugar, vea nuestro video para una visita virtual a la fábrica.
Hilton
King Century
Sheraton
Crowne Plaza
Hoteles recomendado
Hay muchos hoteles cómodos en la ciudad. Sin embargo, la mayoría de nuestros clientes que visitan prefieren quedarse en King Century o Hilton por su conveniente ubicación. Nos complace ayudarlo a hacer reservas o recomendar otras opciones. Por favor no dude en contactarnos.
Yellow Submarine - American
Italy Square - Italian
Kingfisher - Indian
CJ6 - French
Lugares para comer
A pesar de lo que pueda escuchar sobre las opciones de comida en China, en realidad hay una amplia gama de opciones gastronómicas a elegir, incluso para los comensales más exigentes. Solo díganos lo que desea y podemos recomendar algunas opciones.
Cosas para hacer
Para una ciudad moderna con una población de más de tres millones, hay mucho que hacer para ocupar su tiempo en Zhongshan. Además de visitar las instalaciones de fabricación de Star Rapid, podemos recomendarle actividades que se adapten a su estilo, desde una excursión de un día a las aguas termales hasta una salida nocturna en un pub irlandés local.
Things To Do
For a modern city with a population over three million, there is plenty to do to fill your time in Zhongshan. Besides touring Star Rapid's manufacturing facilities, we can recommend activities that suit your style from a day trip to the hot springs to a night out at the local Irish pub.
Consejo: antes de visitar China, recomendamos descargar WeChat, una de las aplicaciones más populares de China. Con ella puede hacer cualquier cosa, desde pagar en la tienda de conveniencia local hasta conectarse y charlar con las muchas personas que conoce mientras viaja por China. Star Rapid ha desarrollado una aplicación en WeChat que le proporciona nombres y direcciones de restaurantes, cafés, parques y más en idioma chino para así navegar fácilmente en taxi a su destino preferido. Una vez que descargue WeChat, escanee el siguiente código QR para acceder a este recurso.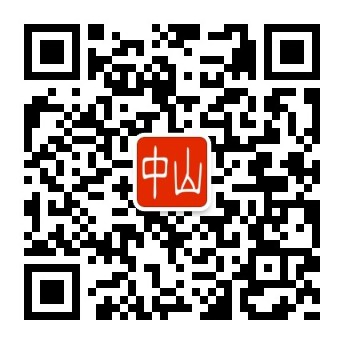 "Venir a ver la fábrica ha sido de gran ayuda. Vine a China por primera vez en enero cuando hice una visita a la fábrica, comprobé Star Rapid y sus capacidades. Me impresionó mucho la forma en que dirigían sus operaciones, el control de calidad y todo lo demás. Eso me dio mucha confianza en su capacidad para hacer un trabajo de alta calidad «.
Harvey Ho, COO of Gate Labs
Star Rapid
15 Huan Mao 1 Road Zhongshan Torch Development Zone,
Guangdong Province 528437 China