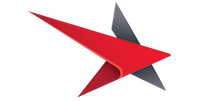 Marketing Insights Analyst
Overview
Job posted on: 22 October 2018
At Star Rapid we work with product developers and engineers around the globe to enable them to bring their product ideas to life. By supporting customers with prototyping and manufacturing solutions, we help them to bring their products to market seamlessly.
We are a truly global company, working with companies in over 50 countries around the world. Due to recent growth, we are searching for a Market Insights Analyst to join the team and help us better understand the needs of our customers. If you are a self-motivated, analytical individual who is passionate about technology and learning, this could be the opportunity for you.
This role will allow you to be part of a creative marketing team where you will research a wide range of industries, market segments and technology around the world. As the key researcher, you will be playing a vital role in shaping the direction of the company.
Position Summary
Reporting to the Marketing Director, you will assist in driving sustainable growth by conducting market research and using your analytical skills to provide information and insights on trends and opportunities. Through your research you will have a direct impact on the overall strategy of the company.
You will thrive in this role if you:
Have a passion for new technology and product development
Are eager to learn about and understand global trends that might impact the business
Develop great relationships with other departments and stakeholders
Are highly-motivated with strong analytical skills
Have the ability to deal with a large amount of information and derive meaning from it
Are a natural problem solver
Develop a detailed understanding of our customers and what they need
Our Culture
We are agile and strive to demonstrate integrity in everything we do. Collaboration is one of our key values as we are motivated by the power that comes from working together. Join our international team and become a key part of growing and future facing company.
If you would like to be part of the Star Rapid success story as we evolve to become one of the industry's leading manufacturing service providers, please contact us today with your cover letter and CV.
Responsibilities and Accountabilities
Develop strong understanding of customers and Star Rapid's manufacturing solutions
Provide day to day support to the Marketing Director and management team with researching projects
Research current and potential customers to ensure we understand what their needs, challenges and goals
Conduct quantitative and qualitative data collection and analysis. This can include summarizing data, conducting interviews, facilitating discussions and creating surveys
Collect data on different industries, market segments and technology trends that may impact our business
Prepare tables and graphs to support reports and recommendations
Create and maintain a database of research
Prepare presentations and reports on research findings
Create information packs to distribute to stakeholders
Support marketing team with written content in line with what our customers need to know
Conduct effective market and competitor analysis
Requirements
Minimum 2 years experience working in a market insights/analyst role
Bachelor's degree
Excellent communication skills, both oral and written
Excellent organizational and time management skills
Ability to work autonomously, and in a team environment
Proficiency in Microsoft office (Work, Excel, Outlook, PowerPoint)
Passion for engineering and product development
Passion for problem solving and analyzing information
Fluent in English
Demonstrates commitment to Star Values
Check Out Our Job Openings
If you don't see your dream job above but think you have the skills we are looking for, let us know! At Star, we are always on the look out for new talent to join our team. If you think you can help us create beautiful parts send your CV and a cover letter to [email protected].