Visit Star Rapid in China
Experience Zhongshan (
中山) 

City
Visit our Facilities in Zhongshan
Come see first hand the manufacturing facilities of Star Rapid located in the beautiful garden city of Zhongshan, China. We are perfectly situated among the major cities in the south of China, such as Hong Kong, Macau, Shenzhen and Guangzhou. The perfect location of Zhongshan makes it easy for a visit to truly give you a unique perspective of manufacturers in China. We would love to host you and give you an insider's peek into Star Rapid and the unique culture of Zhongshan.
Interested in visiting our facilities? Fill out the below form and we will get back to you with more information.
Can't make it to China? Check out our factory tour video instead.
See our Manufacturing Facilities
"I was impressed with the company on many levels, not just the exceptional cleanliness of the work areas but also the equipment quality and more than anything else the team spirit amongst the international and local engineers."
– Paul Errington, CEO of Connaught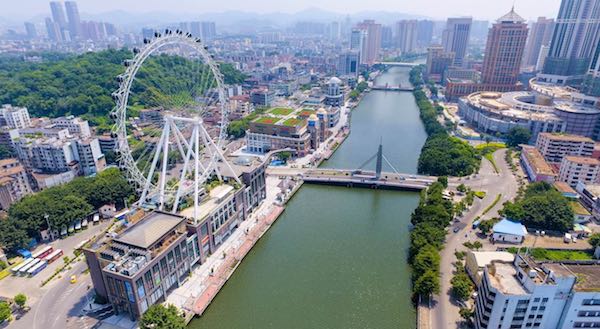 Traveling to Zhongshan
The fastest and most convenient way to reach Zhongshan is by ferry from Hong Kong. If you are arriving at the International Terminal at Hong Kong airport, it is possible to take a ferry directly from the terminal to Zhongshan allowing you to avoid passing through Hong Kong Customs and Immigration.
There are also many alternate options within convenient distance to us, including Macau, Zhuhai, Shenzhen and Guangzhou. Please contact us directly when you are ready to book your trip and we will help you choose the most convenient option based on your travel plans. Once you arrive in Zhongshan, we can arrange local transport to take you to Star Rapid or your hotel.
Useful Links:
Hong Kong Ferry Service
Useful PDFs:
Traveling from Hong Kong Airport to Zhongshan
Traveling from Hong Kong City to Zhongshan
Recommended Hotels
There are many comfortable hotel options in the city. However, most of our visiting customers prefer to stay in the King Century or Hilton for their convenient location. We are happy to help with making reservations, or recommending other options. Please do not hesitate to contact us.
Useful Links:
High Budget:
Hilton
Sheraton
Medium Budget:
Crowne Plaza
King Century
Yellow Submarine - American
Places to Eat
Despite what you might hear about food options in China, there are in reality a wide range of cuisines to choose from in Zhongshan, even for the pickiest of eaters. Just let us know what you're craving, and we can recommend some options!
Things To Do
For a modern city with a population over three million, there is plenty to do to fill your time in Zhongshan. Besides touring Star Rapid's manufacturing facilities, we can recommend activities that suit your style from a day trip to the hot springs to a night out at the local Irish pub.
Pro Tip: Before visiting China, we highly recommend downloading WeChat. It is one of the most popular apps in China. With it, you can do anything from pay at the local convenience store to connect and chat with the many people you meet while traveling in China. Star has even developed an app on WeChat that provides you with names and addresses of restaurants, cafes, parks and more in Chinese to easily navigate via taxi to your preferred destination. Once you download WeChat, scan the below QR code to access this resource.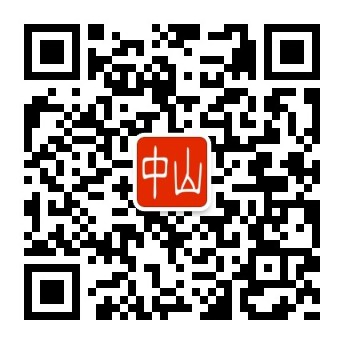 "Coming to see the factory has been very helpful. I came to China for the first time in January when I did a factory visit, checked out Star and their capabilities. I was really impressed by how they ran their operations, the quality control and everything else. That gave me a lot of confidence in their ability to do high-quality work."
– Harvey Ho, COO of Gate Labs
Star Rapid
15 Huan Mao 1 Road Zhongshan Torch Development Zone,
Guangdong Province 528437 China