Low-Volume Manufacturing Service
Through our low-volume manufacturing service, we can provide you with hundreds of thousands of parts so that you can take your product to market. If you only need a few parts or prototypes, you may want to consider one of our prototyping services. At Star Rapid, we work with you every step of the way, from prototyping to production. Once you're ready to start your next project, contact our team and upload your 3D CAD files to get a free quote.
What Is Low-Volume Manufacturing?
Low volume manufacturing is a specialized service offering full production-quality parts but in volumes usually limited to 100,000 pieces or fewer, depending on the process used. This is an increasingly popular option for many product categories, allowing for a more limited investment in tooling and materials while providing quick access to markets, rapid response to shorter product life cycles and as a bridge between initial prototypes and high-volume production.
Advantages Of Low-Volume Manufacturing
How can low-volume manufacturing help you and your business? Here are just some of the ways:
Create a bridge between a few prototypes and full-scale production
Reduce cost with no minimum order values
Provide rapid access to emerging markets
Respond quickly to shorter product life cycles
Allow for faster design changes
Lower financial exposure
Why Choose Star Rapid for Low-Volume Production?
✓ An Extensive Range of In-House Services
To meet the diverse low-volume production needs of our worldwide clientele, our team proudly provides a wide range of in-house manufacturing services deployed with industry-leading agility. These include plastic injection molding, CNC machining, pressure die-casting and more. You can trust us to manage your production with the precision and quality you deserve.
✓ A Proven Track Record
With centuries of combined experience, our engineers and technicians have helped thousands of organizations get their products off the ground. Scroll down to our "See Our Past Products" section on this page to see our work for yourself.
✓ Industry-Leading Material Verification and Testing Services
High-quality materials are the first step to high-quality products. We offer advanced incoming material inspection and verification to ensure that all raw materials conform to your exact product specifications.
✓ Design for Manufacturing Support and Remote Flexibility
We provide detailed design for manufacturing support to our clients. For clients who can't visit our facilities in person, we also offer detailed video files showing all production steps.
✓ Intelligent Quotations for Every Project
Low-volume production isn't a one-size fits-all process. We never require a minimum order volume or minimum dollar value. We also use state-of-the-art AI quotation algorithms for fast, accurate quotes in 24 hours or less in nearly all cases.
Low-Volume Manufacturing Services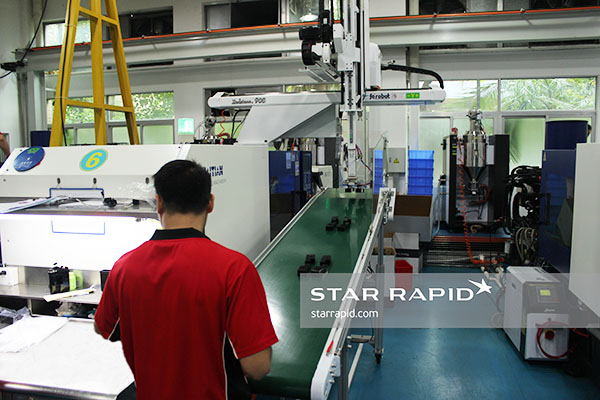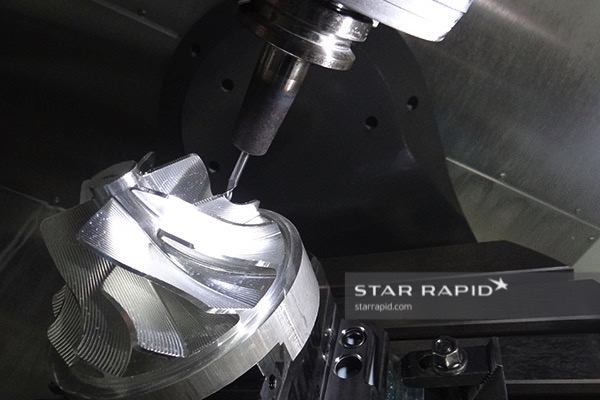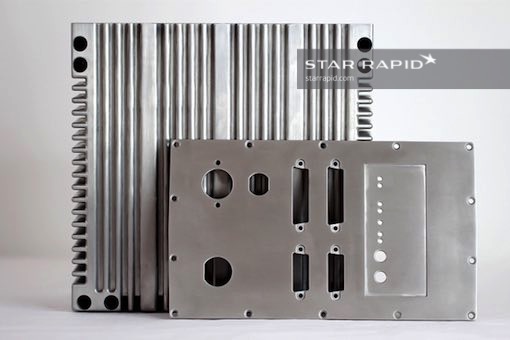 Pressure die casting is used to make copies of cast parts in aluminum, zinc or magnesium. Molds are made in-house from H-13 steel using CNC machining and EDM/wire EDM.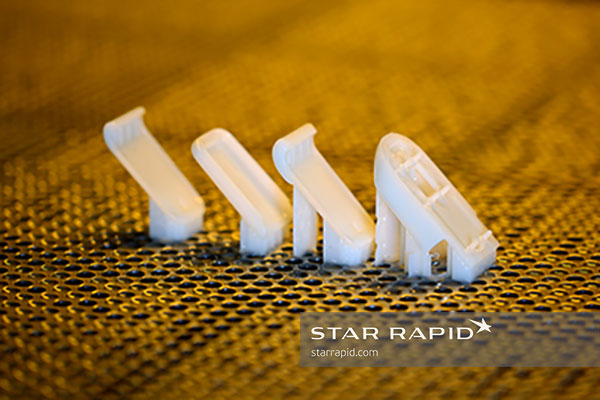 SLA allows the product designer to quickly create complex shapes that cannot be made with conventional subtractive methods.
When you send us your 3D CAD files, our technicians will evaluate your requirements and advise the best combination of services to meet your expectations. Contact us for a competitive quote.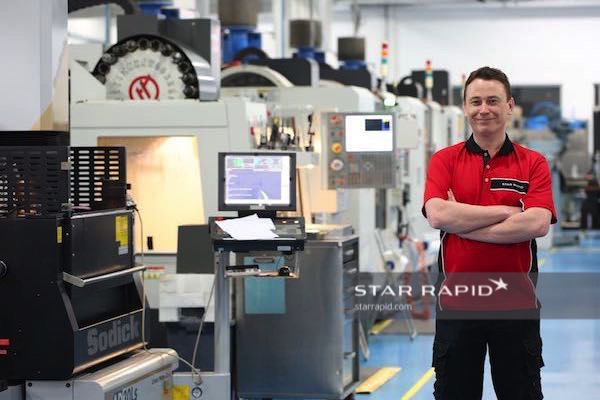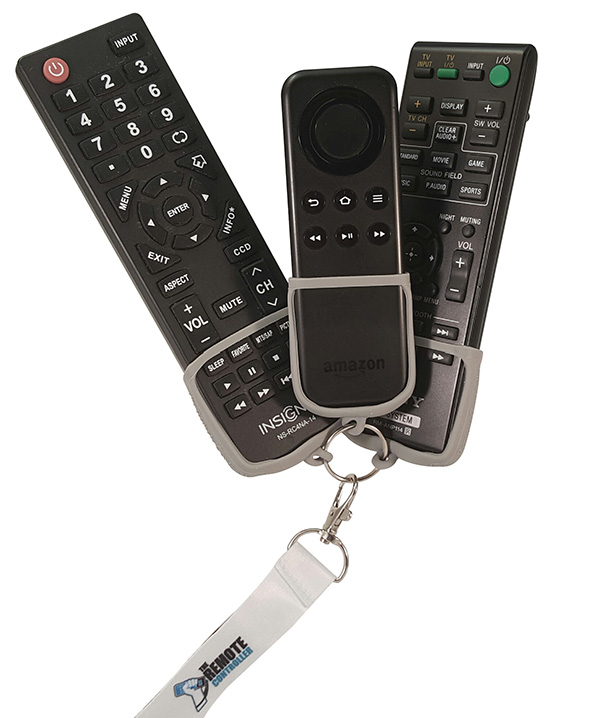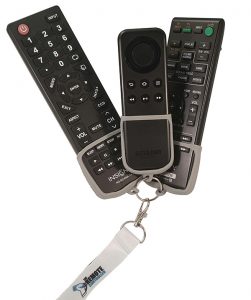 Losing the remote—we've all done it. In search of a solution, Willett Design Group developed The Remote Controller, a lanyard with rubber holsters designed to keep all remotes in one consolidated area. Looking for a low volume manufacturing partner, they reached out to Star Rapid. We created a prototype for The Remote Controller with 3D printing, then used compression molding for low volume production. Read more…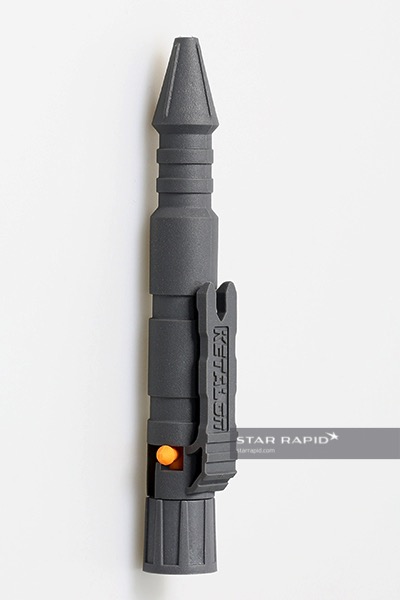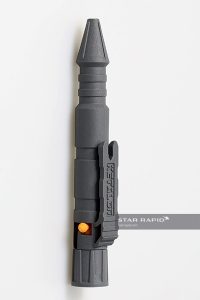 Designed by Ketalon as the ultimate tactical writing utensil, the Rohk Pen is made of special reinforced nylon and features a fail-proof bolt-action mechanism, plus a pocket clip with a unique forked design. Ketalon partnered with us to conduct a design for manufacturing review on the Rohk Pen and create tools for a low-volume production run. During the design for manufacturing review, we identified several challenges in the pen's design, including the parting lines, draft angles and pen clip attachment. Read more…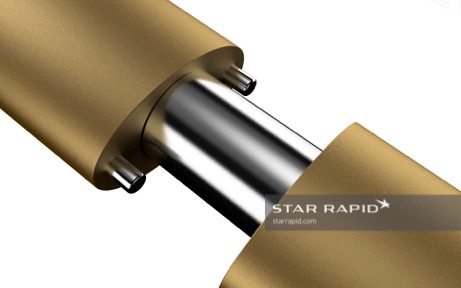 Striving to create the ultimate e-cigarette, development company ConsumerNext created Jimmy'z, an elegant e-cigarette and accompanying nicotine-free proprietary smoking blend. ConsumerNext enlisted our help to make a CNC milled aluminum case for several Jimmy'z models. We created low-volume production runs by first uploading CAD drawing files into our DELCAM Powermill software, then CNC milling according to the designs, and finally bead blasting the finished product to create a uniform matte finish. Read more…
Star Rapid Low-Volume Production Service FAQ
What makes Star Rapid's low-volume production service unique?
There are several factors that separate our low-volume production service from the competition. For one, we offer an extensive variety of complementary in-house services — including CNC machining, vacuum casting, plastic injection molding, and finishing — to deliver our clients comprehensive prototyping and NPI (new product introduction) solutions. Secondly, we offer best-in-class material verification and testing services. Plus, we don't require a minimum order volume or minimum dollar value, and we use state-of-the-art AI quotation algorithms for fast, accurate quotes.
Does Star Rapid manufacture the products?
Yes — our team completes all manufacturing at our facilities. This gives us a quality control advantage over other low-volume production services that outsource their manufacturing.
What materials does Star Rapid work with for its low-volume production service?
We routinely work with all conventional metals including copper, brass, stainless and mild steel, magnesium and aluminum. We also have a robust supply chain with thousands of commercial plastic resins, including transparent plastics, engineering- and medical-grade plastics, glass-filled plastics and more.
What are Star Rapid's quality standards for low-volume production service?
The quality of your low-volume production parts is guaranteed by our rigorous control standards. This starts with an inspection of incoming materials to verify the integrity of all materials used. It also includes in-process inspection and testing to make sure you get parts that exceed your expectations. Certificates of Compliance are available upon request for all materials. For clients who can't visit our facilities in person, we also offer detailed video files showing all production steps.
Request Your Free Low-Volume Production Quote Today
Our improved algorithm decreases low-volume manufacturing quotation times by up to 90%. Most quotes are delivered within 24 hrs. and usually much less, depending on project details.
Your customer support partner will contact you directly to ensure you've received and understand all aspects of your quotation and to answer any questions you may have.