Rapid Toolmaking Service
Star Rapid has the equipment, the skill and the experience to help you create world-class rapid tooling for plastic injection molding and pressure die casting.
Using your qualified CAD drawings in our proprietary OMOM system, a single master toolmaker will take charge of your project from start to finish to ensure the fastest possible turnaround times to support rapid prototypes, new product introduction and full production volumes up to hundreds of thousands of high-quality parts.
Toolmaking Process
Your rapid mold tools are made with high-quality P20, Nak80 or H13 tool steels. We use imported multi-axis CNC mills, grinders and EDM machines to create complex geometries with multiple surface finishes, from the highest optical polishes to matte and everything in between. We can even apply custom textures using MoldTech photoetching. Our partnership with Guhring of Germany ensures that only the finest cutting tools are used to maximize speed while holding tight tolerances in any material.
Advantages to Star's Toolmaking Service
When you choose Star Rapid for quick turnaround mold tools, you get a host of services to support any project, including:
Design for Manufacturing analysis
Overmolding
Multiple cavities
Inserts
Heated cores
Manual and hydraulic sliders
And much more!
Material Verification
We use X-ray fluorescence and spectrophotometry to measure the precise molecular composition of all the raw materials we use for your tooling. You can be assured you get exactly the material grade you specify.
Our attention to detail doesn't stop when your mold is completed. We're not satisfied until your finished parts have been fully verified in our modern quality control metrology lab.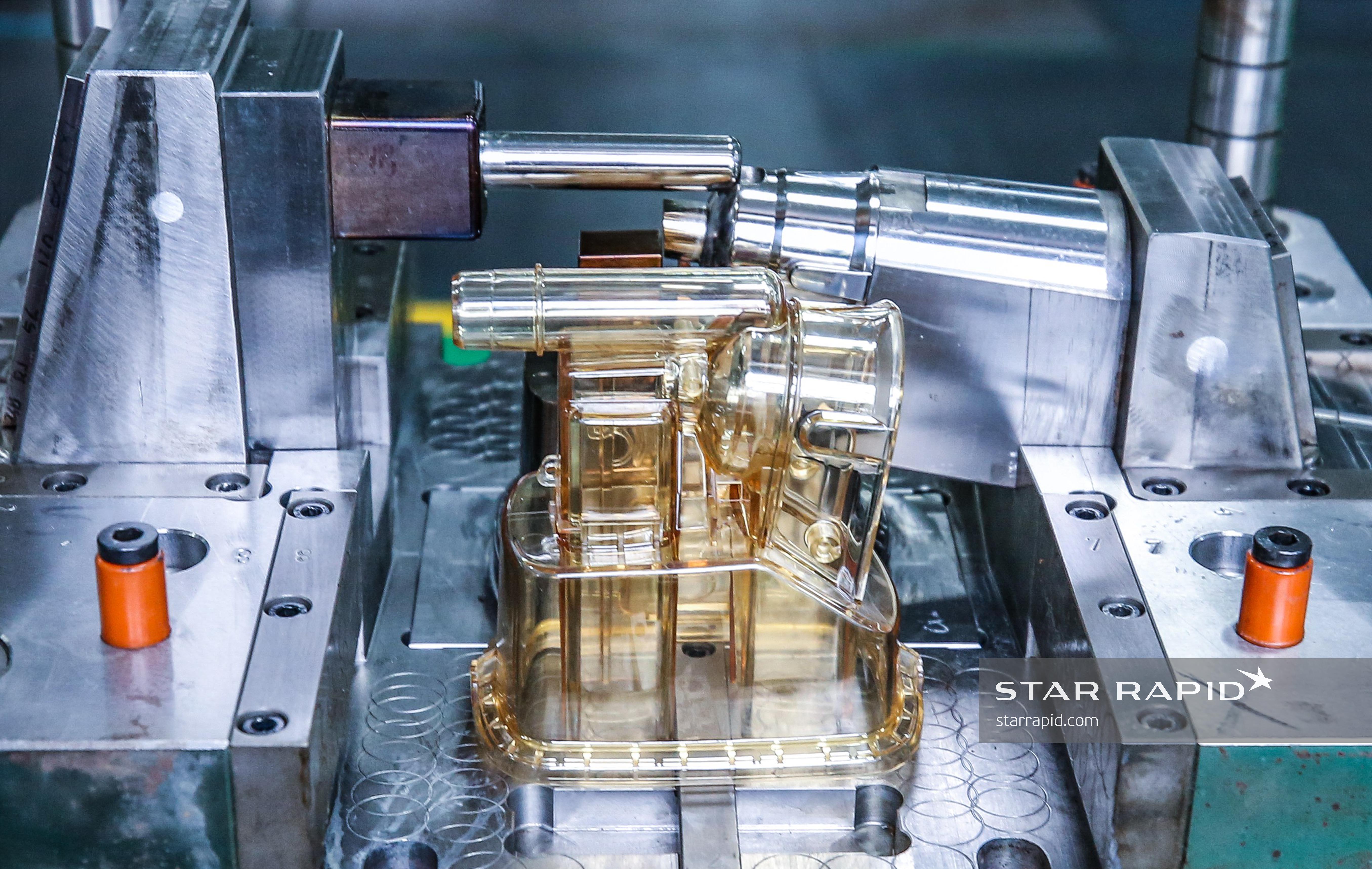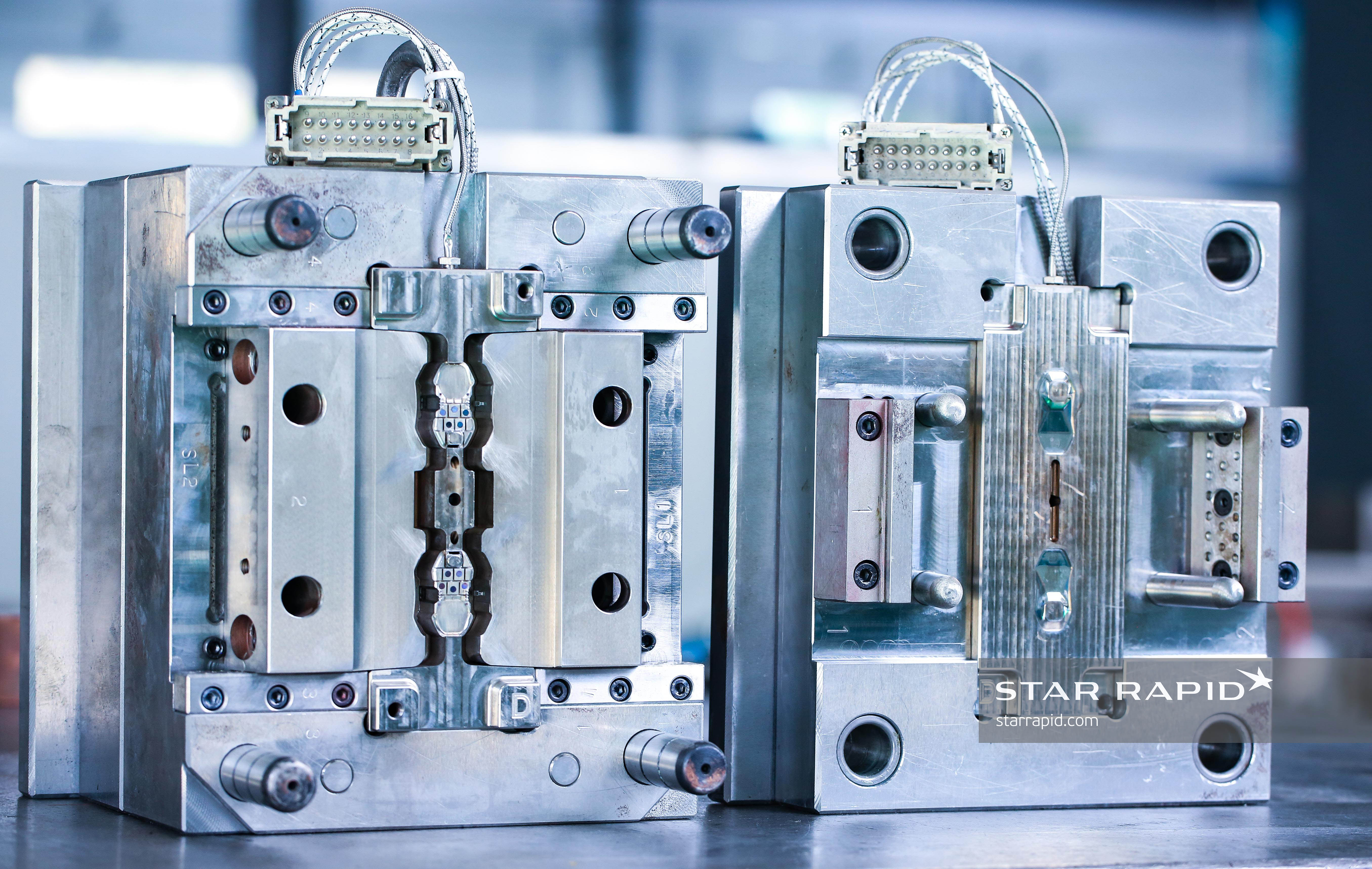 Toolmaking Tolerances and Finishing Guidelines
Unless otherwise specified by you, our standard tolerances conform to DIN-2768-1-fine.
Surface finishes for the core and cavity of mold tools can be made according to the classification system of the Plastics Industry Association using their general surface finishing guidelines. Additional finishes can be applied using proprietary MoldTech® or other third-party photoetching technologies. Please enquire for more information about these services.
If you need the finest in rapid toolmaking services, contact Star Rapid today.
Star Rapid Rapid Tooling Service FAQ
What makes Star Rapid's rapid tooling service unique?
Separating our team from competing manufacturers are years of tooling expertise combined with the industry's latest equipment. This combination enables our staff to create world-class rapid tooling for pressure die casting and plastic injection molding.
We also offer a number of additional services to complement our rapid tooling service, including: design-for-manufacturing analysis, overmolding, multiple cavities, inserts, heated cores, manual and hydraulic sliders, finishing and more.
Can Star Rapid provide design services, industrial design support or product development support as an extension of its rapid tooling services?
Yes. Design and product development is integral to our rapid tooling services. Now available for all incoming RFQs, we provide a detailed design-for-manufacturing review of all CAD designs we receive. We also offer light assembly services to meet your needs.
What are Star Rapid's quality standards for its rapid tooling services?
Our rapid tooling service reduces tooling time without reducing quality. We do this with rigorous material verification along with a streamlined manufacturing process that uses a single master machinist who makes your tools from start to finish. Rapid tooling is ideal for prototyping, new product introduction and as bridge tooling in low to medium volumes.
How do I get a quote for Star Rapid's rapid tooling services?
We make it easy to get a fast quotation. Simply upload your CAD files and product details and we'll send you a free quotation within 24 hrs. or less.
Request Your Free Rapid Tooling Quote Today
Our improved algorithm decreases rapid tooling quotation times by up to 90%. Most quotes are delivered within 24 hrs. and usually much less, depending on project details.
Your customer support partner will contact you directly to ensure you've received and understand all aspects of your quotation and to answer any questions you may have.
Request a Quote