How Does Rapid Tooling Work?
Rapid tooling is a specialty service for making certain kinds of plastic injection mold tools and finished parts in a fraction of the time it takes to make full production volume tools. Not sure if rapid tooling is right for your next project? Read on to learn more. 
Star Rapid offers a unique rapid tooling solution. A single master machinist is responsible for your tool from start to finish. Using modular mold bases and P20 tool steel, a machinist can produce a finished mold in as little as ten days from the approval of design drawings. These molds use standard plastic resins and fillers to make fully functional finished parts in relatively limited quantities. Such parts are useful for prototypes, proof-of-concept, regulatory approval, or as bridge production.
What Are The Limitations Of Rapid Tooling?  
In order to achieve rapid results, there are some necessary limitations to the kinds of tools and parts that can be made using this approach. These limitations don't mean you get an inferior tool. Rather, we simplify the development process to its essentials in order to achieve the shortest possible production lead time at the least expense. 
Simplicity

Rapid tools are two-piece molds, with at most two cavities per mold. This means there are no extra sliders or hand-loaded inserts. 

The geometries must be relatively simple, not requiring sophisticated gate/runner systems or complex cooling channels.

Simple geometries allow for basic ejection pin strategies.

Simple geometries do not require expensive MoldFlow analysis. 

Surface Texture

Rapid tools have machined surfaces, with minimal polishing or bead blasting.

Modular Inserts

Only the inserts are machined. They are designed to fit into standard mold bases for ease of manufacturing and to reduce material usage.

Cold Runners

Cooling circuits use standard cold runners, not hot runners. 

Standard Tolerances

Tools are machined to DIN-27681-fine standards. 
There may be other minor limitations depending upon the project. We review every design in advance to ensure it meets our criteria for rapid tooling.
Rapid Tooling Molds: Aluminum or Steel?  
Star Rapid uses only P20 steel for rapid tooling.
Why is that? P20 steel is as easy and fast to the machine as aluminum, using standard cutting tools and requiring no post-machining heat treatment. Such tools are called "semi-hardened".
It produces an excellent surface finish, and the raw material is not as prone to supply disruptions. P20 steel is also equal in price to aluminum per tool. But most importantly it is much more durable, making a better tool that can produce more finished parts. We believe there are no practical advantages to using aluminum over steel.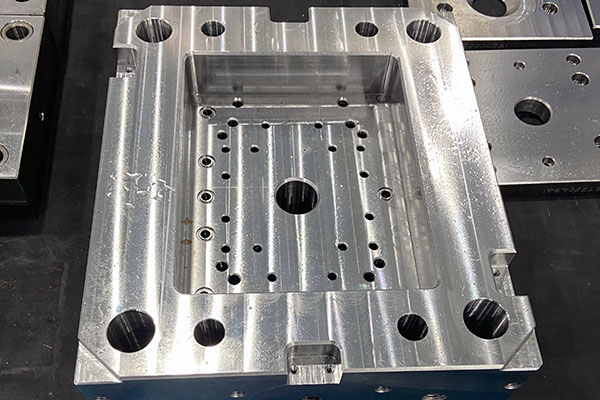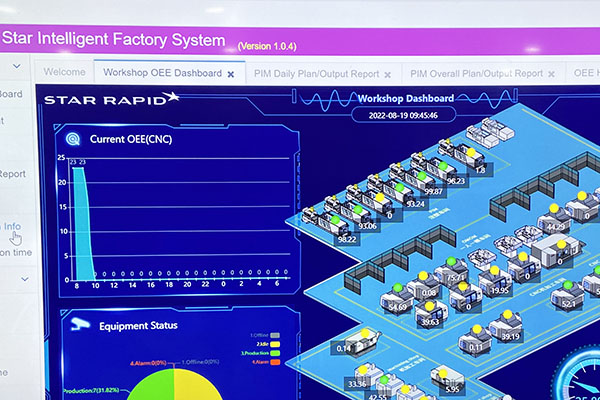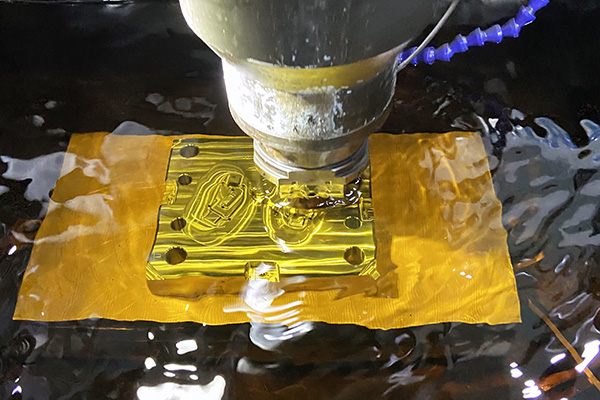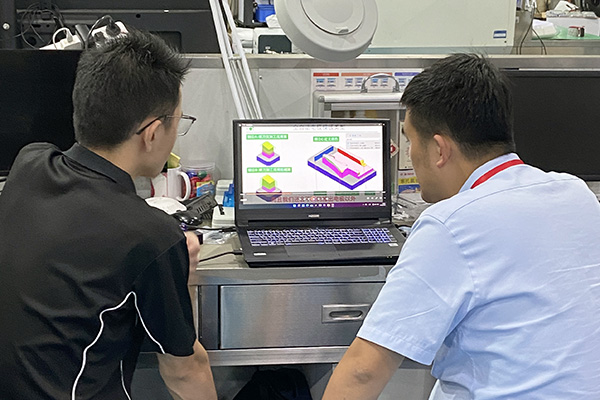 Rapid Tooling FAQ
What makes Star Rapid's rapid tooling service unique?
Does Star Rapid provide industrial design support or product development support as an extension of its rapid tooling services?
We perform a complete design for manufacturing analysis of every project that we accept. In this analysis we may offer insights about design improvements that make it easier to manufacture while reducing cost and production lead time. We also offer complete production tooling services for higher volumes.
What are Star Rapid's quality standards for its rapid tooling services?
Our quality standards are the same as for all of our services. We carefully inspect all incoming materials and issue a complete verification analysis at your request. You will receive a T1 first-article inspection report and sample to confirm all dimensions and tolerances for your rapid tools and finished parts.
How do I get a quote for Star Rapid's rapid tooling services?
We make it easy to get a fast quotation. Simply upload your CAD files and product details and we'll send you a free quotation within 24 hrs or less.
Why Choose Star Rapid for Your Next Rapid Tooling Project?
✓ Rapid Tooling with Production Quality
We never cut corners when it comes to making quality tools and finished parts. We are able to give you rapid tools because we simplify the development process, while still providing the same quality workmanship and materials as full volume production – at a much lower cost.
✓ A Proven System
A single master machinist is assigned to your project, and they are exclusively responsible for managing the entire toolmaking strategy to achieve the fastest possible turnaround. This proven system is streamlined and efficient.
✓ Intelligent Pricing for Every Project
We never require a minimum order volume or minimum dollar value, and we use state-of-the-art AI quotation algorithms to get our clients quotes in 24 hours or less in nearly all cases.
✓ Industry-Leading Equipment, Uncompromised Testing
Our projects start with extensive material testing to ensure performance involving both x-ray fluorescence and spectrophotometry to confirm the integrity and composition of all the materials we use. From there, we utilize industry-leading equipment like multi-axis CNC mills, grinders, EDM machines, and more to ensure that our rapid tooling services are completed on time to your 100% satisfaction.
✓ Design for Manufacturing Support
Our goal is to make your product the best it can be. To that end, we proudly offer design for manufacturing (DFM) support with every quote, if needed. If you're unable to visit our facilities in person, we offer detailed video files showing all production steps, plus video conferencing and general support.
Our Material Verification  
We use X-ray fluorescence and spectrophotometry to measure the precise molecular composition of all the raw materials we use for your tooling. You can be assured you get exactly the material grade you specify. Our attention to detail doesn't stop when your mold is completed. We're not satisfied until your finished parts have been fully verified in our modern quality control metrology lab.
Toolmaking Tolerances and Finishing Guidelines
Unless otherwise specified by you, our standard tolerances conform to DIN-2768-1-fine. Surface finishes for the core and cavity of mold tools can be made according to the classification system of the Plastics Industry Association using their general surface finishing guidelines. If you need the finest in rapid toolmaking services, contact Star Rapid today.
Request Your Rapid Tooling Quote Today
Our improved algorithm decreases rapid tooling quotation times by up to 90%. Most quotes are delivered within 24 hrs. and usually much less, depending on project details. Your customer support partner will contact you directly to ensure you've received and understand all aspects of your quotation and to answer any questions you may have.