Plastic Injection Molding Service
At Star Rapid, we specialize in manufacturing high-quality plastic injection molded parts and mold tools. We have all equipment and expertise in-house to provide full production-quality CNC machining services to make tools from a variety of materials  and can produce 50 to 100,000+ finished parts in a wide variety of resins.
Using advanced raw material verification and quality assurance, we excel at making tools and finished parts to exceed your expectations. If you're ready to start your next project, upload your product design information for a competitive injection molding quote today.
How Injection Molding Works
Plastic injection molding is by far the most common way to produce large volumes of finished plastic parts for every kind of commercial and industrial use. In this process, melted liquid resin is injected under high pressure into the cavity of a metal die and then rapidly cooled, forming a solid shape. A single cycle to make a finished part may take anywhere from a few seconds to minutes depending on part complexity, size, and design.
Know Your Injection Molding Raw Materials
Virtually any type of thermoforming resin can be used in the injection molding process. There are thousands of different types of materials to choose from to enable you to achieve the performance, color, and quality that you need for your design. Check out our sheet of frequently used materials.
The Molding Process
Once your mold tools have been carefully designed and manufactured, the molding process consists of the following basic steps:
Step 1. The plastic resin comes in raw pellets. These are dried to the right moisture content, and then if necessary they can be blended with pigments or masterbatch colorants to create the correct color for the design.
Step 2. The dried pellets are poured into the hopper of the molding machine. A reciprocating screw inside the barrel of the machine is used to transport these pellets towards the mold while at the same time heating them.
Step 3. Within the barrel, the pellets are mixed and heated until fully molten, forming the liquid resin.
Step 4. The heated mold closes automatically and resin, under great pressure, is injected through a gate and into the mold cavity.
Step 5. The mold is cooled in a short amount of time to solidify the part inside.
Step 6. The mold opens and the part is ejected to begin a new cycle.
Want to learn more about the injection molding process?
" Star took the utmost care to create our tooling and
consulted with us every step of the way. "
Lee, Glass on the Grass
Advantages Of Plastic Injection Molding
There are many advantages to plastic injection molding. These include the ability to make large volumes of parts quickly, high surface quality, many resins to choose from, color flexibility, and durable tooling that can last for years.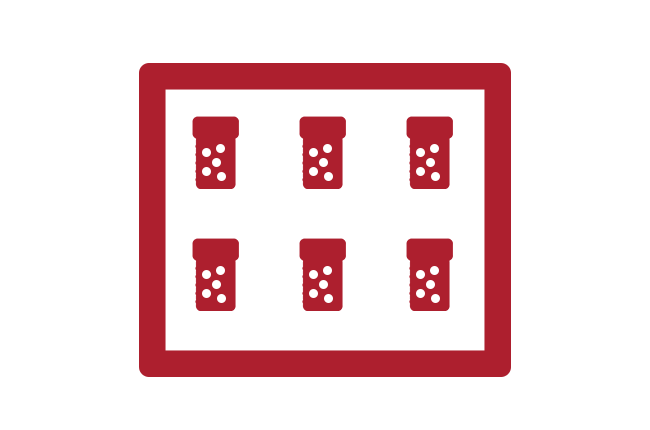 Thousands of plastic resins

Parts scalable for larger volumes 

Stable, repeatable, and efficient manufacturing

Excellent surface quality

Overmolding for more design options

Injection Molding Resources
Design For Manufacturing
Our engineers work closely with you to optimize your part design for maximum molding efficiency and part quality.
Available Injection Molding Materials
We have a robust supply chain of engineering grade thermoforming resins. Learn more.
Visual Quality Standards
Visual quality inspection is an important part of ensuring your complete satisfaction.
Avoidance Of Sink Marks
Sink marks can be a concern but there are strategies for controlling them. Here's how.
We specialize in fast, efficient toolmaking for both prototype development and high-volume production. Our molds are made from high-quality metals to ensure the best results for your product. Learn more about the process and how our rapid tooling service can help you.
All plastics expand and contract to a certain extent under the influence of heat and moisture. Our manufacturing tolerance guide gives you general information on the shrinkage characteristics of most common resin types to help guide your design decisions.
We work closely with all of our customers to optimize their designs. We indicate any areas where poor design may produce thermal stress, shrinkage, warping, or other avoidable defects in your injection molded parts. For more information, consult our manufacturing design guide on common defects and how to avoid them.
Unless otherwise specified, we comply with the DIN 16742 standard tolerances for injection moldings.  Ensuring the highest quality is an important part of our production process. Be sure to read about the visual quality standards guide that we apply to injection molded parts.
Plastic Injection Molding Quickfacts
What is the injection molding process?
First, raw material usually arrives in the form of plastic pellets. These pellets must be carefully dried to the correct moisture content, at which time they can also be colored with pigments. The pellets are then mixed and heated by the machine's reciprocating screw until the resin is completely molten. Under high pressure this liquid plastic is injected into the hollow cavity of a mold tool and allowed to cool, forming a solid part that is then ejected from the cavity to begin the next cycle.
What are the advantages of injection molding?
Once a tool is made, plastic injection molding is the fastest and most cost-effective way of manufacturing hundreds of thousands of finished plastic parts. Molded parts have excellent surface finishes with reliable and repeatable dimensional tolerances.
How long does it take to make an injection mold tool?
Depending on the complexity of the design and possible heat treatment, a plastic injection mold tool can be made in five days to two weeks.
Why Choose Star Rapid for Plastic Injection Molding?
The finest production mold tools start with quality raw materials, strict process control, and expert toolmakers. Only a supplier with years of experience supporting Fortune 500 companies can ensure repeatable results for your production tooling needs. Here are some of the advantages that Star Rapid offers for high-volume production toolmaking and injection molding services:.
✓ An Extensive Range of Services
Our manufacturing process can support projects of any size, with clamping pressures from 10 to 500 tons. In addition, we have a full suite of machining, finishing, and assembly services to offer a complete product development solution. We are here to help you with every part of the production process.
✓ A History of Success
We've helped thousands of clients, from startups to Fortune 500's, bring their new product ideas to life. Once you've designed your product, we'll take care of the production process, helping you achieve an exceptional end result. Check out our "See Our Past Projects" section below to learn more about what we can do for you.
✓ Material Verification and Testing
We use only the most sophisticated analytical and testing instruments to verify the exact chemical and physical characteristics of all incoming raw materials. This is not just a part of our careful quality control but also ensures your product's performance and regulatory compliance.
✓ Design for Manufacturing Support
Our skills and services extend beyond manufacturing. We work closely with every client on every project to optimize your design so you get superior product performance. And of course, sales and technical support is available 24/7.
✓ Intelligent Quotations for Every Project
We support your development goals by having no minimum order volumes or value for our injection molding production. In addition, we have a proprietary AI quoting algorithm that provides fast, accurate, and transparent pricing on every project, every time.
See Our Past Injection Molding Projects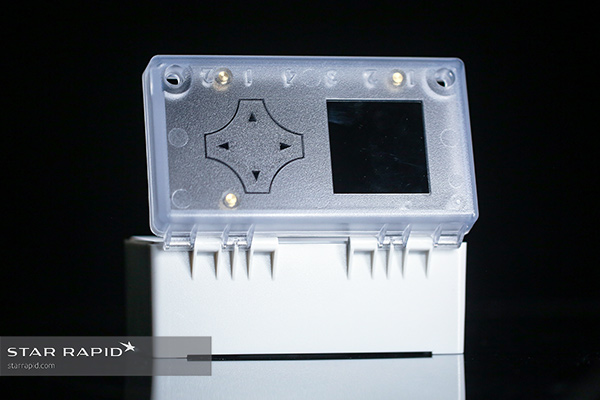 Powelectrics Sensing and Telemetry Solutions designed its flagship IoT hardware device, the Metron4, to make remote monitoring simple. Portable and durable, the Metron4 is outfitted with a wide range of sensors capable of monitoring temperature, pressure, humidity, vibration, energy consumption, and more. Read this case study to learn how we developed the Metron4 housing while optimizing for durability and functionality. Read more…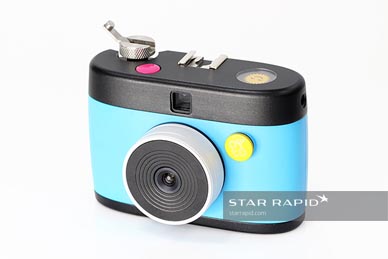 Harnessing the power of the portable Raspberry Pi controller, the OTTO digital camera allows users to capture photos in fully-customizable modes and upload them to their smartphones in seconds. OTTO partnered with Star Rapid to develop a prototype that was portable, aesthetically pleasing, and easy to use. Learn how we brought OTTO to life in this case study. Read more…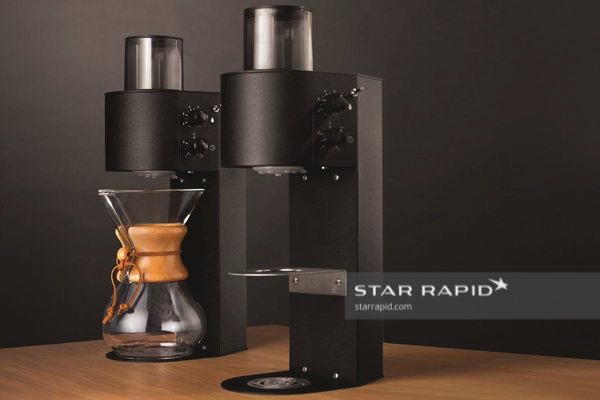 Working with Marco Beverage, our injection molding technicians helped to design and manufacture a reservoir from Eastman Tritex 2001 polyester. Read about the step-by-step process used to develop this product and learn how we finished with a food-grade, high-gloss, ultra-durable product that met Marco Beverage's expectations in every respect. Read more…
Star Rapid Injection Molding Service FAQ
What makes Star Rapid's injection molding service special?
Our molding service is strengthened by our extensive expertise and a wide range of production capabilities. Our industry-leading facilities allow us to handle projects ranging from micromolding (10 tons) to large projects over 500 tons. This means we are capable of producing parts ranging from millimeters to cubic meters in size. Our production of such a wide variety of parts enables us to best meet your needs. Further, we have unique access to tooling experts with decades of experience. They are available for video conferencing and customer support. We are united in our efforts to help you have a satisfactory injection molding experience.
Can Star Rapid provide design services, industrial design support, or product development support as an extension of their molding services?
All orders are carefully reviewed by our tooling engineers to provide design for manufacturing optimization. We also work closely with outside design consultancies who can offer expert advice on the process of moving a product from the concept stage to production-ready.
What are Star Rapid's quality standards for their molding services?
Our quality-control system includes several steps to ensure safe, high-performing products for our clients. As with all of our services, we conduct comprehensive material verification and testing before molding begins. This includes the metal used in our molds and the plastics used in production. During production, we carefully control all processing conditions — including temperature and humidity — to maintain repeatable results. Many molding companies neglect to do this, which can lead to flaws in the finished parts. We also 3D scan complex shapes to ensure accuracy.
What types of tools and resins do you offer?
We make tools and dies from S136H, 2316H, H13 hardened, 2316H, P20, 8407 and NAK80 semi-hardened steels. We offer standard SPI finishes, EDM texturing and several different types of etched textures. We also have thousands of thermoforming plastics available – contact us for details.
Request Your Free Injection Molding Quote Today
Our improved AI algorithm decreases quotation times by up to 90%. Most quotes are delivered within 24 hrs. and usually much faster, depending on project details and your injection molding needs.
Your customer support partner will contact you directly to ensure you've received and understand all aspects of your quotation and to answer any questions you may have about injection molding, the manufacturing process, the materials we use, your quote, and beyond.
Request a Production Quote