Medical Manufacturing Services
Metal & Plastic Parts
ISO 13485 For Medical Device Manufacturing
Request A Quote
Manufacturing Solutions for Medical Devices
The medical industry relies on customized product solutions made to the highest standards. When safeguarding human health is the priority, there can be no compromises in the quality of materials or workmanship for medical manufacturing. In addition, the entire supply chain must demonstrate complete transparency and traceability to ensure no contamination of the finished product. That's one reason why world-class suppliers of medical manufacturing services like Star Rapid are certified to the ISO 13485 standard. 
We're proud to have worked with industry leaders to bring new products to market in the fields of clinical care, diagnostics, research, and rehabilitation. Our success stories include fitness trackers, health monitors, drug delivery devices, enclosures for medical equipment, prosthetics, and many other healthcare solutions.
Star Rapid supports your design freedom by having no minimum order quantity or value restrictions. We're experts at providing customized medical prototyping and rapid product development solutions for projects of any size or complexity.
Get to market fast. Contact us today to see how we can help you with our medical manufacturing services.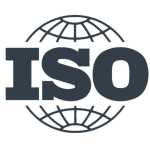 ISO 13485 Certification for Medical Device Manufacturing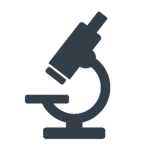 Raw Material Testing and Verification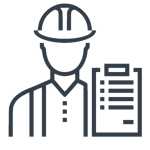 Design for Manufacturing (DFM) Analysis for Every Inquiry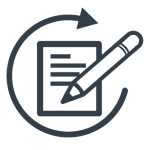 Rigorous Quality Control at Every Step
Medical Manufacturing Services
Medical Injection Molding
We make high-precision mold tools for medical plastic injection molding of specialty resins including POM, PEEK, Ultem, and more. Fast turnaround with full material traceability helps you to achieve your regulatory requirements for medical products.
Medical Vacuum Casting
Polyurethane vacuum casting is the ideal medical prototyping process for making high-fidelity copies of plastic cases and components. Minimal tooling investment and short lead times mean that you get a production-quality part quickly and economically.
Medical CNC Machining
Precision CNC machined parts in unlimited volumes. Complete DFM review helps you to optimize your custom machined parts from a variety of medical-grade metals, including titanium, stainless steel, cobalt chrome, and many copper alloys.
Common Medical Applications
Medical devices fall into several categories, depending on the degree of risk they pose to human health. Devices that can be used inside the body pose the highest risk factor, and therefore, are controlled by the tightest regulations. These include arterial stents, heart valves, surgical instruments, artificial joints, bone grafts, and prosthetics. At medium risk are products that have temporary contact with the skin. These include heart monitors, tongue depressors, IV drips, fitness trackers, and other diagnostic equipment. At the lowest risk is support equipment such as clamps, pill dispensers, trays, clinical furniture, and laboratory testing apparatus.
What Materials Are Best For Medical Applications
Titanium – Biocompatible for internal joints and skeletal replacements. Light, strong, can be 3D printed, and corrosion resistant.
Stainless Steel – Excellent for surgical instruments. Stainless steel can take a high polish so it resists contamination and is easy to sterilize.
Nylon and ABS – Good for medical appliances, inexpensive, and can be 3D printed in the field for emergency medicine. Not to be used for internal medicine but is ideal for support equipment.
TPE and Silicone – Seals and fittings are useful for custom fitting. It's comfortable for applications against the skin and chemically resistant.
POM and PEEK – Engineering-grade plastics. Strong, durable for joint replacements. PEEK can be high-heat sterilized.
Common Medical Devices And Components We Produce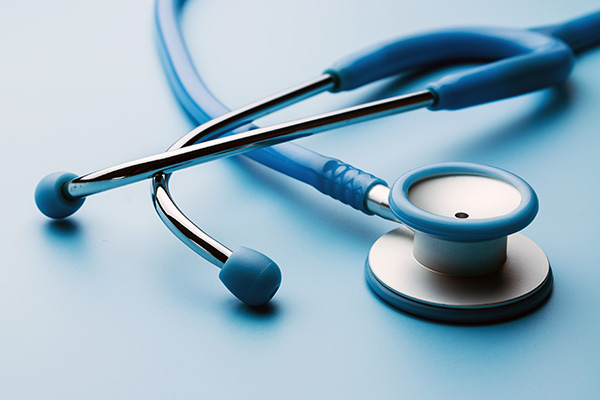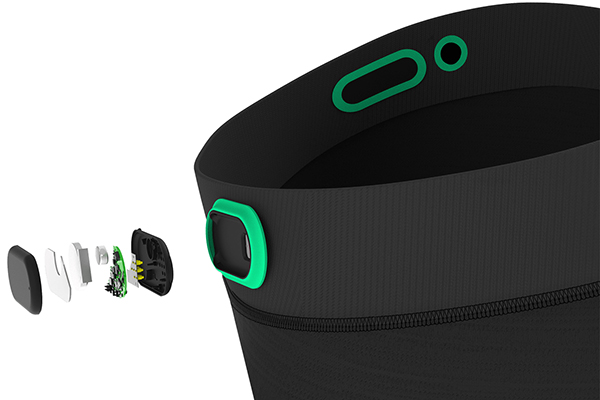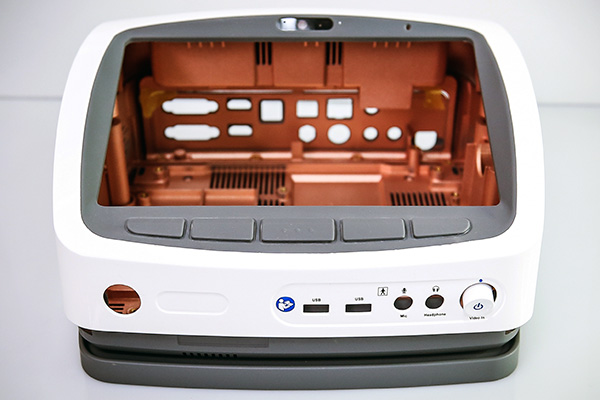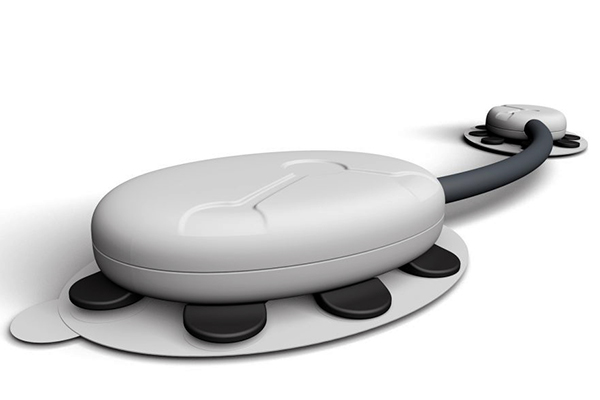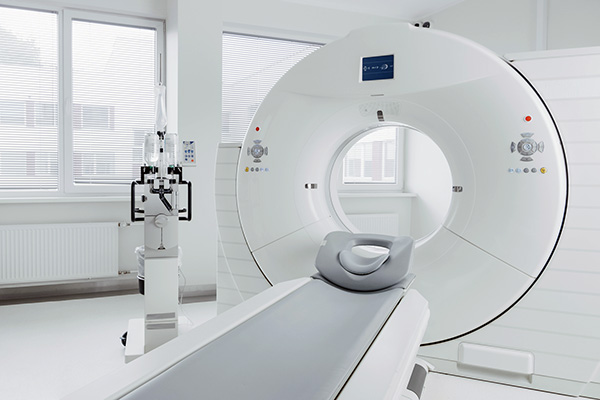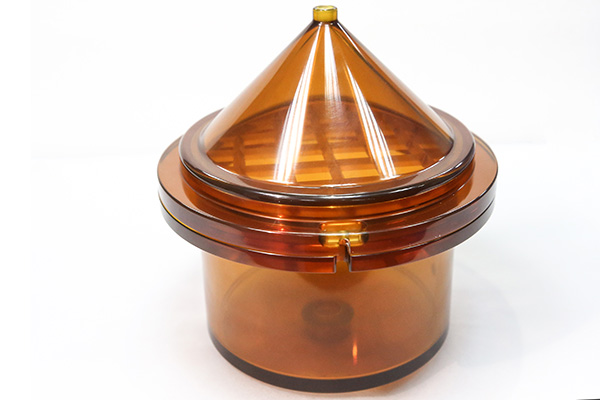 Healthcare Companies We've Worked With
What Our Customers Are Saying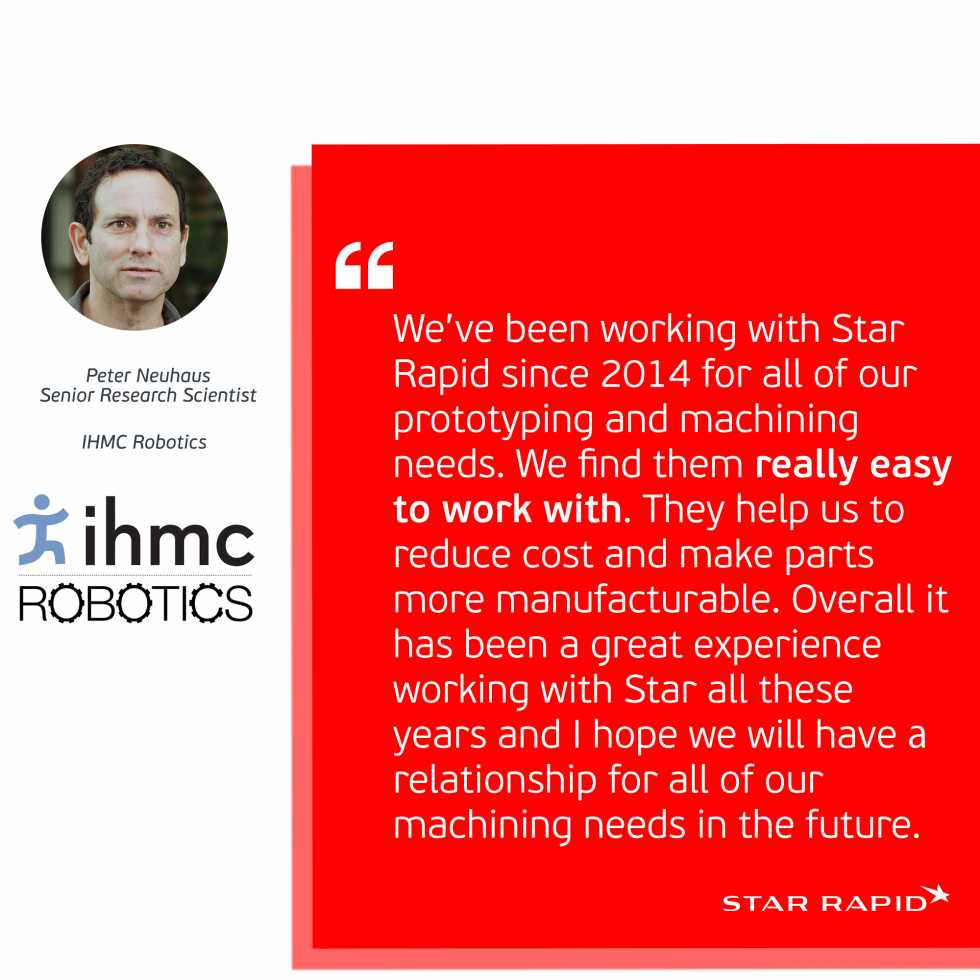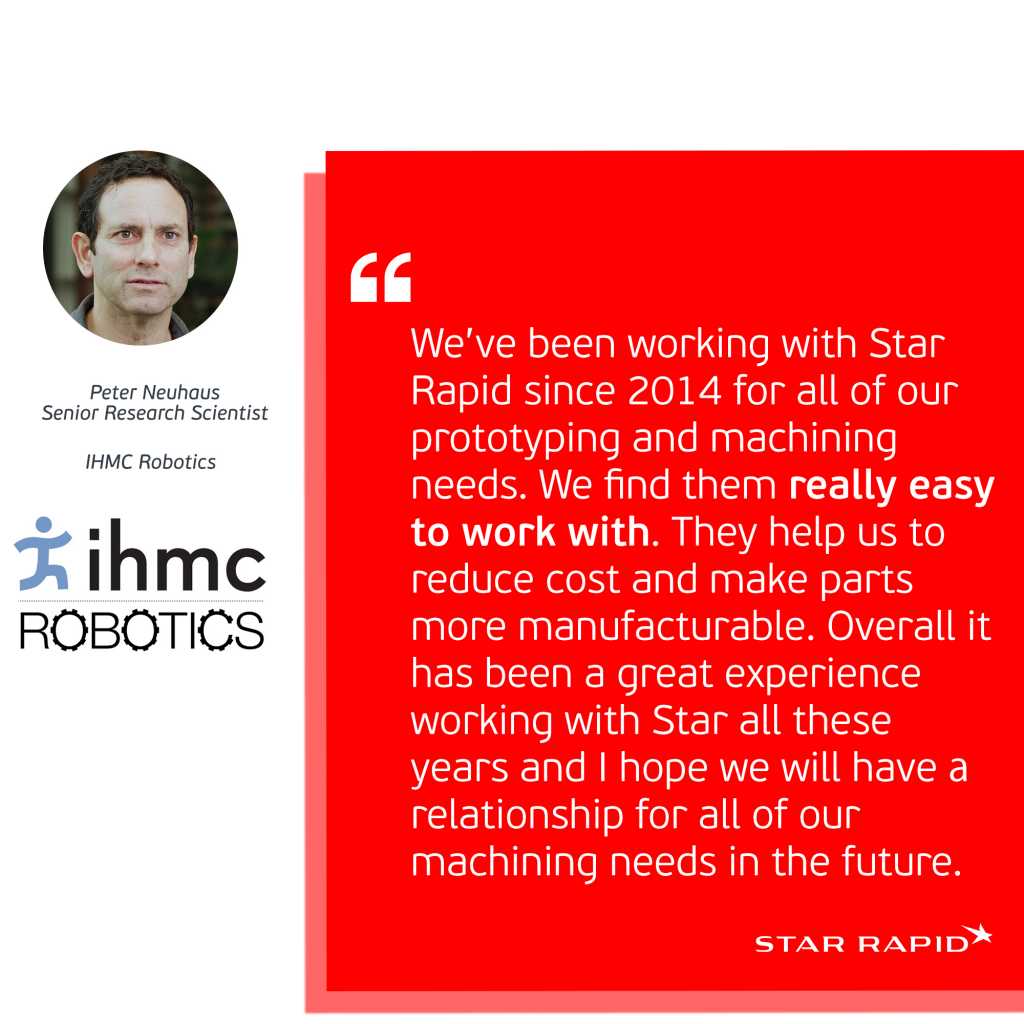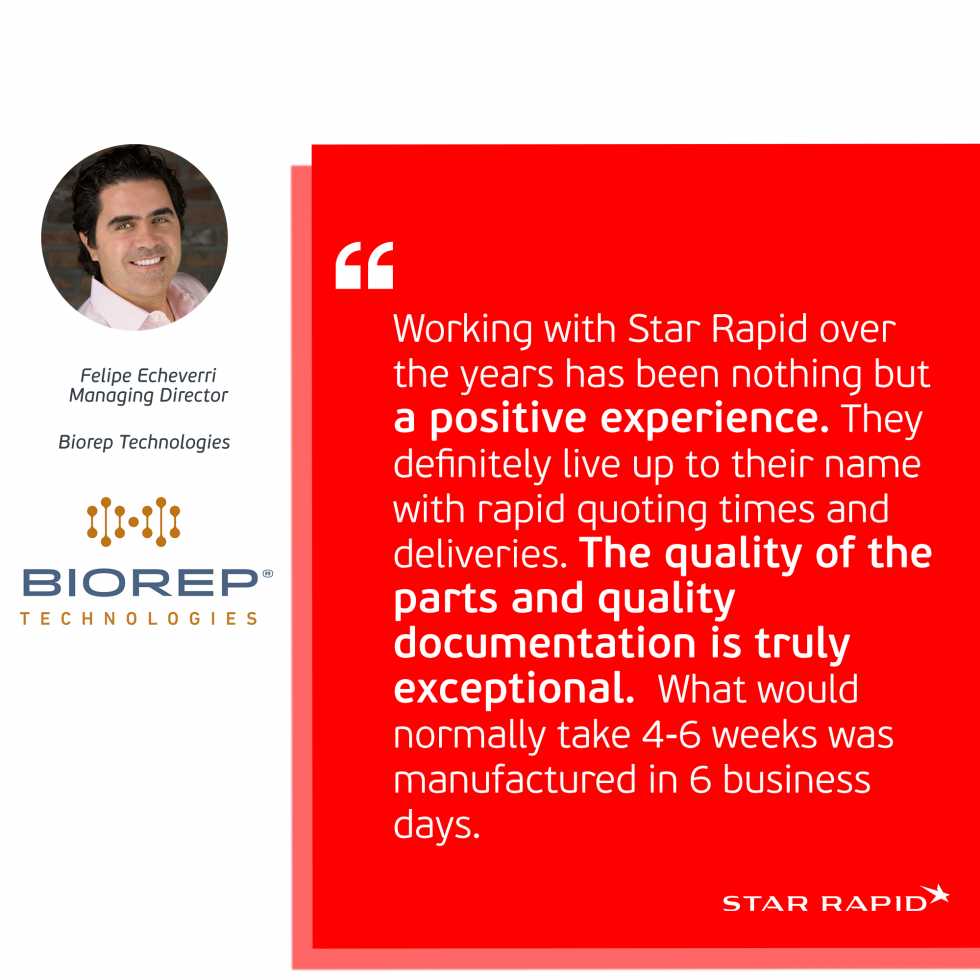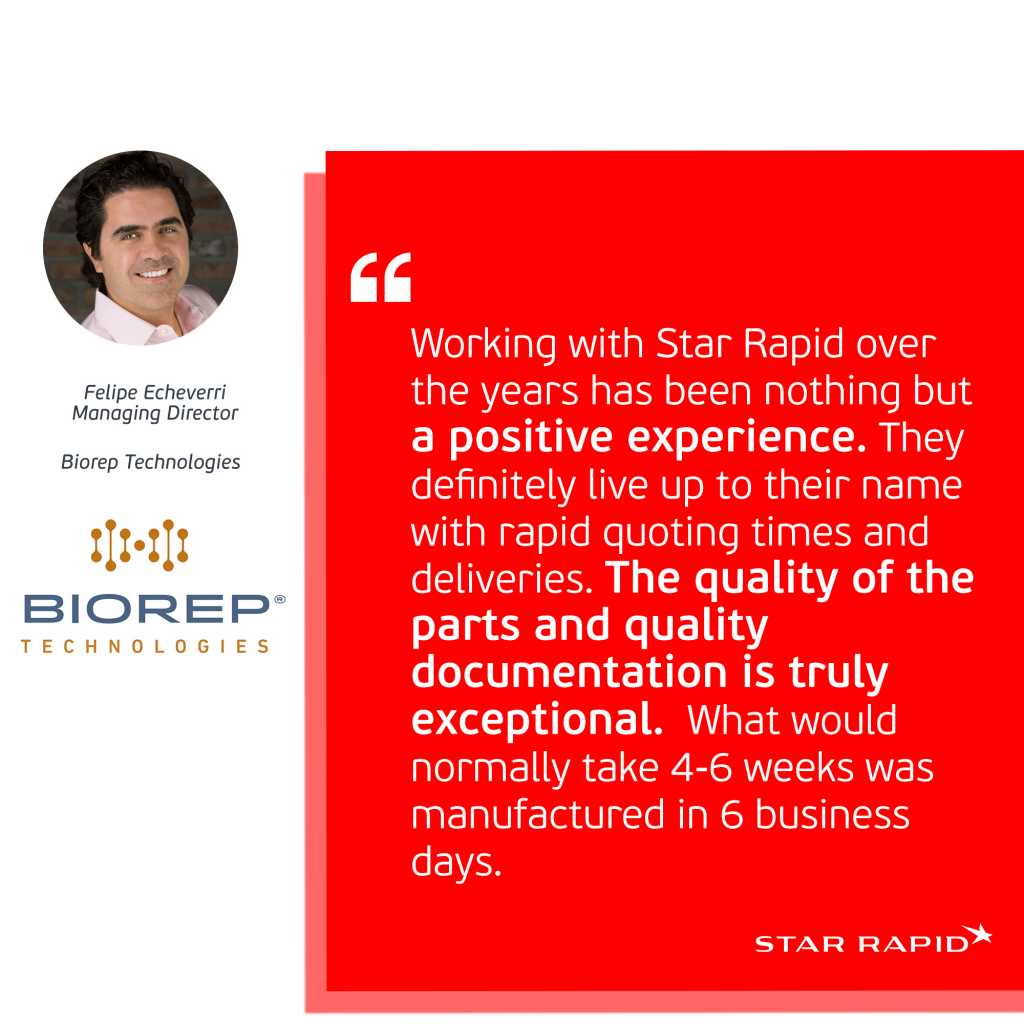 Why Choose Star Rapid for Your Medical Manufacturing Project
Ensuring the reliability of the supply chain is critical in the medical industry. That's why we use advanced metrology equipment to verify all incoming raw materials and will provide you with chemical analysis and full certificates of compliance for your peace of mind. To support the needs of the medical industry, we offer a range of materials including titanium, stainless steel, TPE, POM, PEEK, ABS, nylon, silicone rubber, and more. Our facility is fully certified to ISO 13485:2016, 9001:2015, 14001:2015, and 45001:2018 standards.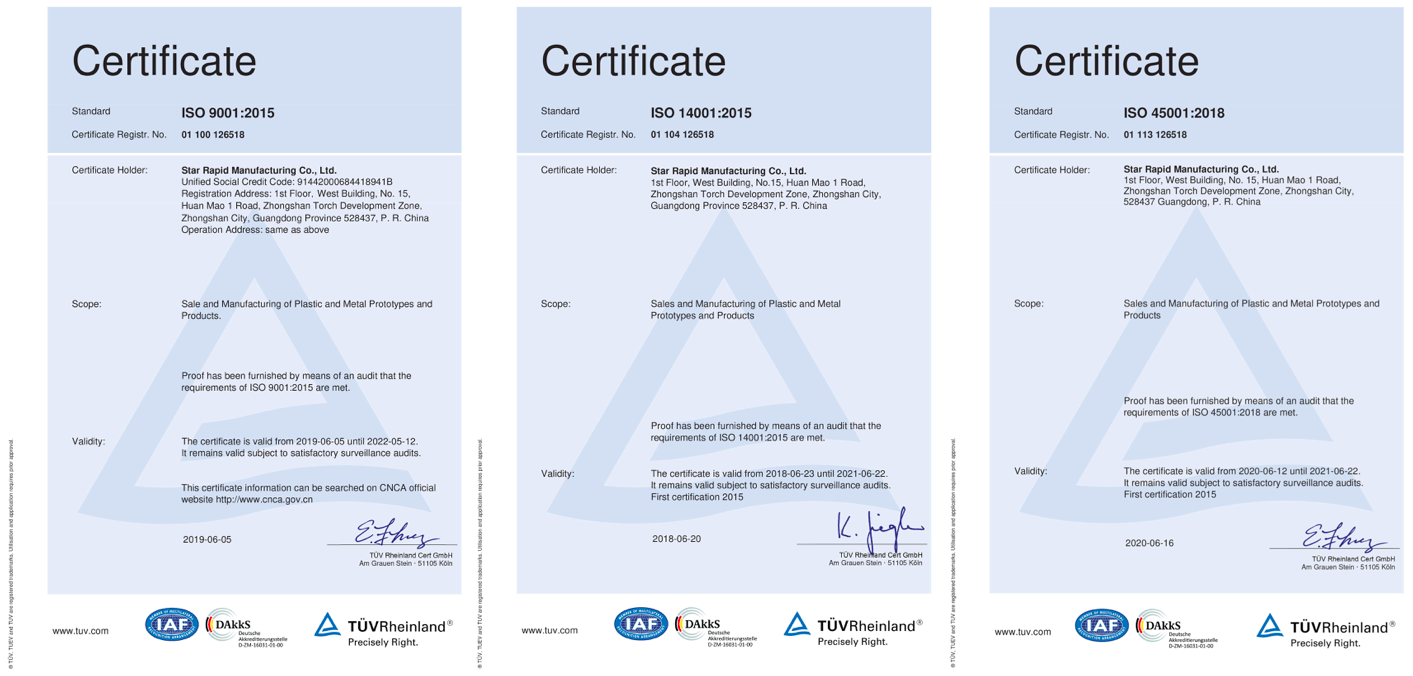 Medical Manufacturing Resources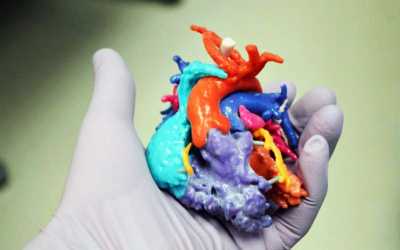 The use of additive manufacturing applications is on the rise, with the market value expected to increase from $6 billion in 2017 to nearly $26 billion by 2022. The advantage of additive manufacturing comes from creating complex structures that vary in complexity,...
read more