Additive Manufacturing for Medicine and Healthcare
According to a recent industry report from Deloitte, the demand for medical services around the world will reach a staggering $8.7 trillion by 2020. This growth is due to larger populations living longer than ever before and with access to more sophisticated medical procedures.
Additive manufacturing for medical applications is becoming an important resource for meeting increasing demands on the healthcare systems of the world. Here are some of the top applications now and what to expect from this evolving technology in the future.
Dentistry
The largest market for additive manufacturing in medicine right now is dentistry and related orthodontics such as bridges, crowns, braces and dentures. Currently, digital dentistry is a $2.5 billion industry and this is set to more than double in a few years. Many 3D printed dental appliances are easily customized for a precise fit while also being printable in a variety of substrates, from flexible polymers to rigid titanium.
There are also specialized printers configured to use dental scanning software, along with biocompatible resins, that can fit in small offices and clinics for immediate, on-the-spot solutions ready in a single day.
Anatomical Models
The human body is complex and each is unique. Therefore, when doctors and clinicians need to consider individual treatments, it helps enormously to see an accurate model of the subject in question – whether that's a bone, an organ, a tumor or a limb.
This is now a reality. Great advances have been made in medical imaging technology, including highly accurate full-color 3D scanning down to the vascular level. Using this data, along with sophisticated topological mapping software such as Mimics®from Materialise, biomedical engineers can use 3D printers to create realistic models for analysis.
From these models, doctors can then plan surgical strategies including where to make incisions. Also, models assembled from multiple pieces can be disassembled to reveal structures within that might otherwise have been blocked from a surgeon's view. Right now, 16 of the top 20 hospitals in the USA have onsite 3D printing facilities, with that number expected to grow exponentially in the next few years.
General Tools
This is a broad category of auxiliary equipment that would be expensive and time-consuming to make conventionally in small volumes. It includes clamps or grips designed for an individual patient's anatomy, possibly to aid in examinations, treatments or surgical procedures.
Additive manufacturing is also being used in developing countries to produce non-specific clamps, catheters and other fittings that are fast and economical to produce on the spot as needed.
Prosthetics and Orthotics
Another broad category, a prosthetic can be a replacement of a body part, either internally (i.e., hip joint), or externally (a missing limb).
Traditionally, prosthetic limbs were either hopelessly crude and generic or highly customized and expensive, requiring a lot of measurement, test fitting and hand-craftsmanship that is not accessible to many people. This is especially true in remote areas or regions experiencing military conflict, where such prosthetics are urgently needed.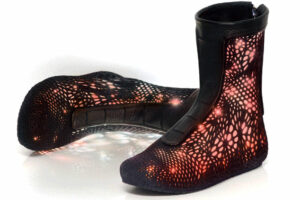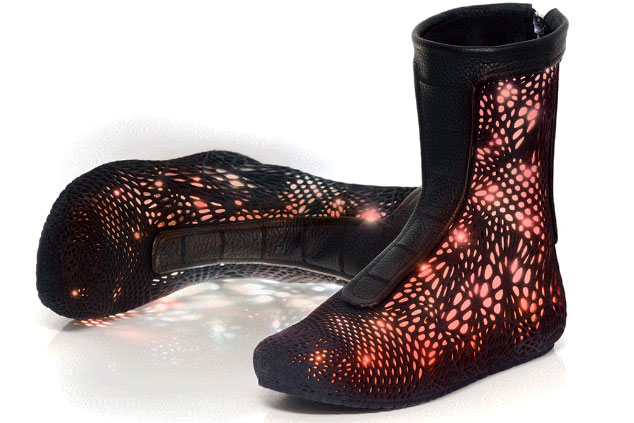 Orthotics are also custom pieces, made to assist the wearer's bone structure with added support or by correcting some misalignment problems. Using modern polymers, 3D printed plastic orthotics are strong, lightweight, durable and also pliable for comfort.
Health Monitoring and Drug Delivery
Another advantage of additive manufacturing is the ability to make complex micro devices that work inside the body to deliver medicine or to monitor a patient's health.
MIT, in conjunction with Harvard's Brigham and Women's Hospital, has developed an ingestible device that can remain in the stomach for a month. Self-powered, it delivers discrete amounts of drugs for patients requiring long-term care, such as in the treatment of cancer or HIV. This device is currently in the testing stage but it represents the kind of approach that many other researchers are developing.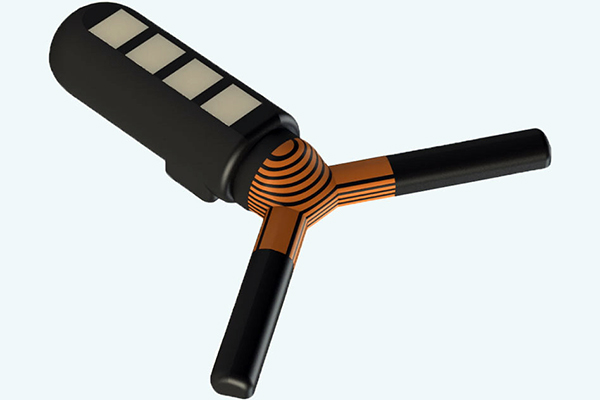 Such micro devices will soon be able to transmit data wirelessly to an external medical wearable for detailed health monitoring. Other printed sensors can be injected into the bloodstream to provide active monitoring of blood glucose levels, blood oxygenation and other critical metrics that doctors will use to quickly respond to a patient's medical condition.
These are just a few of the amazing applications being made with this transformative technology. We've used our Renishaw AM250 powder bed printer to make titanium hip joints and dental implants, among many other appliances, and we will continue to work with product developers to create unique solutions for improved medical devices.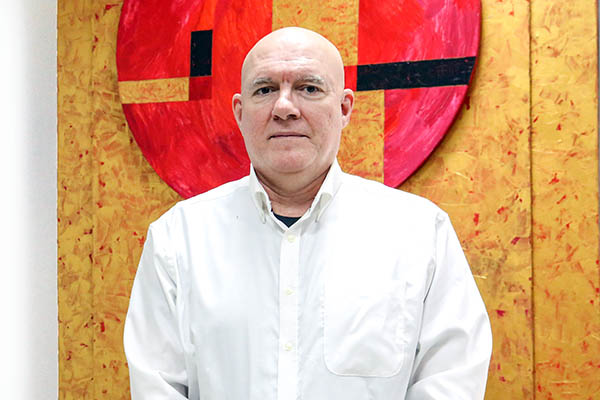 Chris Williams is the Content Editor at Star Rapid. He is passionate about writing and about developments in science, manufacturing and related technologies. He is also a certified English grammar snob.