World-Class Injection Molding Services
Small and large scale injection molding
Request an injection molding quote today
Injection Molding
Star Rapid is a world-class provider of advanced injection molding services. We offer a complete manufacturing solution that covers every aspect of positive material identification, tool making, part fabrication, finishing, and final inspection. Our international team of manufacturing experts is committed to providing you with the highest level of professional support for injection molding services of any size or complexity. We offer three tiers of injection molding services to ensure that you get precisely the solution that's best for your intended volume, production time and budget.
Star Rapid Provides Injection Molding Services For
Plastic Injection Molding
We have an extensive library of technical information and design guidelines to support you. Learn about plastic injection molding, common errors, and how to avoid them, choose the right resin for your project, applying geometric tolerances, the importance of visual quality standards, and more.
Why Choose Star Rapid for Injection Molding
The finest production mold tools start with quality raw materials, strict process control, and expert toolmakers. Only a supplier with years of experience supporting Fortune 500 companies can ensure repeatable results for your production tooling needs. Here are some of the advantages the Star Rapid offers for high-volume production tool making and injection molding services.
✓ A Complete Range of Services
We offer more than just tool making and molding services. Our complete package includes every manufacturing process you need for a total product development solution.
✓ Positive Material Identification
Your regulatory compliance and your peace of mind are assured with our industry-leading positive material identification department. People trust Star Rapid when the job absolutely must be right.
✓ Proven Success
Thousands of companies of every size from around the globe have chosen to work with Star Rapid to help them develop new injection mold tools and finished parts. Your success is the foundation of our reputation.
✓ Design Optimization
A comprehensive design for manufacturing review comes with every tool and product design project. You'll receive superior results while saving time and money.
✓ Intelligent Quotations for Every Project
We support your development goals by having no minimum order volumes or value for our injection molding production. In addition, we have a proprietary AI quoting algorithm that provides fast, accurate, and transparent pricing on every project, every time.
Advantages Of Injection Molding
Injection molding services from Star Rapid offer you many advantages. It's the most stable and reliable way to make unlimited volumes of end-use plastic parts to suit virtually any application in any industry. In addition, engineering resins can replace metal parts in many cases, which reduces weight and saves cost.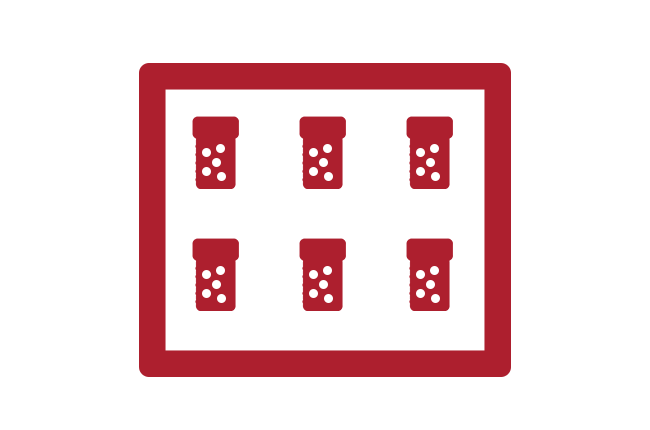 Thousands of resins to choose from

Highly automated for efficiency


Excellent surface quality

Overmolding for more
design
options

Multi-cavity and family tools
Injection Molding Projects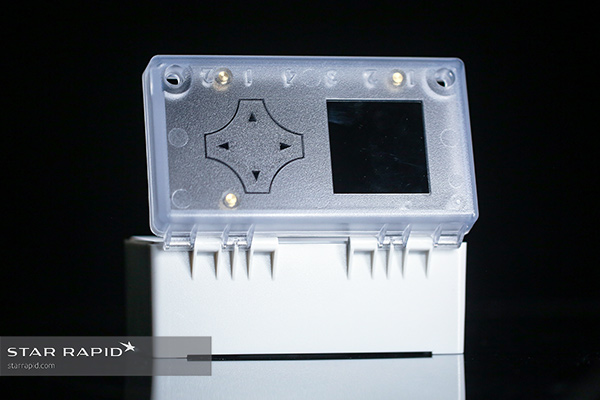 Enclosure for Wireless Telemetry Sensors
Star Rapid worked with Powelectrics to make the enclosure for their Metron4. Read how we made a case that's strong and weatherproof for the toughest field conditions.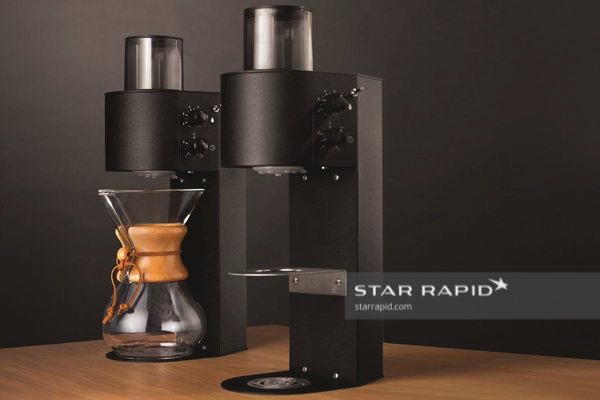 Marco Beverage Systems SP9 Coffee Maker Reservoir
Marco Beverage designed a high-end reservoir for their coffee making system. Learn how we helped them to bring this product to life with careful tool engineering.
Request Your Free Injection Molding Quote Today
Our improved AI algorithm decreases quotation times by up to 90%. Most quotes are delivered within 24 hrs, or faster, depending on project details and your injection molding needs. Your customer support partner will contact you directly to ensure you've received and understand all aspects of your quotation and to answer any questions you may have about injection molding, the manufacturing process, the materials we use, your quote, and beyond!