Meet our Leadership Team
With a progressive management structure, Star's leadership team is here to bring the highest standards of professionalism and accountability to every strategic partnership.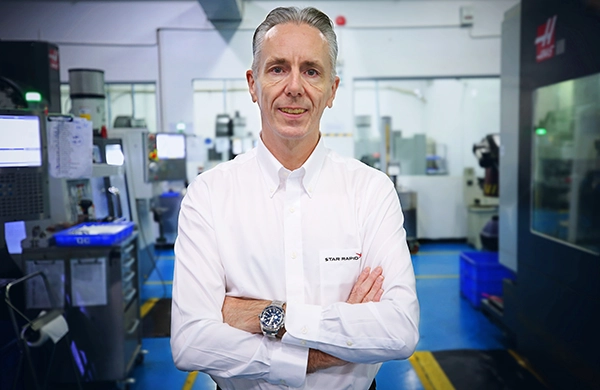 Learn more about Gordon
Gordon Styles started out his career in 1983, at the age of 18, as a machining apprentice at his Father's ten person precision engineering company. By 21, after the death of his Father, Gordon became owner and Managing Director. After years of struggling in an economically backward and industrially declining area, Gordon discovered 3D printing and soon became a national fast-growth high-tech success story as STYLES Rapid Prototyping Limited.
In 2000, the renamed 73-person STYLES Rapid Product Development Limited was sold to Japanese rapid prototyper ARRK. Gordon then went on to found another more traditional engineering company investing most of the proceeds from the first company, but sadly it failed within a few years. Disillusioned with the direction that UK industry and politics was taking, and fearing a huge recession, Gordon decided to try his luck in China.
Founded as a 3D printing and CNC machining company in Hong Kong in 2005, and later in 2007 in Zhongshan China; Star Rapid has grown organically from a one-person trading company to a 300-person manufacturing company. Having appointed a full management board, Gordon works as President and CEO of the company.
The goal now is to transform Star Rapid into a global example of excellence in Lean Manufacturing and Industry 4.0.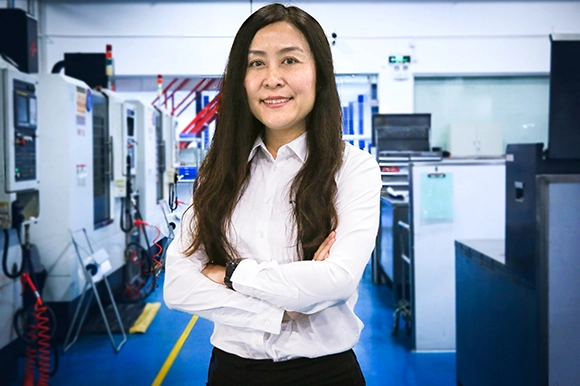 Learn more about Elaine
Elaine Du joined Star Rapid in July 2018 as the HR & Finance Director. Elaine is from Shaanxi Province and studied International Accounting at Jilin University of Finance and Economics. She relocated to Zhuhai in 2002 and received her MBA from Jinan University in 2016.
She has a wealth of experience working in foreign-owned enterprises helping to control budgets, reduce costing and streamline financial operations. She brings these same skills to Star Rapid.
In her spare time she goes to the gym and stays in shape with a private trainer. Elaine says, "Keeping fit has many benefits, but to me it's more about reducing stress."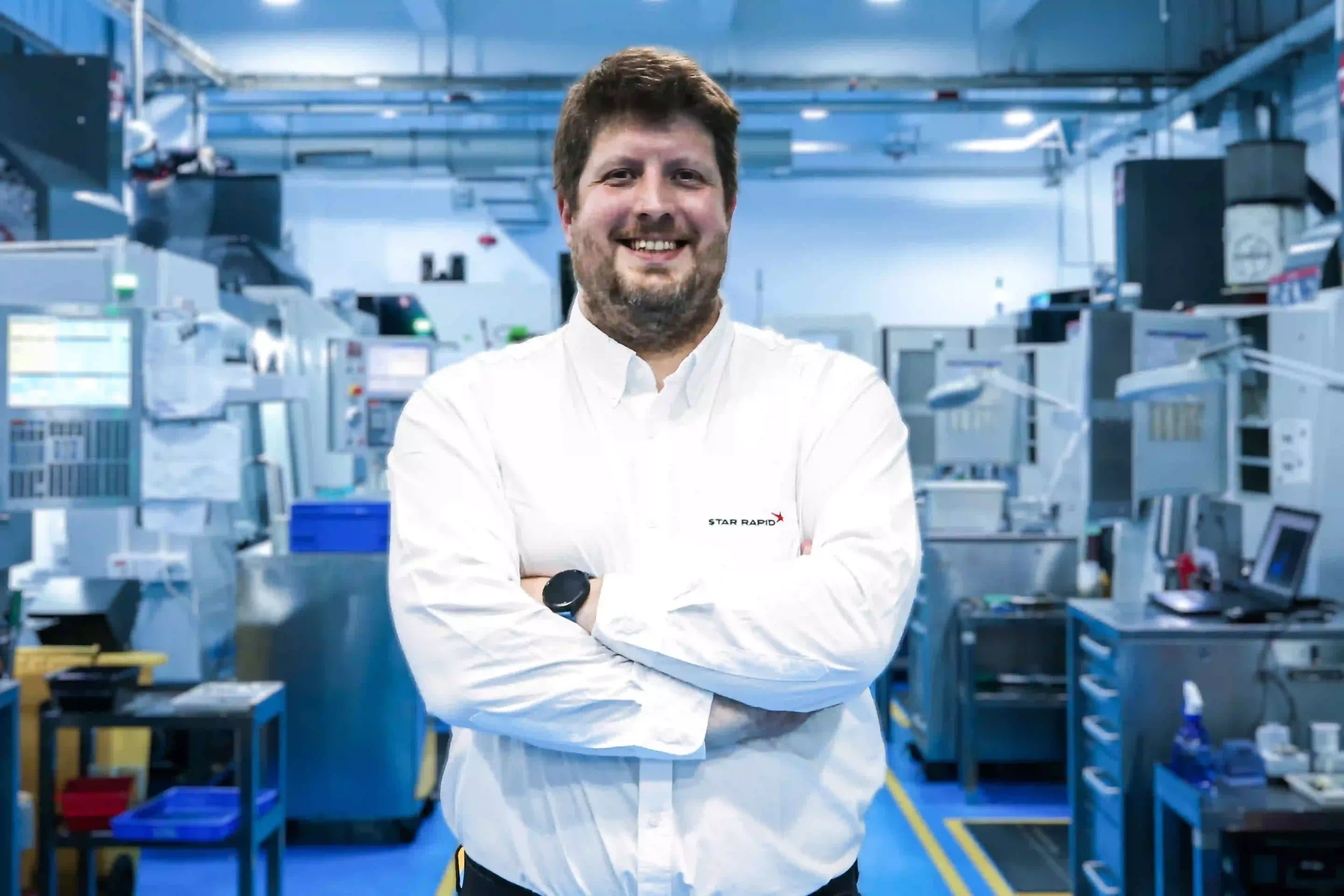 Matej Suransky
Global Marketing Director
Learn more about Matej
Mr. Matej Suransky hails from Slovakia and assumed the position of Global Marketing Director at Star Rapid in January 2022.
In this role, he spearheads marketing initiatives across multiple countries and time zones.
With over 12 years of experience in B2B marketing, Mr. Suransky has held key positions within manufacturing, technology, and commercial companies, where he successfully promoted European and international B2B campaigns.
He possesses several advanced certifications, including those from Google and LinkedIn, underscoring his expertise in the field.
With a strong focus on B2B marketing, he is dedicated to enhancing the digital experience to support STAR's global presence.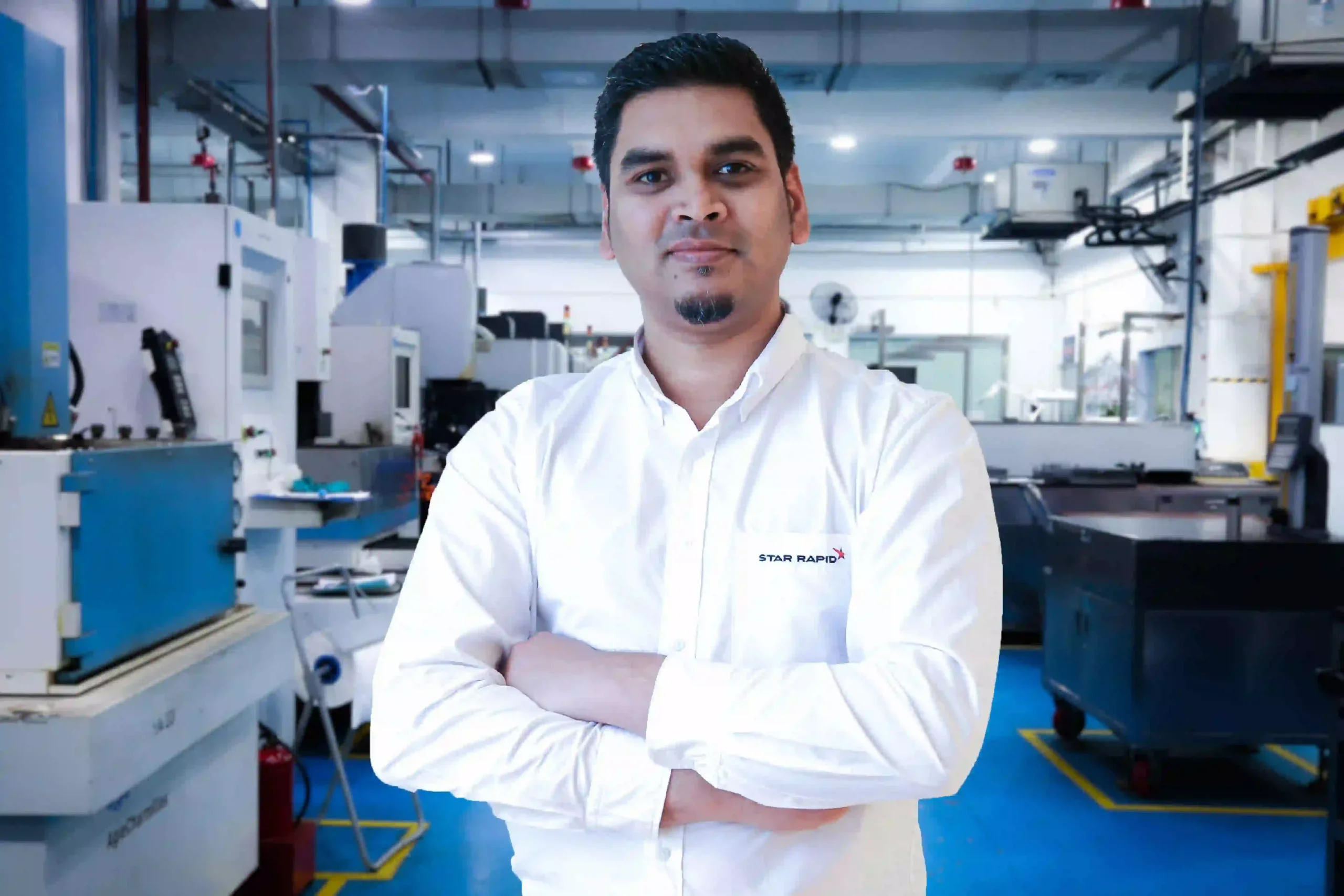 Learn more about Roopen
Roopen Bundhoo is from Mauritius but now resides in France. He is an incorporated engineer and speaks five languages. As Star Rapid's Global Sales Manager, he combines his passion for engineering and product development with his commitment to empowering the entire sales team to exceed our customer's expectations.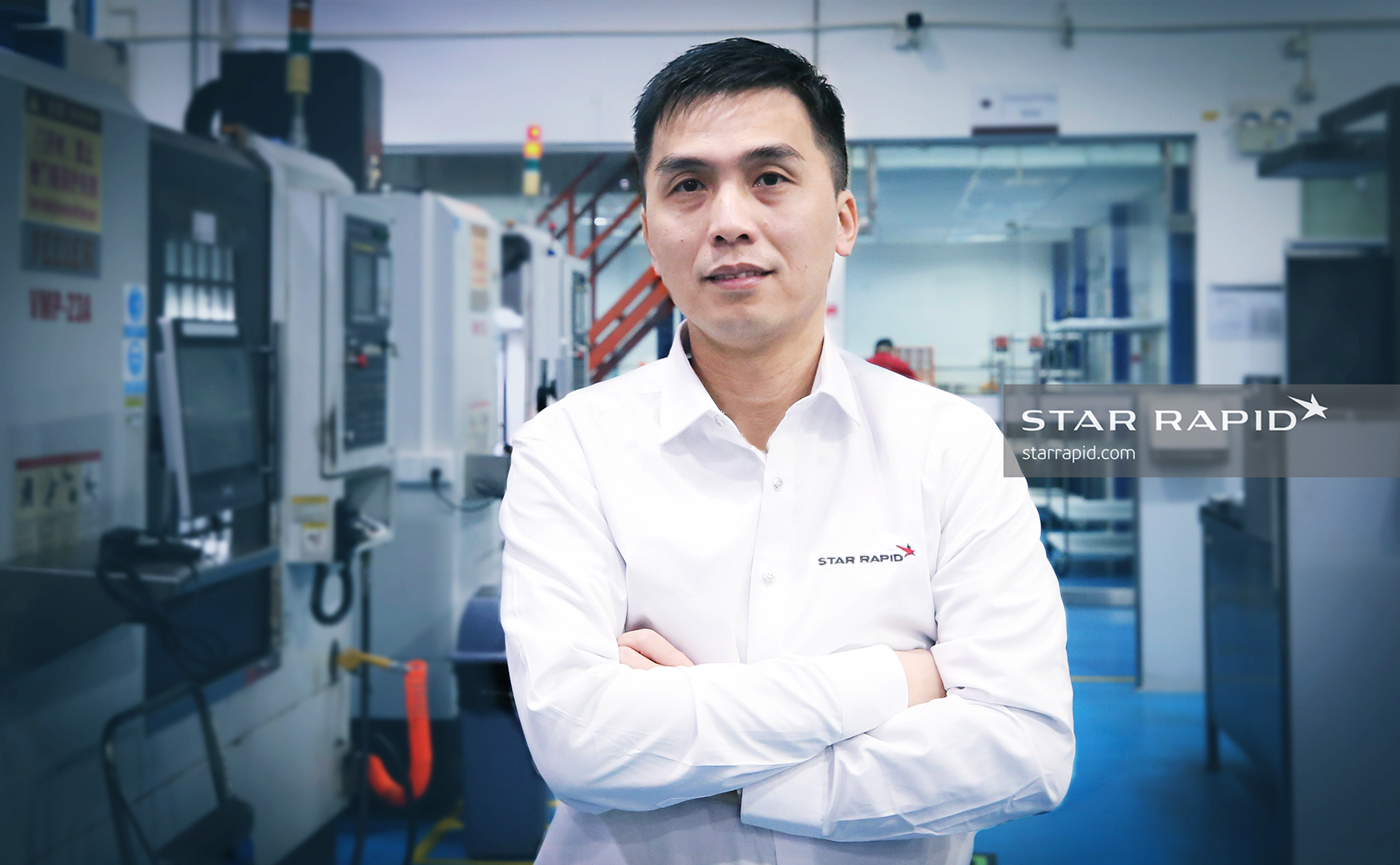 Learn more about Jack
Jack Zhi joined Star Rapid as IT manager in November of 2021 . He graduated from South China Normal University with a major in Electronic Information Engineering. Before joining Star, Jack worked for more than 15 years for such well-known names as HP, Zara and Umicore. He focuses on IT infrastructure solutions, system integration and digital intelligence.
As the head of the IT department, he leads the team in designing and implementing different intelligent system solutions to achieve the goal of a digital factory. In his spare time he likes jogging, mountain climbing and singing. His future goal is to become a guitarist.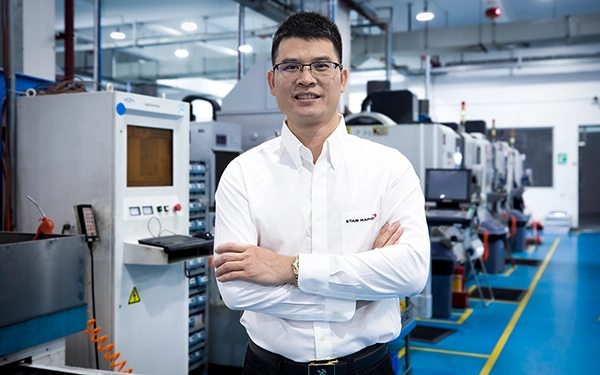 Learn more about David
David Chen is from Zhuhai, southern Guangdong, China. He has a degree in mechanical equipment, and has worked for more than ten years in the fields of marketing and sales of manufacturing components. In that time, he has mostly served customers from North America and Europe.
Now joining the Star Rapid team as the sales manager for China, he will lead the way in growing partnerships in China with both domestic and foreign-owned enterprises based here.
Meet our Global Team
You will receive personal support from our team of manufacturing and engineering sales specialists located in the USA, Canada, UK, Europe and Asia. Find your regional representative in this interactive map.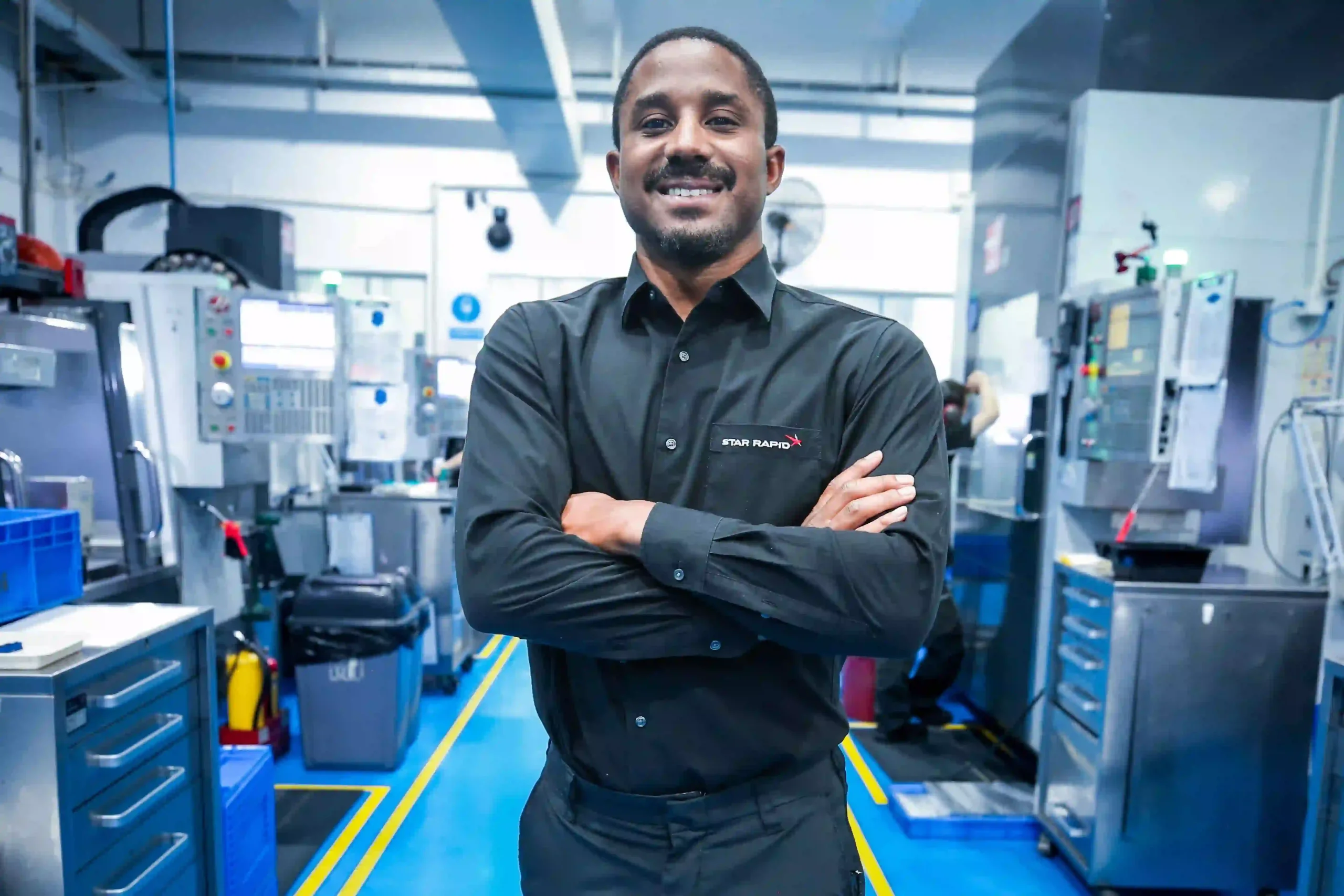 Marcus Lavergne
Business Development Specialist
USA West and Canada West
Learn more about Marcus
Mr. Marcus Lavergne is Star Rapid's Business Development Specialist for the west coast of the United States. Originally from Illinois, Marcus completed his degree in broadcast journalism at the University of Nevada, Reno, before working in San Francisco and Las Vegas. Marcus has experience in construction management and engineering, professional recruitment, environmental remediation and medical device solutions.
In addition to cultivating strong customer relationships, Marcus is also passionate about travel, video games and anime. He looks forward to helping his clients achieve their product development goals.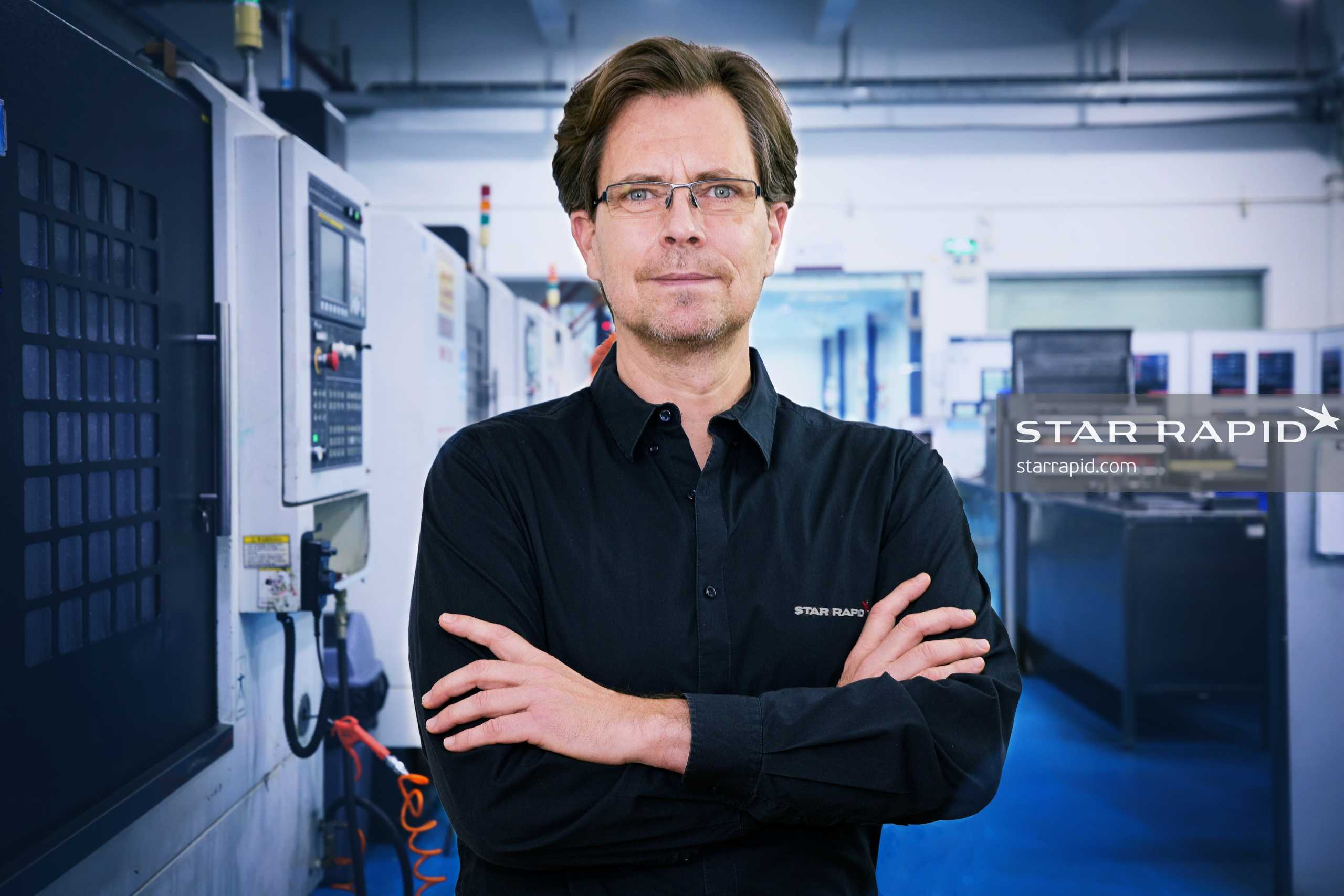 Martin Werdier
Business Development Engineer
DACH Region and The Netherlands  
Learn more about Martin
Martin grew up and lives in Frankfurt right in the middle of Germany. He loves the city of Frankfurt because it´s a truly multicultural one with people from all over the world. The international airport is close by so he can travel to visit customers all over Europe fast.
For the last 25 years, he dedicated his professional career to Rapid-Prototyping and limited production. Back in 1994, he installed and operated one of the first SLA machines in Europe. Ever since, he produced hundreds of different parts, coordinated a large number of programs and worked as a sales/business development manager for Europe.  Martin is always eager to find the best solutions to support the customers and passionately fulfil project requirements. This makes him a valuable partner for the clients and all team members.
After work, Martin teaches and practices Yoga and spends his time biking in natural environments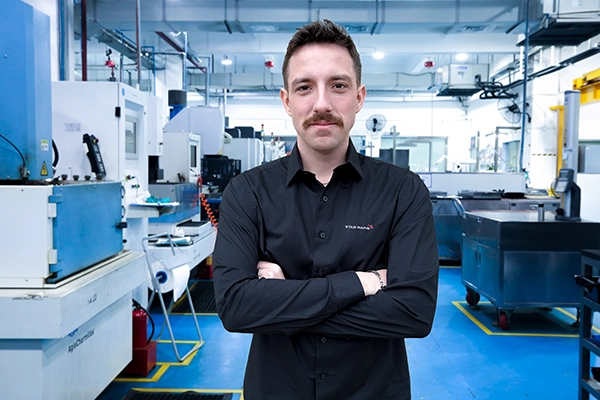 Alexander Durbin
Business Development Engineer
USA East and Canada East
Learn more about Alexander
Alex Durbin was born and raised in a small town in southern Missouri, and graduated from Missouri State University with a degree in construction engineering. After graduation, he relocated to San Francisco and worked in construction management and real estate. Upon moving to the New York City area, he embraced his love for sales and entrepreneurship and developed a successful distribution business. Alex now brings that same spirit of invention to his new role as Business Development Manager for the East Coast region of the United States.
Alex is also passionate about fashion, travel, industrial arts and other physical activities involving his large extended family of seven.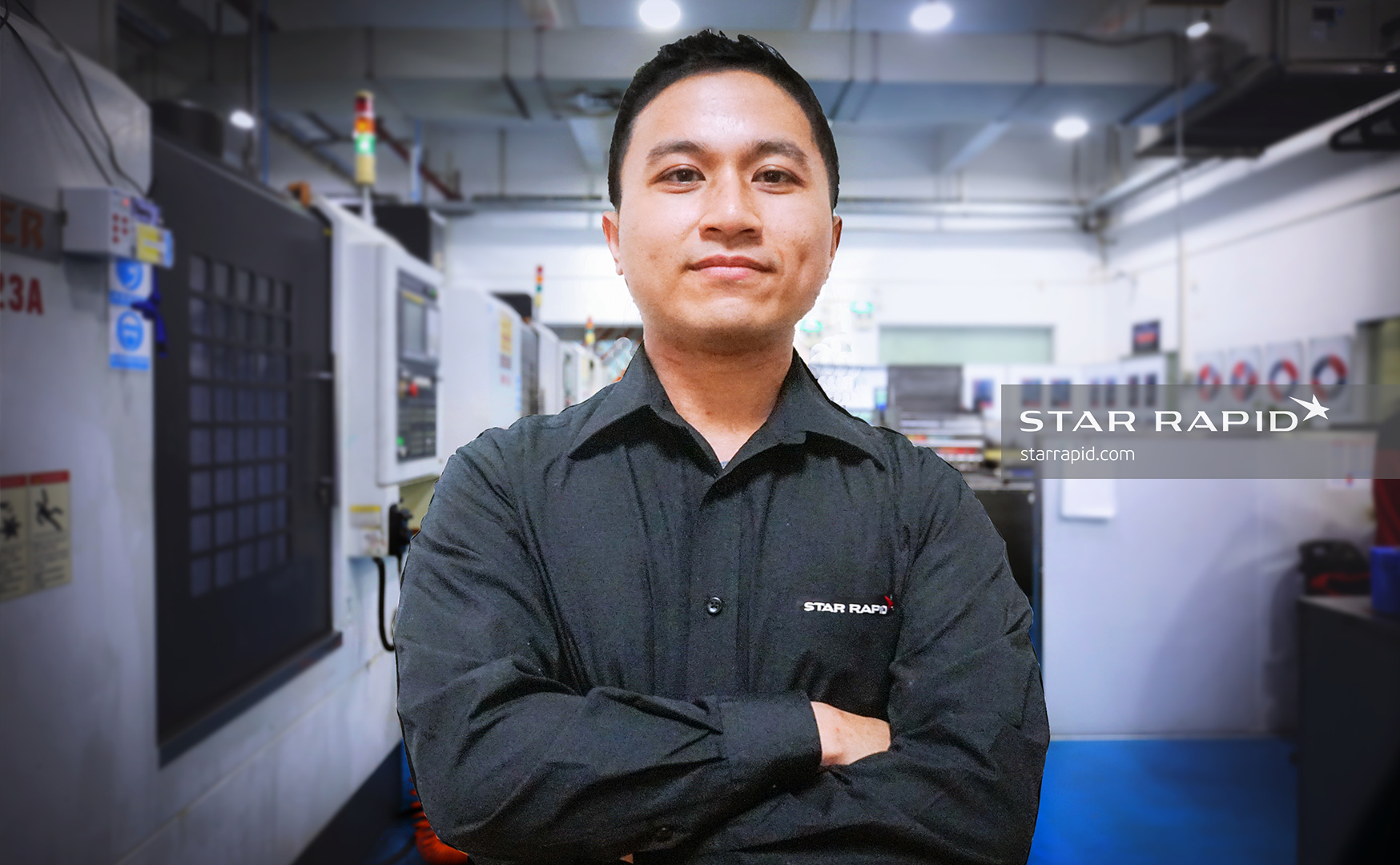 Joenard Camarista
Business Development Engineer –
Australia, New Zealand and South East Asia
Learn more about Joenard
Joenard "Joe" Camarista was born and grew up in New York. He has a B.E. co-degree in Biomedical Engineering at the Macaulay Honors College at CUNY and The City College of New York at CUNY.
While obtaining a Cum Laude honors distinction, he also won the Lean Startup Machine Competition in NYC in 2013 and the Kaylie Prize for Entrepreneurship in 2013. He also volunteered with Engineering World Health to fix medical equipment in Nicaragua.
He has experience in product development, marketing, sales, and manufacturing technology including 3D printing, CNC machining, sheet metal, pressure die-casting, vacuum casting, and plastic injection moulding. One of his passions is travel, which eventually led him to relocate to Australia four years ago.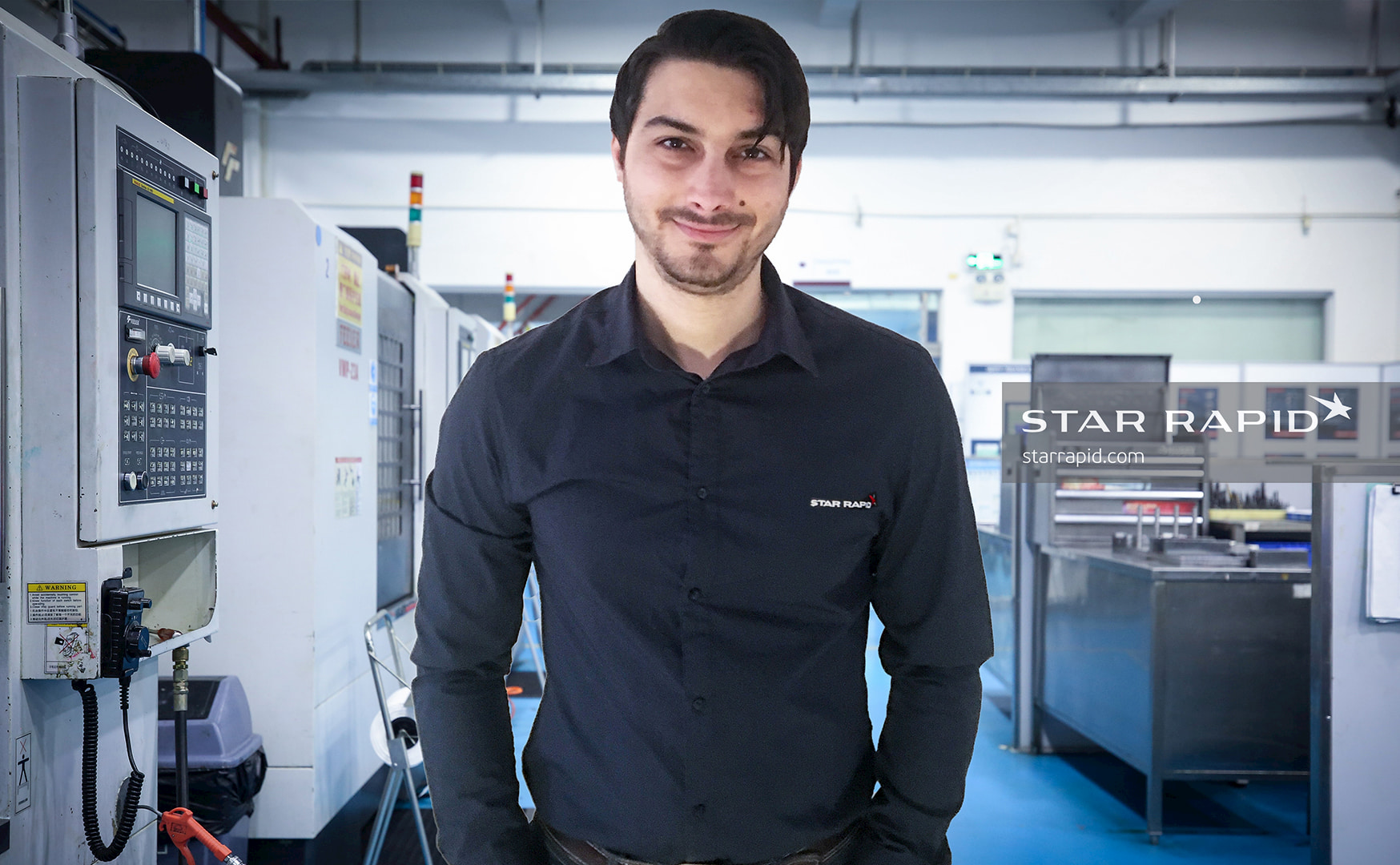 Daniel Martin
Business Development Engineer –
UK, Spain, Portugal and Latin America
Learn more about Daniel
Daniel Martin has a Masters in Industrial Engineering, an MBA in Supply Chain Management and a Masters in Renewable Energy.
Daniel has lived in many cities such as Malaga, Barcelona, London and Bristol, where he worked for companies in different sectors as a Technical Sales Engineer, managing multiple accounts of customers based around the world.
Born in the South of Spain and now living in the UK, he is fluent in Spanish and English and enjoys the two cultures.
Outside of work, Daniel likes to spend time with his family and friends, along with playing and watching football, travelling and discovering new places and cultures.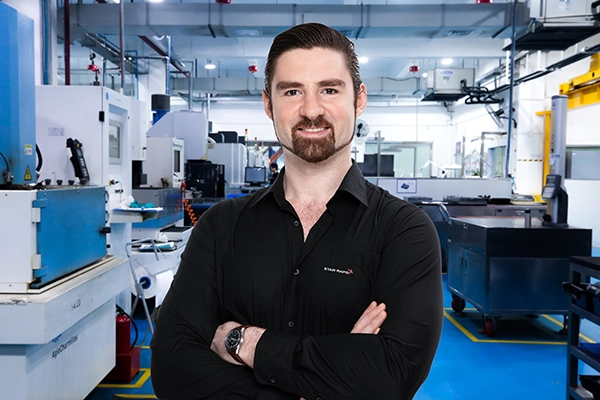 David Hess
Business Development Engineer –
Switzerland, France, and Benelux
Lear more about David Hess
David Hess lives in the region where he was born, around Zürich, Switzerland. He has a degree in history from the University of Zürich, a testament to his keen interest in both world culture and the history of industrial development. His practical experience in applied technology began during his military service, where he supervised radar installation and operation.
David is passionate about travel and is also a welcoming tour guide for the city of Zürich. He enjoys cooking, sports, psychology and working with his hands.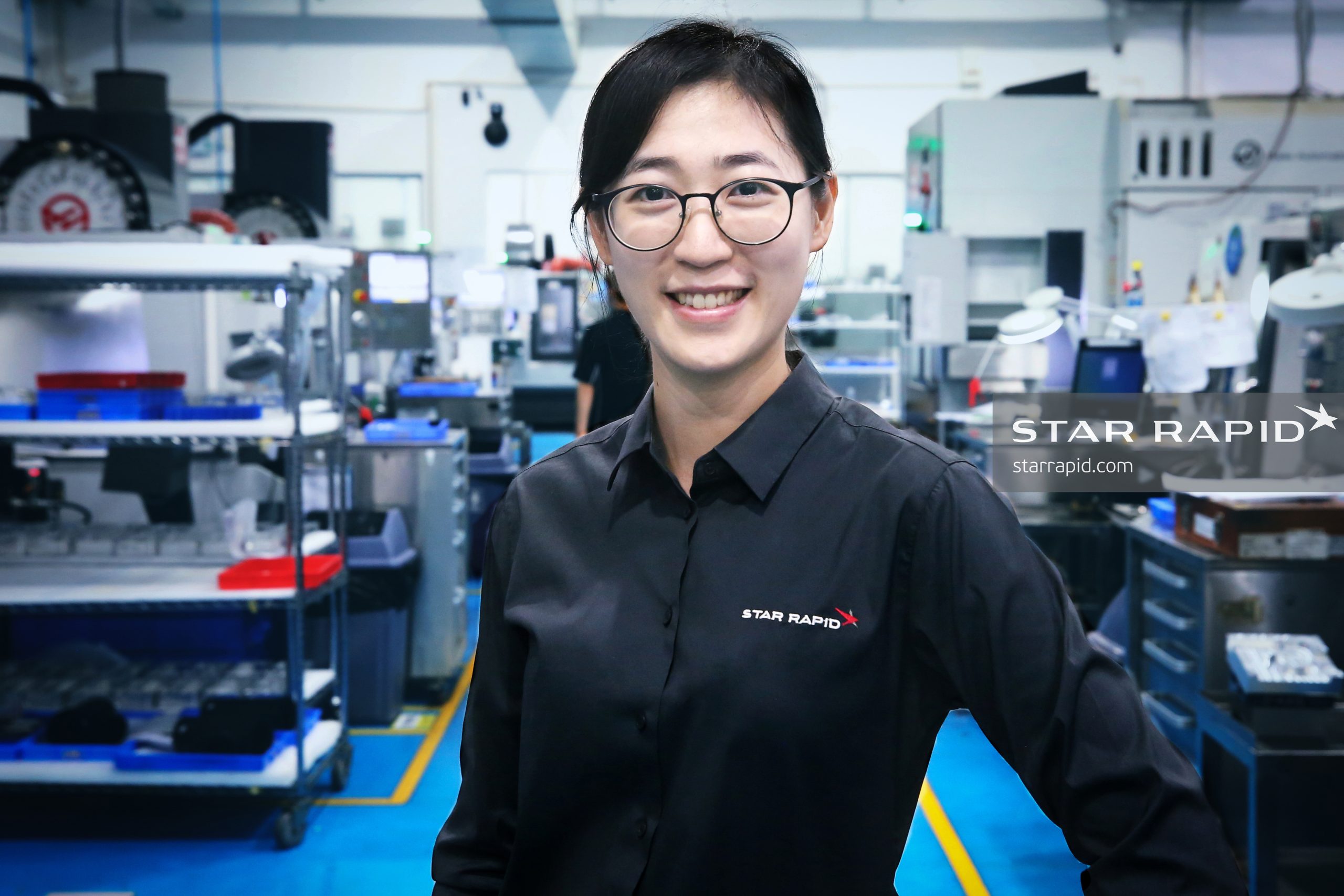 Iris Ho
Business Development Engineer –
Mainland China
Learn more about Iris
Iris Ho was born and raised in Guangdong, China. She has a bachelor's degree in International Trade and Economics. Iris has more than ten years of experience in overseas market development, maintenance, and project management for heavy industry. Her particular experience is in tendering large, commercial infrastructure projects in the Asia-Pacific region. She now joins Star Rapid as our Business Development Engineer for China.
In her personal life, Iris likes reading as well as solo traveling. She has already explored Cambodia, Myanmar, Sri Lanka, and Nepal on her own as a backpacker and is interested in the history of different cultures.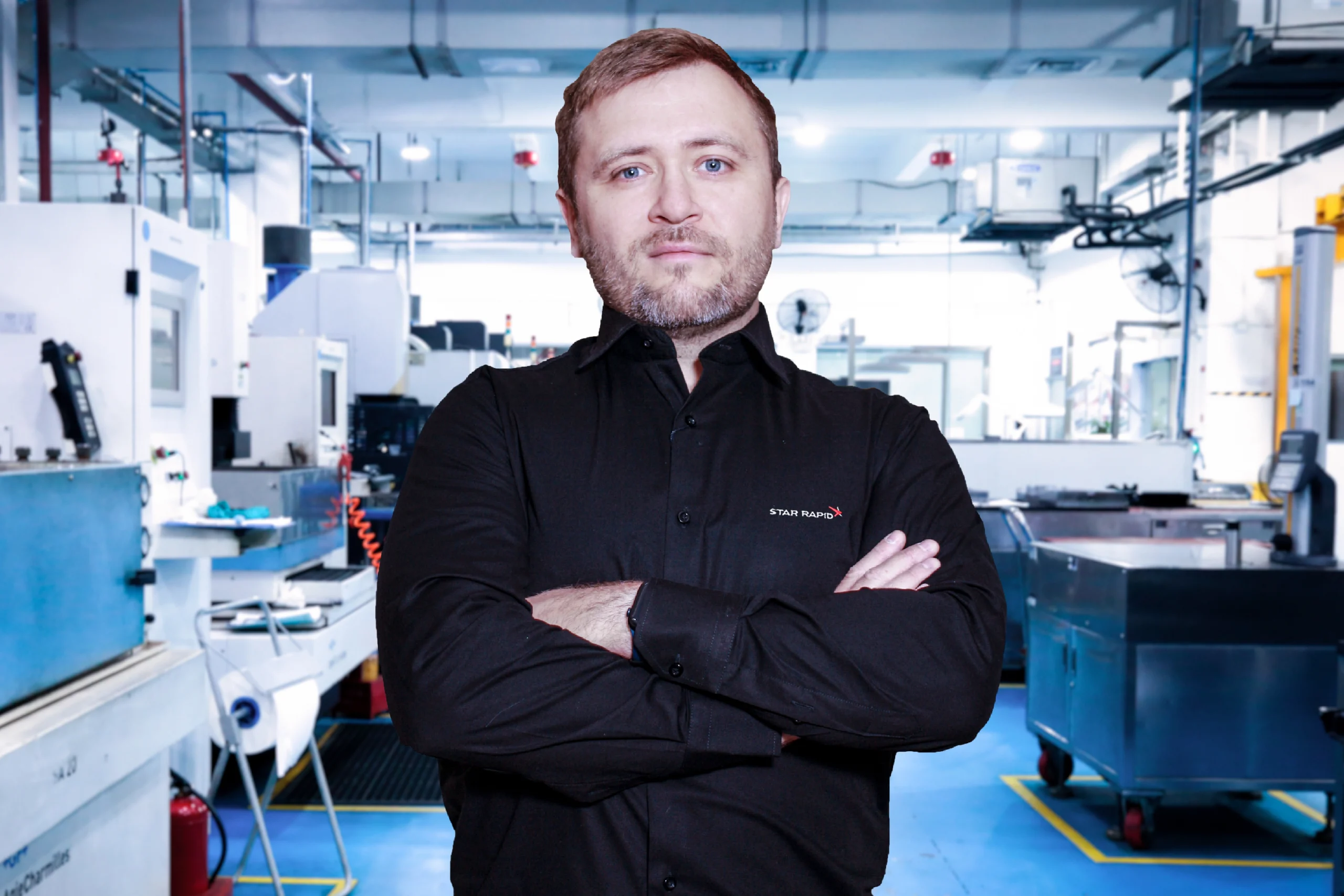 Arseniy Volovik
Business Development Engineer –
Russia and the CIS region
Learn more about Arseniy
Mr. Arseniy Volovik is Star Rapid's Business Development Engineer for Russia and the CIS region.
He was born and raised in Moscow, Russia, and has more than five years' experience in semiconductor production and quality management. In addition, he has fifteen years of sales experience working with major international technology and manufacturing companies including Emerson, Tektronix and Caterpillar, particularly in the fields of power generation and analytical test and measurement.
Arseniy is married and has two sons. He enjoys swimming, skiing and cross country biking, and is passionate about scientific literature and engineering. He is looking forward to helping his clients bring new product solutions to market.
Meet our Engineering Experts
We have a team of international engineers and experts ready to support you on your next project.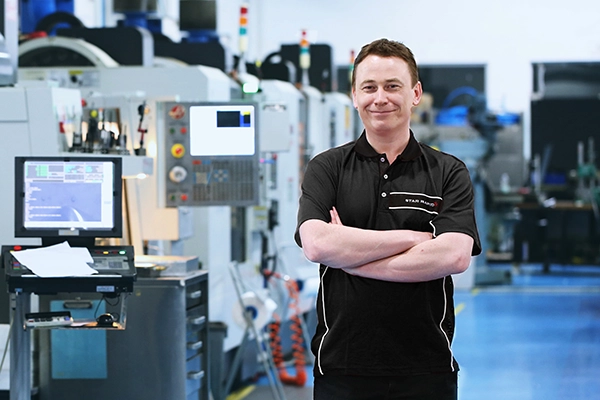 David Moir
Technical Sales Consultant
Learn more about David
David "Dave" Moir, from Newcastle upon Tyne in the UK, has 25 years experience in plastic injection mold tool making. Prior to joining Star in 2011, Dave worked for one of the most respected rapid tooling companies in the UK, designing and making injection mold tools to tight deadlines for some of the biggest companies in the world.  Dave has also worked in new product development and mold making for a medical device manufacturer, and designed molds for a specialist thermoforming manufacturer.
Today, once again serving some of the biggest companies in the world, Dave mentors a specialized team of toolmakers in Star's rapid tooling department, set up by himself and our CEO and Founder Gordon Styles.  Dave is always available to help and advise our clients and support our sales team.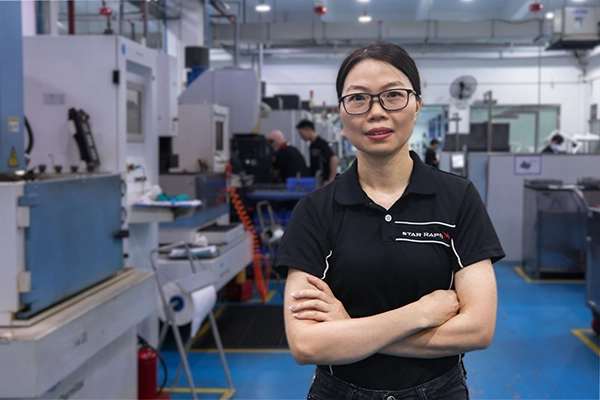 Ellen Huang
Quality Control Supervisor
Learn more about Ellen
Ellen Huang is the supervisor of the QAL department at Star Rapid. Ellen joined Star in 2012 and has ten years of experience in quality control systems and management.
She focuses on quality risks, quality inspection, gauge repeatability and reproducibility (GR & R), drawing reviews, process control and PDCA – all in the name of ensuring consistent product quality. She is dedicated to leading the QAL team to provide an efficient and professional service while always adopting the latest in inspection methodology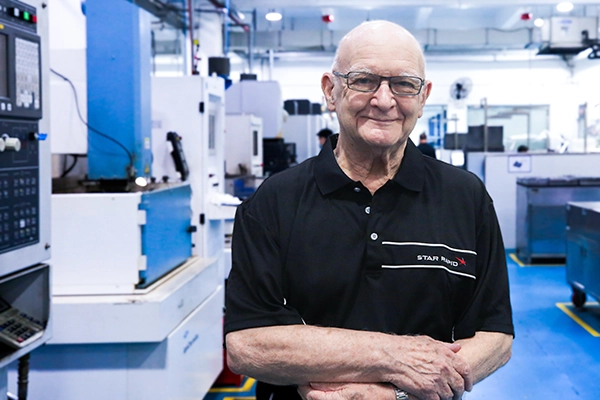 Ken Adams
Toolmaking and PIM Consultant
Learn more about Ken
Ken Adams, from the town of Clydebank, Scotland, joined Star Rapid in 2013 as tool making and plastic injection molding consultant. Ken has abundant experience in tool designing, tool making and plastic injection molding. He gained his Higher National Certificate after finishing the five-year apprenticeship program when he was twenty-one. An HNC combined with a hands-on apprenticeship was often considered a more useful qualification than an engineering degree.
Ken has worked for many companies in different countries, holding senior management positions leading design and manufacturing teams. New product introduction was his main focus and plastic molding, metal pressing and metal casting were the main processes used. Now he is a consultant at Star Rapid as a mentor and advisor to our molding and project management teams.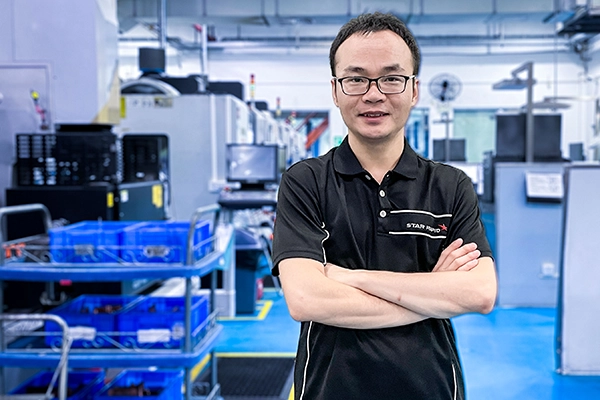 Learn more about Eric
Eric Li is Star Rapid's assistant Engineering Manager. Eric has a bachelor's degree in Polymer Materials and Engineering and has 10 years' experience in new product introduction.
Eric combines his in-depth knowledge of material properties with the requirements of good tool design. His design for manufacturing expertise will help customers to improve their designs so that they can realize their product development goals quickly and efficiently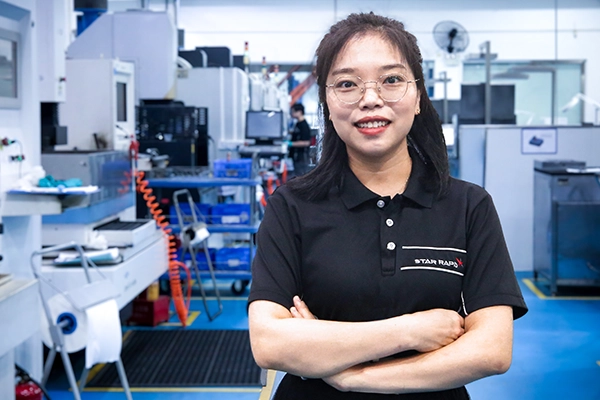 June Chen
Quality Assurance Supervisor
Learn more about June
June Chen is Star Rapid's quality assurance supervisor, June has a bachelor's degree in project management and has more than 10 years of experience in quality management.
June focuses on quality management through continual improvement and process optimization. Using the discipline of ISO management and lean KAIZEN, she leads the team to ensure your project quality.