Meet our Global Team
With team members located Australia, the US, UK, Canada, Germany, Hong Kong and China, you will have in-region support with a vast amount of knowledge and skills ready to support your project. See who your representative is in this interactive map.
Learn more about Trevor
Trevor is from the UK but moved to the United States in 2001 with his wife and two children. Trevor is available to provide you with any sales and technical support from his home in South Carolina.
Trevor is a mechanical engineer with a passion for fine machines. He has many years of experience in product and industrial design, moldmaking, prototype sales and business development. He has a long history working on engineering projects in China – one of the reasons his son is now studying at NYU in Shanghai.
Trevor is deeply involved not only with the manufacturing culture of Asia but also that of Star Rapid, having been connected with the founder and president of Star Rapid, Gordon Styles, in business and as personal friends for more than twenty years.
Trevor brings his wide experience to bear on every project, and knows the value of delivering fast and accurate information to his customers at every stage of the development process. He welcomes the opportunity to put that experience to work for you on your next project. If you are located in the US and would like to talk to Trevor, email us at [email protected].
Learn more about Maro
Maro Voelkner joins Star Rapid as our new European Business Development Manager reporting to Zak Smith. Maro was born in Hong Kong and was raised both there and in Germany. This gives him an ideal understanding of both European and Asian languages and culture.
He has more than 16 years of experience in sales and project management in a number of industries including solar, mechanical and plastic components. He will use that experience and cultural knowledge to help expand the European market by bringing product solutions to life that meet the customer's needs and expectations. With his natural energy and passion for constantly learning new skills, Maro's focus will be on creating customer delight and respect.
Maro is friendly and outgoing, with a dynamic and open-minded personality. He loves to meet new people and socialize, enjoys movies, sports and of course great food!
Learn more about Kaelan
Kaelan Lee was born and raised in sunny Southern California. From a young age, he has always been fascinated with engineering and how things are made and work.
For college, Kaelan decided to attend Northeastern University in Boston, MA to study mechanical engineering. During his stay at Northeastern, Kaelan used the cooperative education program to get hands-on experience in an aerospace manufacturing facility, as well as doing product design for an intelligent LED light fixturing company. For his final internship before graduation, Kaelan spent six months working at Star Rapid's factory in China, learning all about Star Rapid's capabilities and getting a taste of technical sales.
After 5 years of college in Boston, Kaelan decided to move to Seattle, WA to pursue his love for engineering, the outdoors and photography. Some of Kaelan's passions include snowboarding, camping, film photography and surfing. In his free time, he likes to engineer and work on personal design projects, such as, a waterproof dome housing for his cameras and a snowboarding rail setup that requires no snow.
Kaelan brings his experience and passion of product design and manufacturing to his customers no matter what stage in the product development cycle they are in or how challenging the project. If you are located in the Northwest of the US and would like set up a meeting or brainstorm projects with Kaelan, email us at [email protected].
Learn more about David
David Dorigotti is your on-site partner for your new product designs or prototypes. Born and raised in Australia, he manages new business development for clients in Australia, New Zealand and Italy. Yes, David studied design in Italy, and he brings that sensibility, as well as his expertise in manufacturing and product development, to every project at Star.
David understands your concerns and speaks your language, and together with his Chinese colleagues will work with you every step of the way to ensure your complete satisfaction from inception to final testing and shipment.
Learn more about Ian
Ian is from Newcastle Upon Tyne and holds a degree in Computer Aided Design. He has over 20 years of experience in product design and has a deep understanding of plastics giving him a strong foundation to understand what is required to assist in the prototype to NPI to production needs of our customers.
Ian has already demonstrated passion for learning and delivering excellence. His interests include photography, cars and advanced technology gadgets. He will be supported by Cheryl Moore.
Learn more about Dara
Dara Shabnam grew up in Ottawa, Canada and now lives in Toronto. He has more than 15 years of experience in business development and marketing in a variety of industries. Having worked with many startups, he has a keen insight about what is needed to succeed for innovative companies bringing new ideas to market.
Dara is a self-taught designer and programmer with experience in CAD and 3D. It's this same personal motivation for taking on new challenges that he will bring to Star Rapid's clients.
Dara's focus will be in establishing long term relationships by working hand-in-hand with you from the outset and throughout the product development cycle.
A passion for adventure and travel makes Dara a great partner to work with. If you're located in Canada and would like to set up a meeting to discuss your vision with Dara, please email us directly to get started on bringing your ideas to life.
Meet our Leadership Team
At Star, we have an international management team from all over the world. Our managers speak many languages and are from the United Kingdom, America, Australia, Germany, China and more. This global expertise allows us to provide a great service to customers all over the world.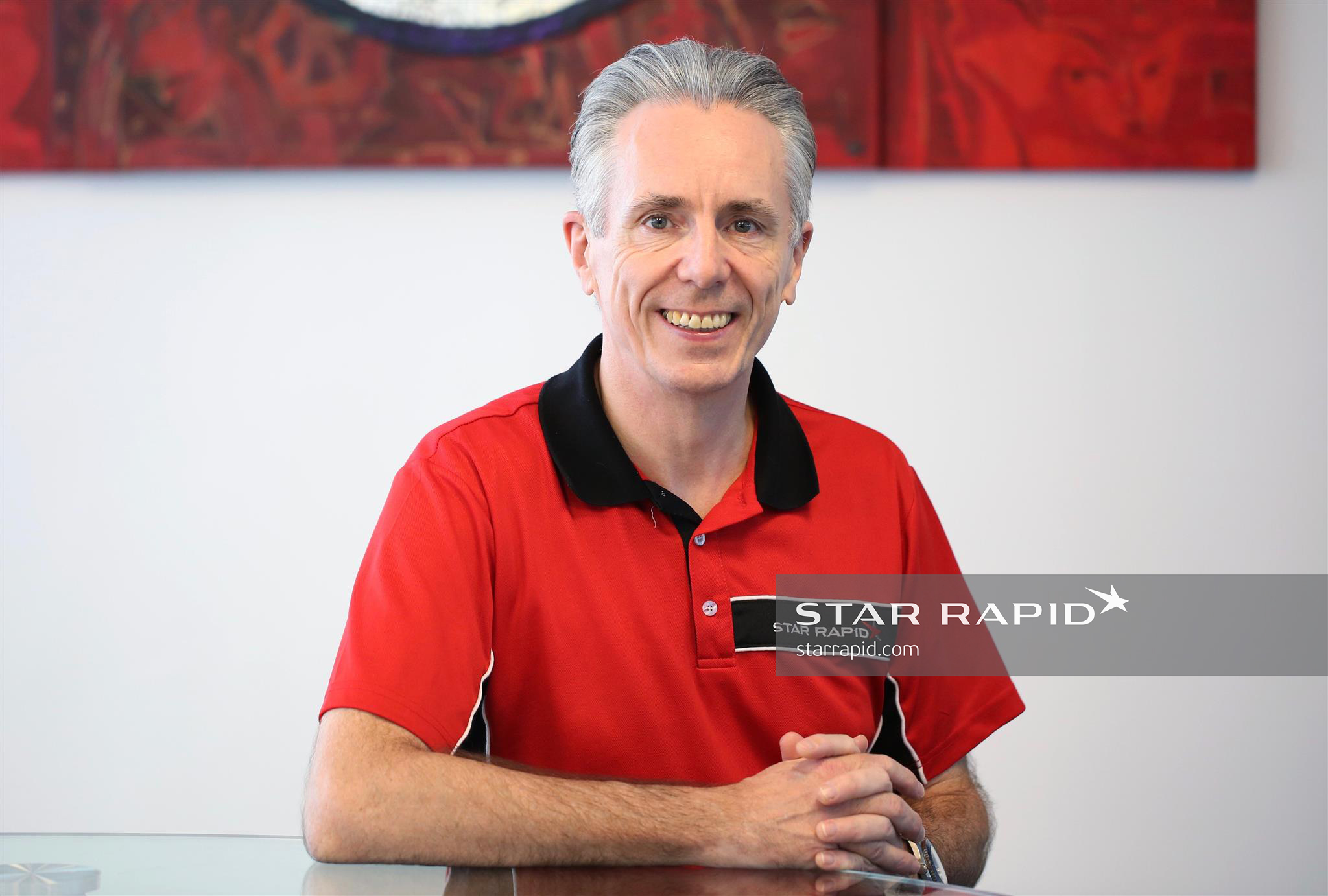 Gordon Styles
Chief Technology Officer and Founder
Learn more about Gordon
Gordon Styles started out his career in 1983, at the age of 18, as a machining apprentice at his Father's ten person precision engineering company. By 21, after the death of his Father, Gordon became owner and Managing Director. After years of struggling in an economically backward and industrially declining area, Gordon discovered 3D printing and soon became a national fast-growth high-tech success story as STYLES Rapid Prototyping Limited.
In 2000, the renamed 73-person STYLES Rapid Product Development Limited was sold to Japanese rapid prototyper ARRK. Gordon then went on to found another more traditional engineering company investing most of the proceeds from the first company, but sadly it failed within a few years. Disillusioned with the direction that UK industry and politics was taking, and fearing a huge recession, Gordon decided to try his luck in China.
Founded as a 3D printing and CNC machining company in Hong Kong in 2005, and later in 2007 in Zhongshan China; Star Rapid has grown organically from a one-person trading company to a 300-person manufacturing company. Having appointed a full management board, including a new CEO, COO, and CFO, Gordon works as President and CTO of the company.
The goal now is to transform Star Rapid into a global example of excellence in Lean Manufacturing and Industry 4.0.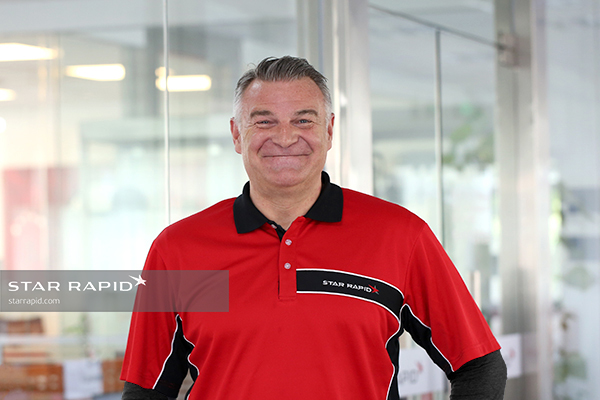 Learn more about David
Originally from London, David has outstanding knowledge and know how of doing business in China, where he has resided since 2003. David has a proven track record of success in general management and has held senior positions in sales, marketing, business development and operations. A leader who commands respect from employees, customers and stakeholders, David is dynamic and forward thinking, striving always for continuous improvement in all aspects of business and business relationships.
Outside of work, he enjoys spending time with his wife and four children, traveling and playing sports. As CEO of Star, he plans to elevate the business by bringing additional customer focus along with implementing industry 4.0 and continuing to develop what is already a great team, ultimately leading to greater customer satisfaction, consistent world-class performance and enable Star to achieve sustainable growth.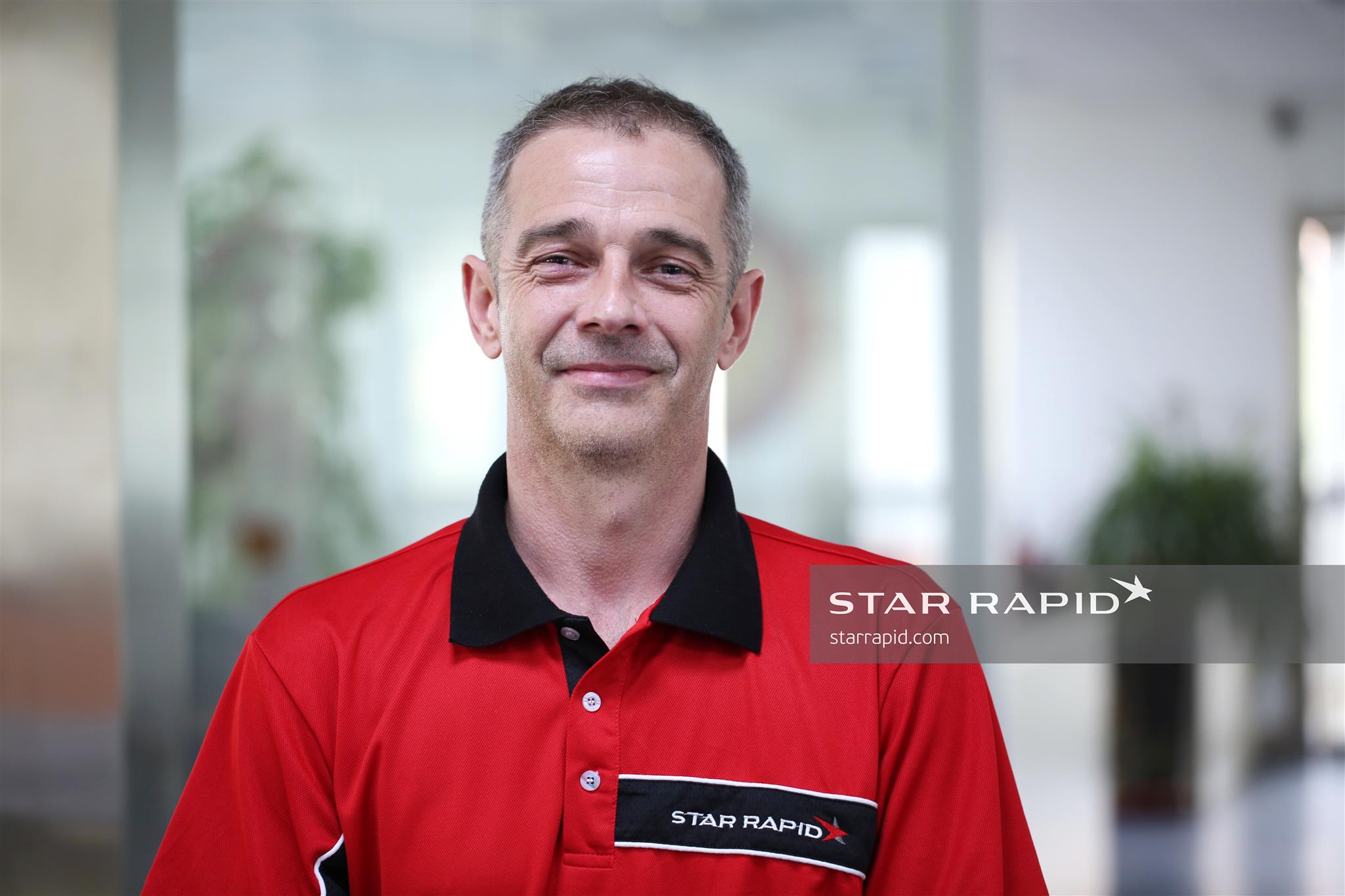 Learn more about David
I am of Scottish origin and was educated in the United Kingdom, receiving my B.A. in Business Studies. I first started traveling to China in 2003 and have lived here full-time since 2015.
My core disciplines are quality assurance, supply chain management and operations management. In my professional life I've worked at a number of multinational high-technology firms including Flex and McLaren. I've gained experience in various manufacturing specialties including computer servers, printed circuit boards and automotive components.
As COO at Star my role will be to implement best-in-class management practices to our day-to-day manufacturing operations. Success for me is increasing our efficiency, improving our on-time delivery performance and ultimately delivering greater profitability for our continued long-term financial health. I look forward to the challenges and rewards that lie ahead for all of us at Star. Oh, and by the way, call me "Deed".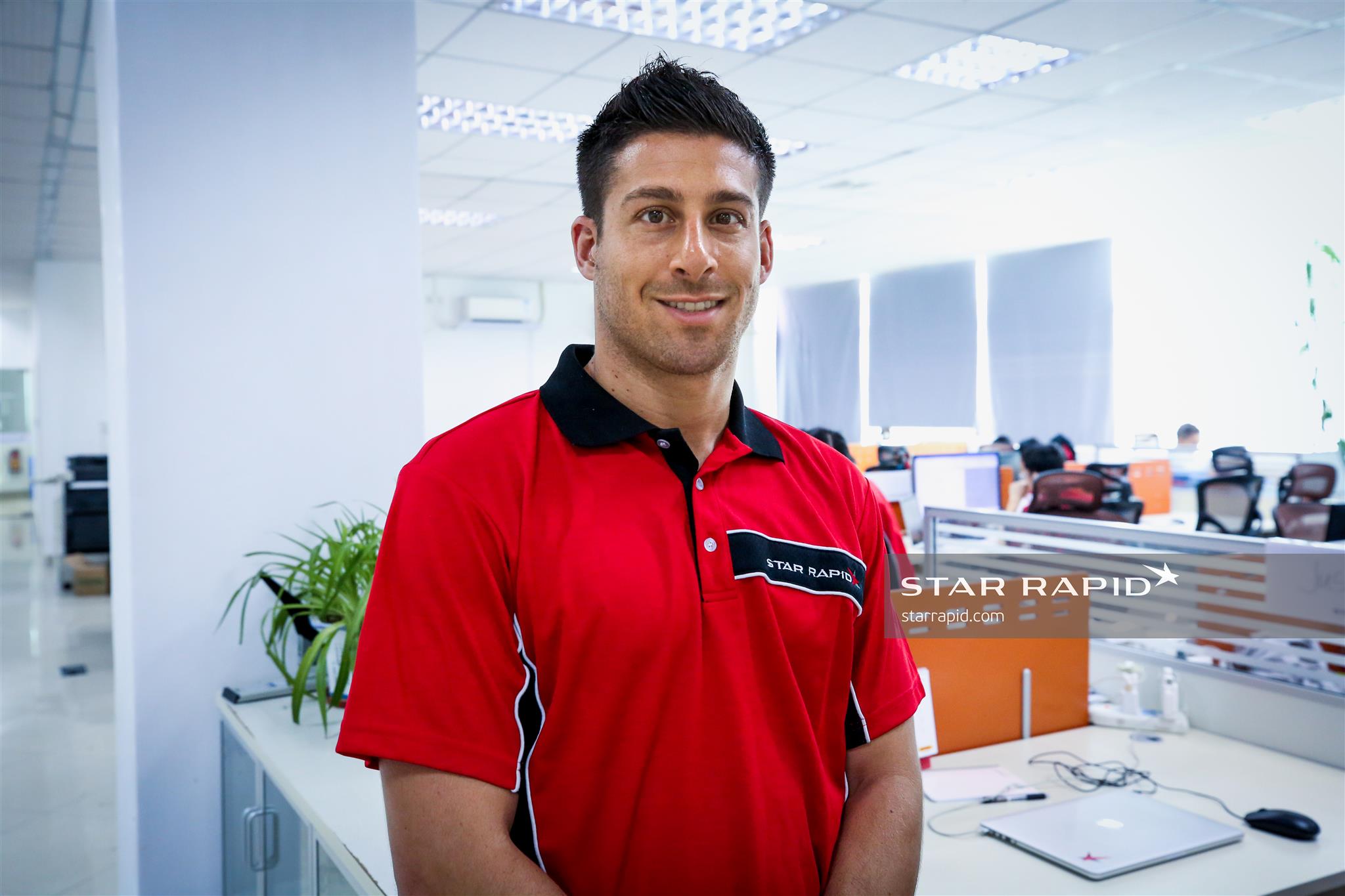 Learn more about Zak
Zak was born in New York. He grew up in suburban Long Island 45 miles outside of New York City where the majority of his family still resides.
Zak then moved to Boston, MA to attend Northeastern University where he studied Mechanical Engineering and Technological Entrepreneurship. While at Northeastern University Zak participated in the cooperative education system where he was involved in Research and Development for high performance alloy materials, Manufacturing for LED lighting, and Process Engineering for lithium ion batteries. In addition to the cooperative education program, Zak was an Advanced Concepts Engineer within the commercial aerospace industry. He also started, operated, and grew an asphalt resurfacing company with an innovative go-to-market Google Maps based strategy.
After college, Zak moved to California to pursue his professional and personal passions of technology and an outdoor lifestyle. In his free time you can find him surfing, snowboarding, hiking, bike riding and traveling.
Zak has a passion for using innovation and engineering to help solve the world's most challenging problems; in effect making the world a better place. At Star Rapid, Zak has the opportunity to make the greatest positive impact by helping turn your ideas, concepts, and projects into a reality in an array of different industries. Zak knew Star Rapid was exceptional from the first conversation with the management team because they have built a company culture that always puts quality of the product and care for every employee first.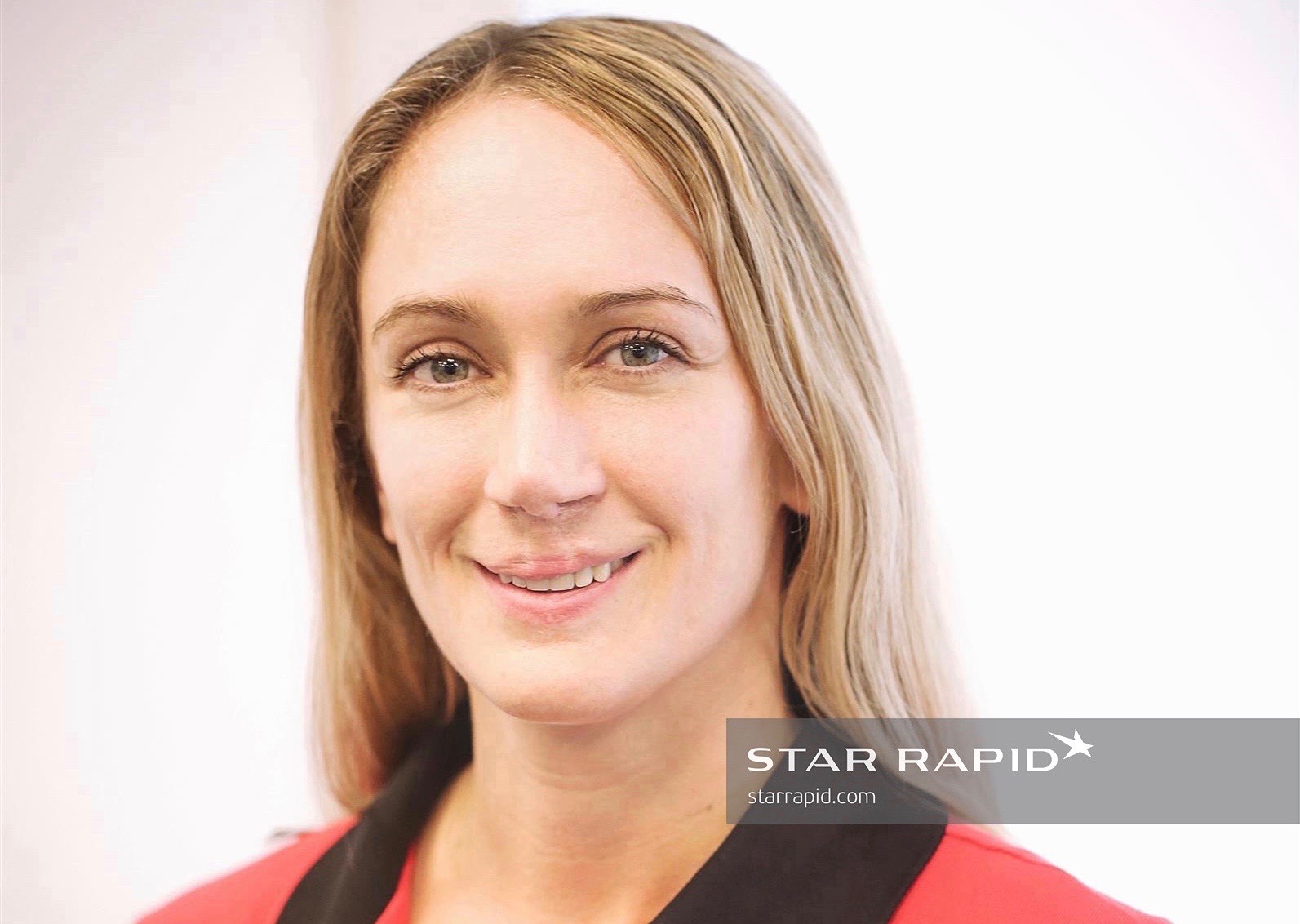 Angela Black
Global Marketing Director
Learn more about Angela
Angela began working at Star Rapid in August 2015 as the Global Marketing Director.
She holds an Bachelors Degree in Social Science, a postgraduate degree in Public Relations and is now undertaking her MBA part-time. She has more than 13 years of experience using her creative marketing skills in a range of countries including Australia, Japan and Tanzania, China and Hong Kong. While in Tanzania, Angela was the marketing manager for a large not for profit school, The School of St Jude. During her time there she used her marketing skills to raise urgently needed funds to provide a free, high-quality education to students while raising awareness of the importance of education in fighting poverty.
She brings that same professionalism and drive for excellence to the team at Star Rapid.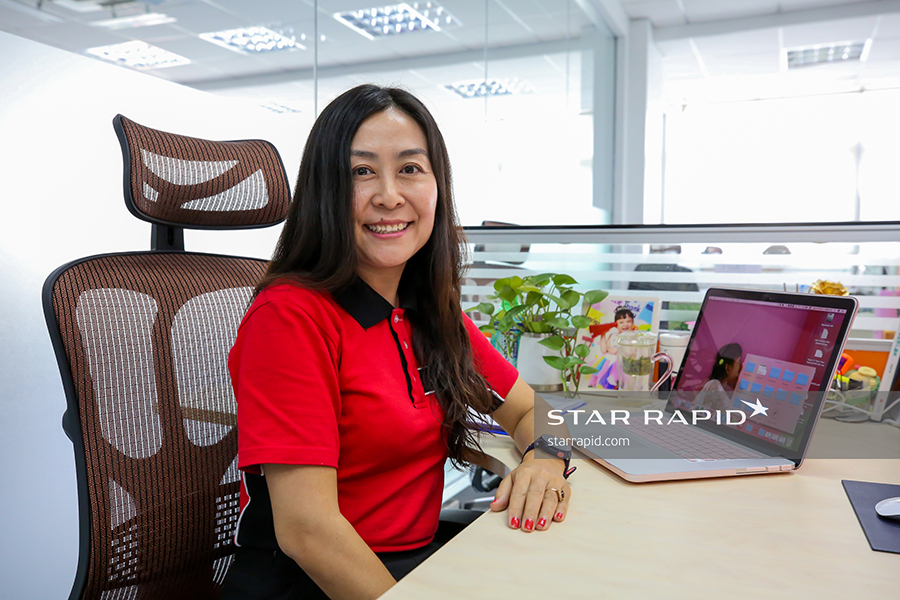 Learn more about Elaine
Elaine Du joined Star Rapid in July 2018 as the new Finance Director reporting directly to Hunter. Elaine is from Shaanxi Province and studied International Accounting at Jilin University of Finance and Economics. She relocated to Zhuhai in 2002 and received her MBA from Jinan University in 2016.
She has a wealth of experience working in foreign-owned enterprises helping to control budgets, reduce costing and streamline financial operations. We know that she will be able to bring these same skills to Star.
In her spare time she goes to the gym and stays in shape with a private trainer. Elaine says, "Keeping fit has many benefits, but to me it's more about reducing stress."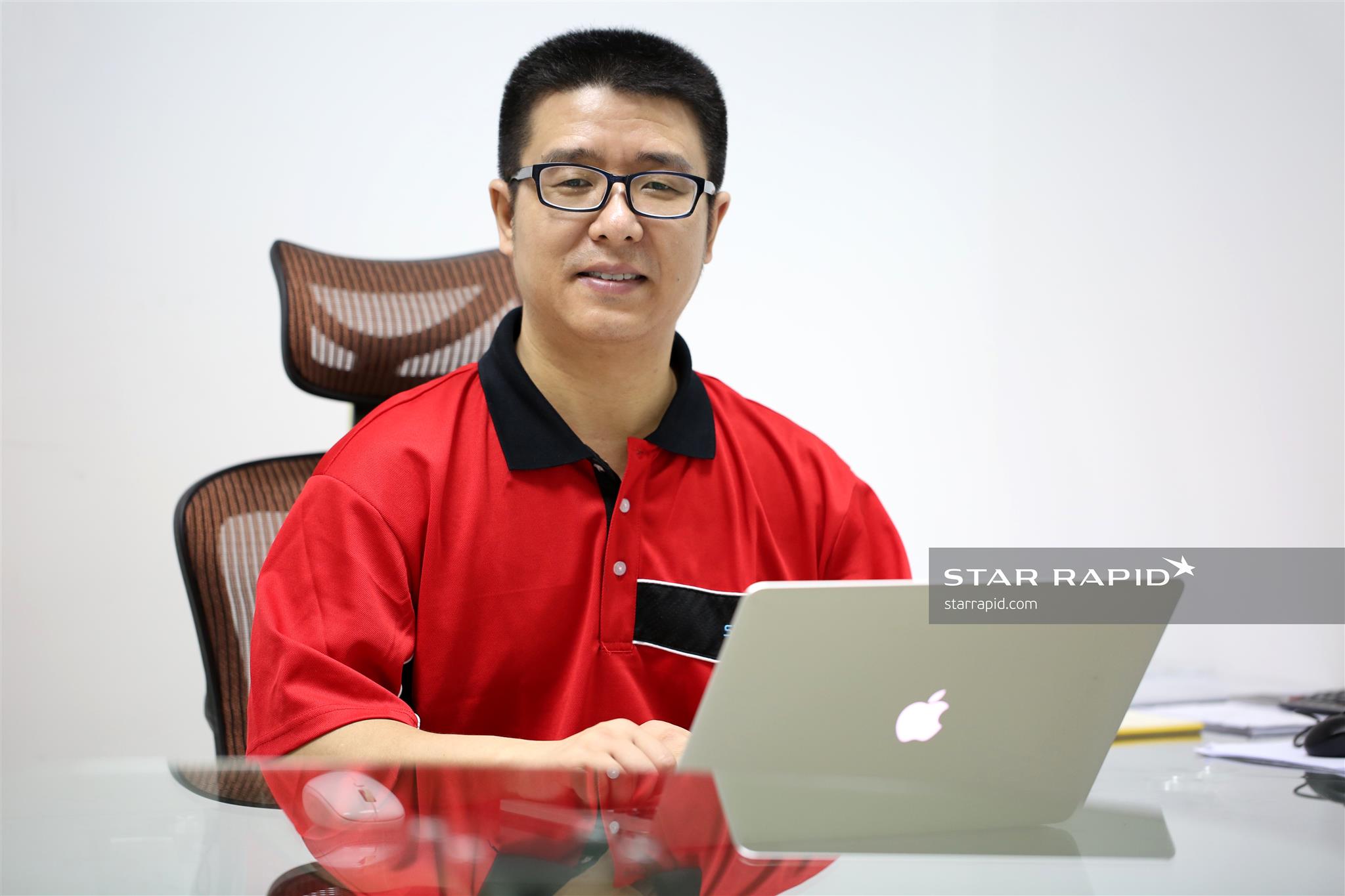 Learn more about David
David started his journey at Star Rapid in March of 2017. Prior to joining Star he served a range of multinational companies across various industries. David has played a critical role in facilitating business growth through initiating HR projects and programs to engage and retain talent. He also has substantial experience in developing the capabilities of organizations.
David holds a Masters degree from the University of Wales, UK, and has spent the last few years improving his skills and knowledge through participating in several cutting-edge HR workshops.
"Working for Star Rapid is a really exciting opportunity and we have a lot of exciting possibilities ahead of us. Let us work together to make a difference", David said.