Meet our Global Team
With team members located in the US, Canada, UK, Europe and Asia, you will have in-region support with a vast amount of knowledge and skills ready to support your project. See who your representative is in this interactive map.
Meet our Leadership Team
At Star, we have an international management team from all over the world that speak many languages. This global expertise allows us to provide a great service to customers all over the world.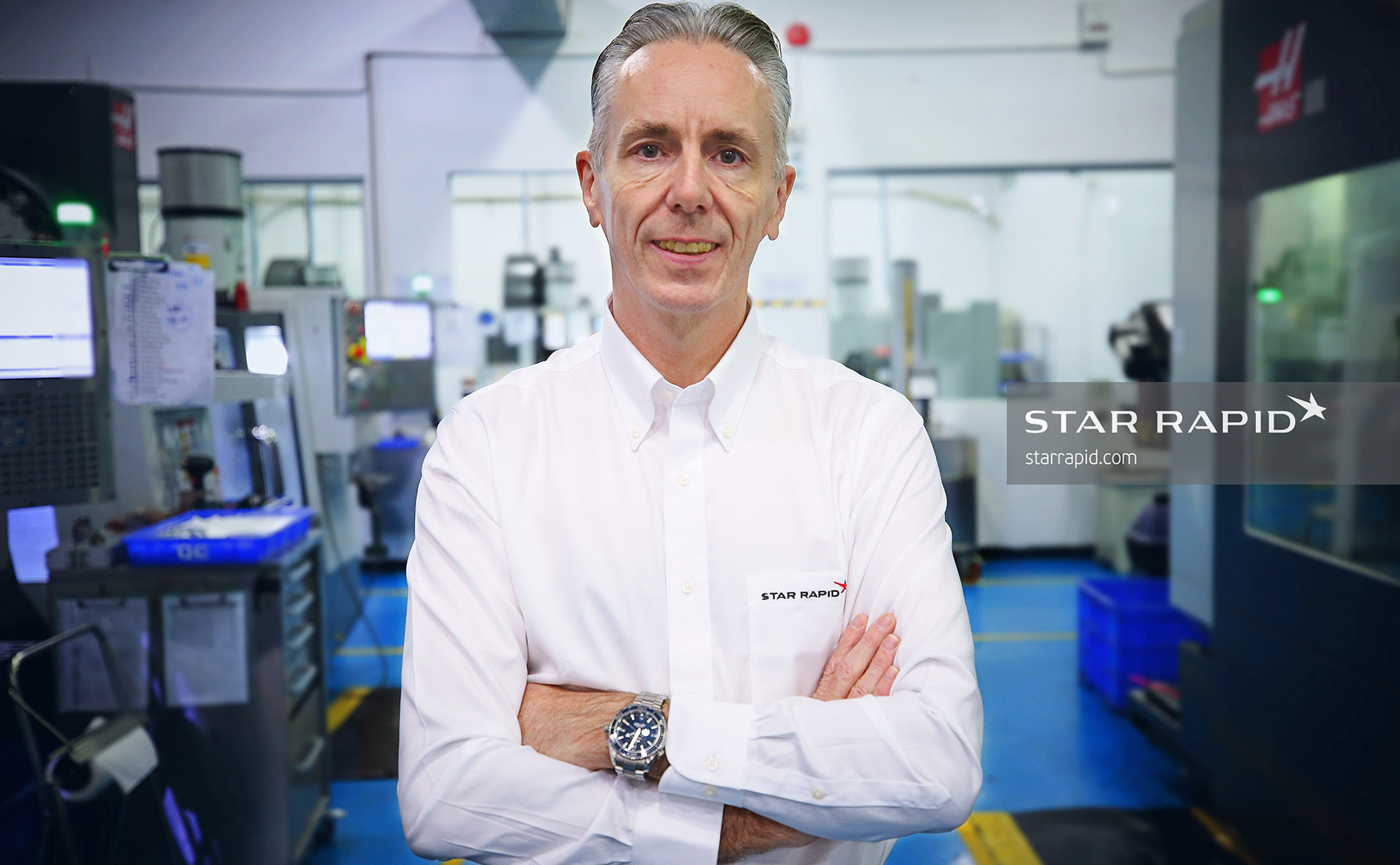 Learn more about Gordon
Gordon Styles started out his career in 1983, at the age of 18, as a machining apprentice at his Father's ten person precision engineering company. By 21, after the death of his Father, Gordon became owner and Managing Director. After years of struggling in an economically backward and industrially declining area, Gordon discovered 3D printing and soon became a national fast-growth high-tech success story as STYLES Rapid Prototyping Limited.
In 2000, the renamed 73-person STYLES Rapid Product Development Limited was sold to Japanese rapid prototyper ARRK. Gordon then went on to found another more traditional engineering company investing most of the proceeds from the first company, but sadly it failed within a few years. Disillusioned with the direction that UK industry and politics was taking, and fearing a huge recession, Gordon decided to try his luck in China.
Founded as a 3D printing and CNC machining company in Hong Kong in 2005, and later in 2007 in Zhongshan China; Star Rapid has grown organically from a one-person trading company to a 300-person manufacturing company. Having appointed a full management board, Gordon works as President and CEO of the company.
The goal now is to transform Star Rapid into a global example of excellence in Lean Manufacturing and Industry 4.0.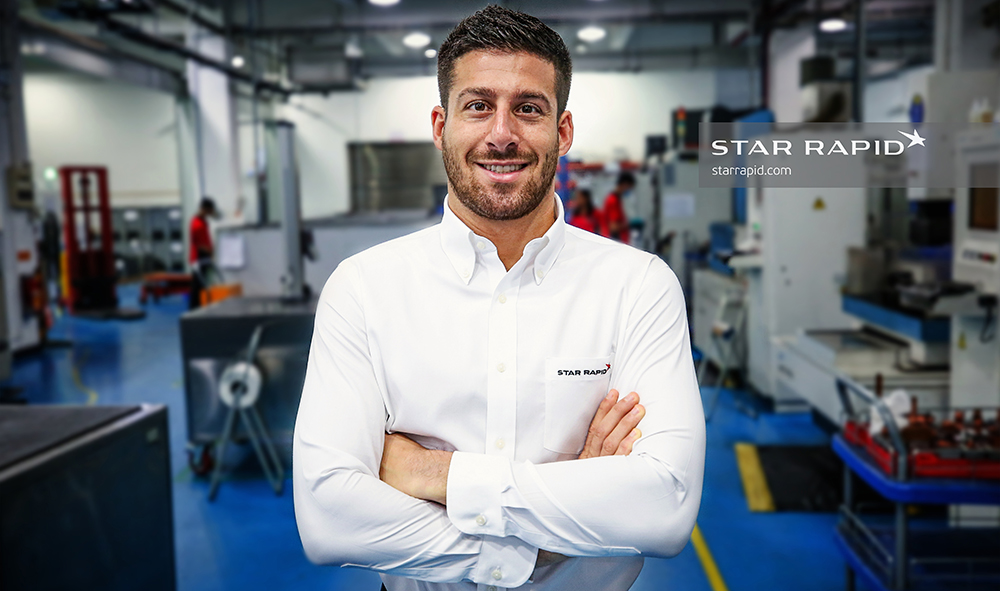 Learn more about Zak
Zak Smith is the Global Sales Director for Star Rapid, leading a global team of engineers in Asia, Australia, Canada, Europe, and the US. Together they turn innovative ideas, concepts, and projects into reality in an array of industries such as medical, automotive, aerospace, industrial, and IOT. Star Rapid's team of in-region engineers collaborate directly with other engineering and product development companies to deliver prototypes and production parts of the highest quality, on time and at an extremely competitive price. Prior to Star Rapid, Zak was an Advanced Concepts Engineer designing next-generation seat shells at Zodiac Aerospace, a Process Engineer designing lithium ion batteries at A123 Systems, Manufacturing Engineer at Philips Color Kinetics, and a Mechanical Engineer nano-plating high strength and corrosive resistant alloys at Xtalic Corporation. He currently is the Chapter Chair for YPO Next Generation of San Francisco and earned his B.S. in Mechanical Engineering with a minor in Technological Entrepreneurship from Northeastern University.
Angela Black
Global Marketing Director
Learn more about Angela
Angela began working at Star Rapid in August 2015 as the Global Marketing Director.
She holds an Bachelors Degree in Social Science, a postgraduate degree in Public Relations and is now undertaking her MBA part-time. She has more than 13 years of experience using her creative marketing skills in a range of countries including Australia, Japan and Tanzania, China and Hong Kong. While in Tanzania, Angela was the marketing manager for a large not for profit school, The School of St Jude. During her time there she used her marketing skills to raise urgently needed funds to provide a free, high-quality education to students while raising awareness of the importance of education in fighting poverty.
She brings that same professionalism and drive for excellence to the team at Star Rapid.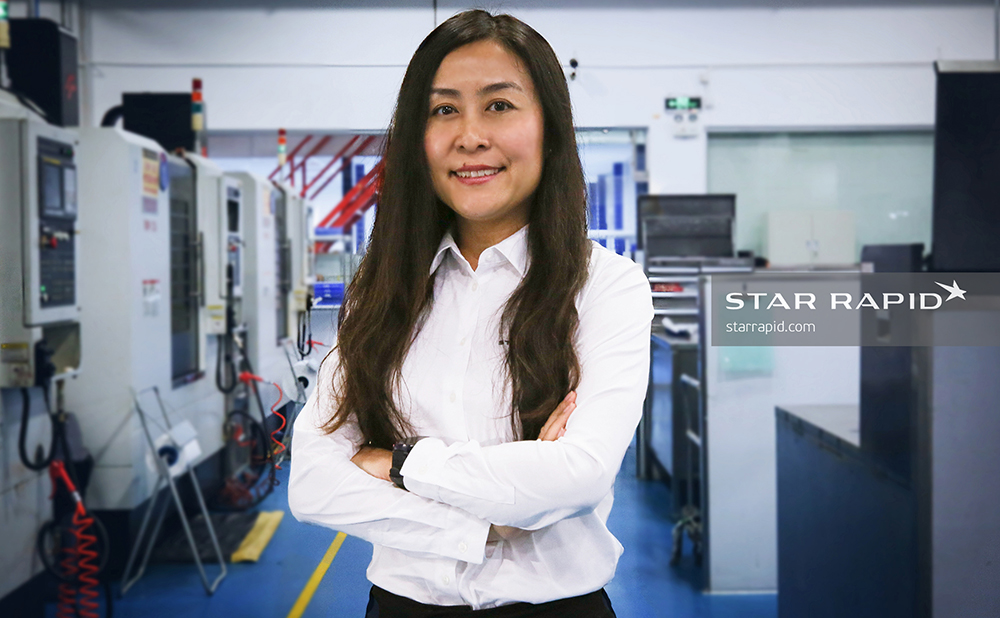 Learn more about Elaine
Elaine Du joined Star Rapid in July 2018 as the HR & Finance Director. Elaine is from Shaanxi Province and studied International Accounting at Jilin University of Finance and Economics. She relocated to Zhuhai in 2002 and received her MBA from Jinan University in 2016.
She has a wealth of experience working in foreign-owned enterprises helping to control budgets, reduce costing and streamline financial operations. We know that she will be able to bring these same skills to Star.
In her spare time she goes to the gym and stays in shape with a private trainer. Elaine says, "Keeping fit has many benefits, but to me it's more about reducing stress."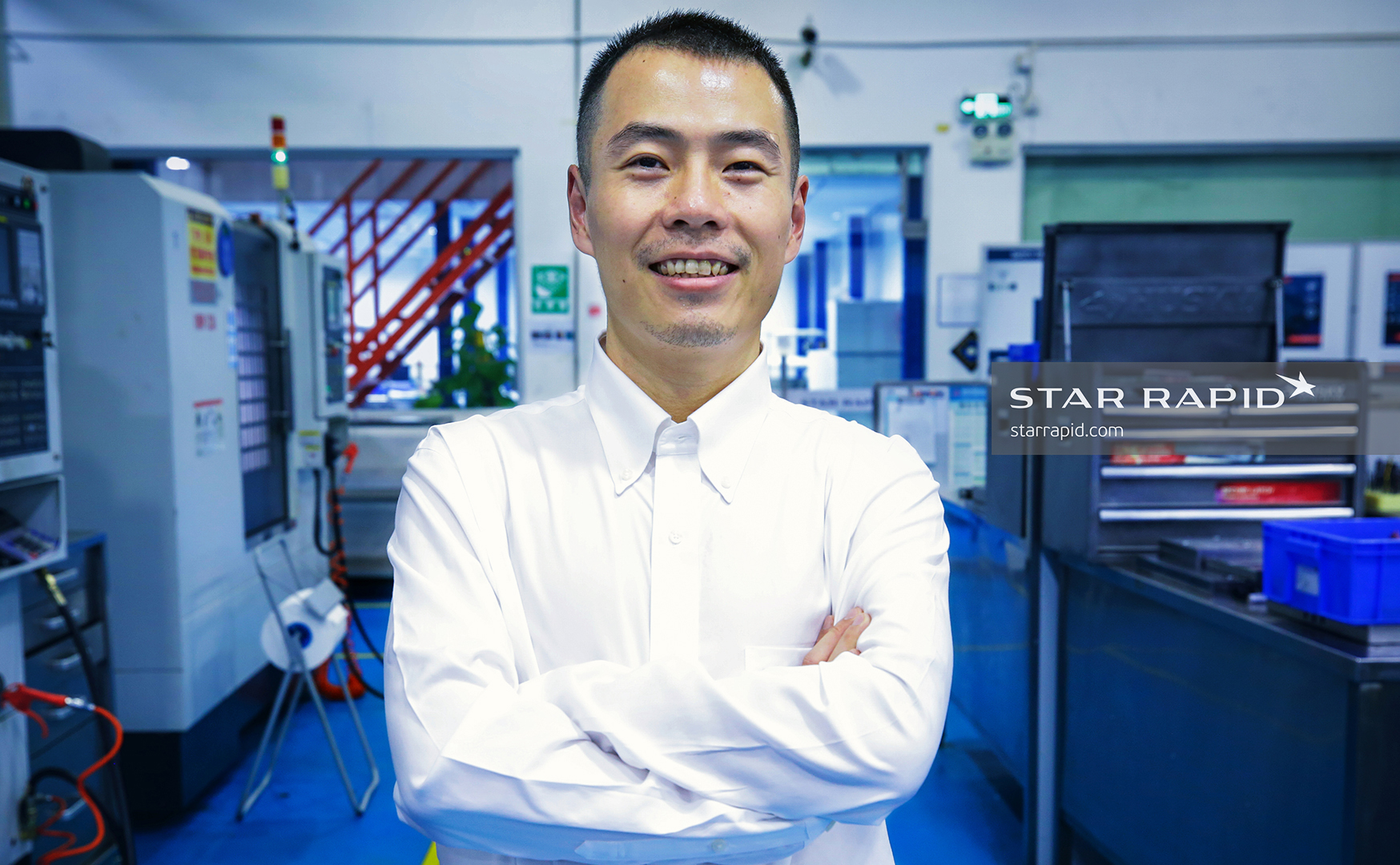 Learn more about Brian
Mr. Brian Zhou is Star's new IT Manager. Brian studied Computer Science at Jiangxi Normal University and received his MBA from the Shanghai University of Finance & Economics. He has worked for many international companies including Sherwin-Williams and Valspar for many years before coming to Zhongshan to join us.
Brian brings with him a wealth of experience in software development, smart factory solutions, Oracle project management and ERP systems implementation. These skills will help Star to achieve our goals for smart, lean and integrated manufacturing. In his spare time, Brian is also keen on badminton and reading.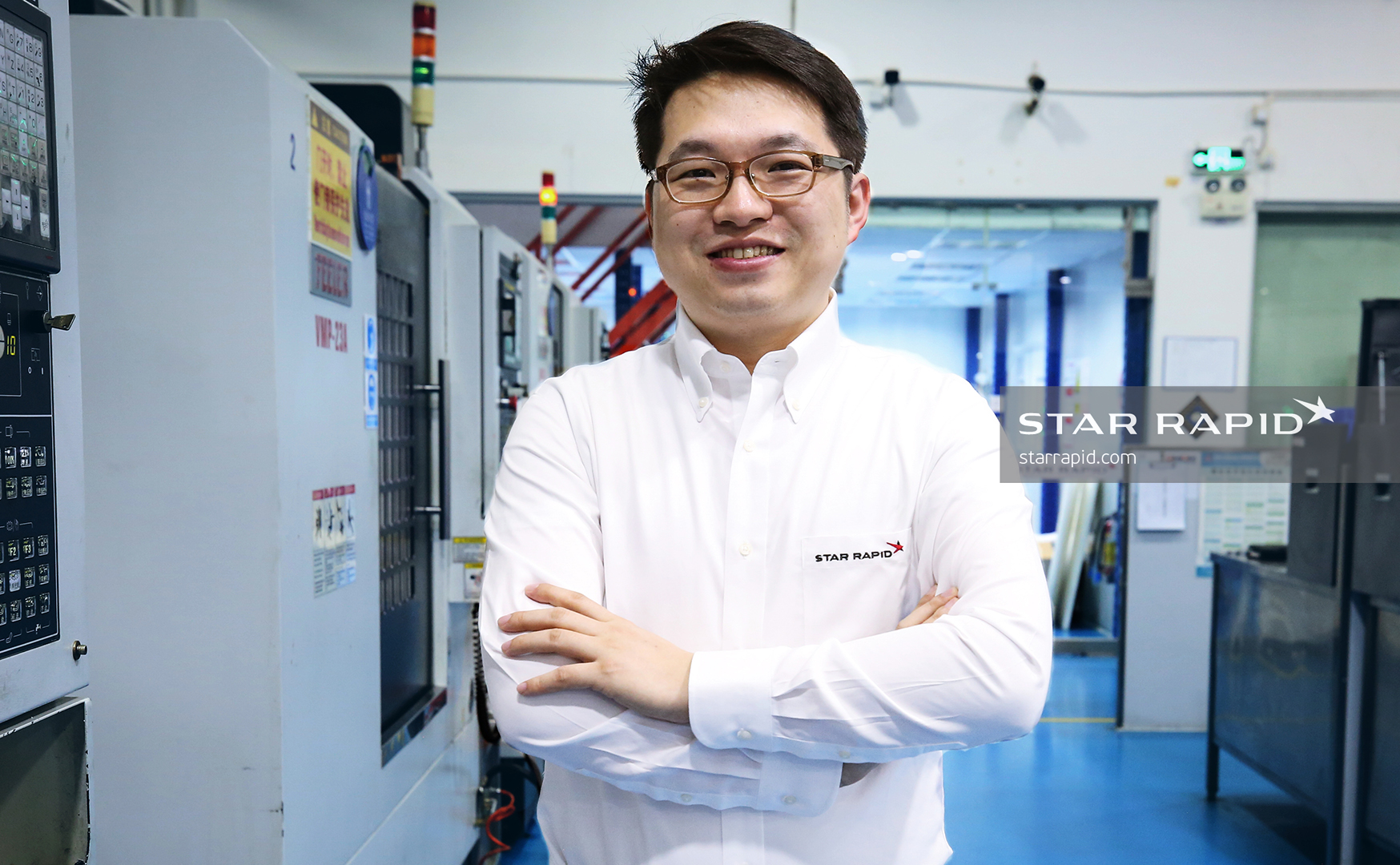 Learn more about Jacky
Mr. Jacky Zhu is the Operations Director at Star Rapid. Jacky studied Computer Information Management at Soochow University in Jiangsu, and received his MBA from the City University of Macau. He has worked for many multinational companies including AMD, Datacolor, Philips, Ammeraal Beltech and Domino UK before joining Star Rapid.
Jacky has diverse experience in supply chain management, lean manufacturing, project management and ERP systems implementation. He will use these skills to help Star achieve its goals for zero delivery time and Industry 4.0. In his spare time Jacky likes football, badminton and traveling.