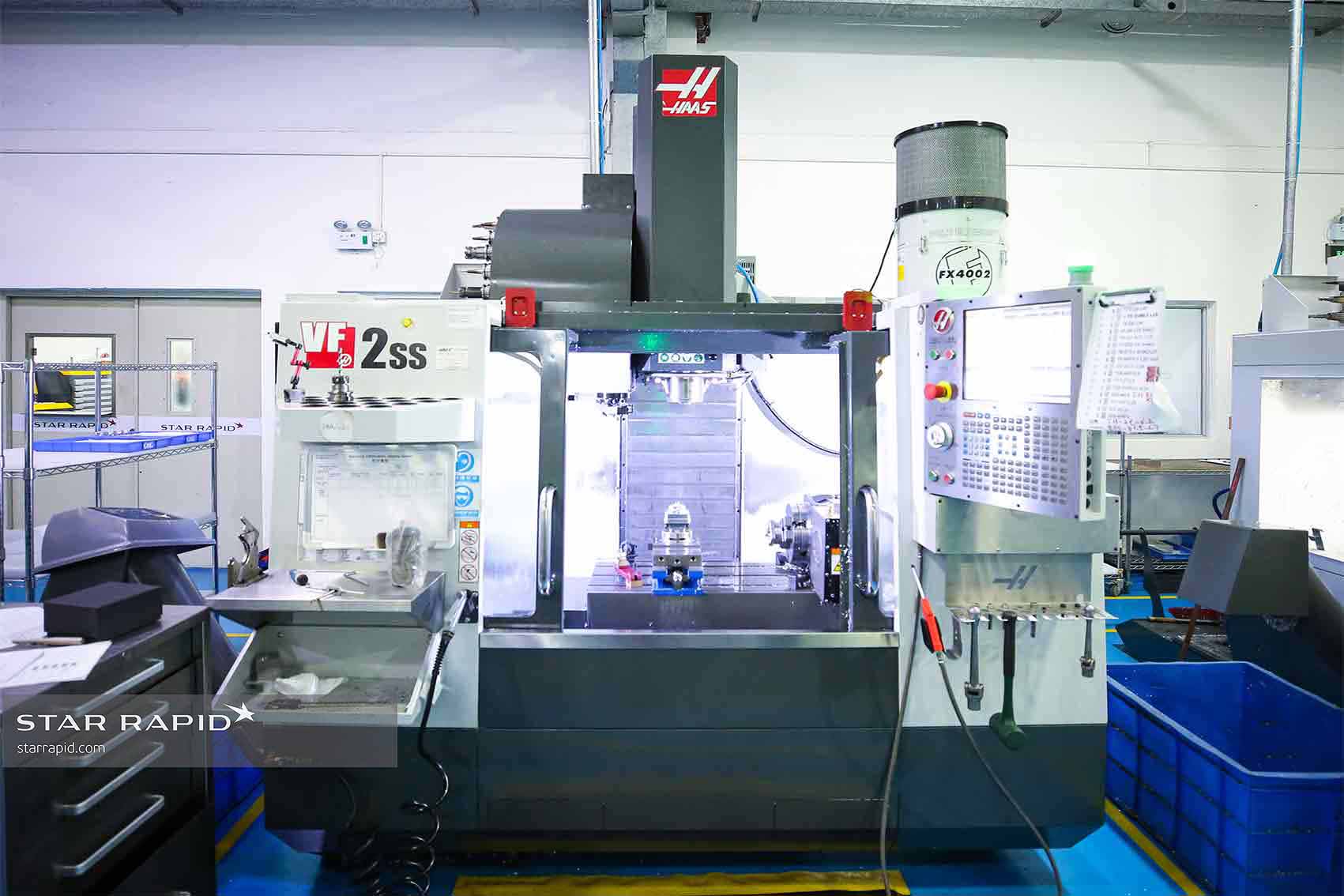 At Star Rapid we make rapid prototypes, low-volume production parts and custom tools at our manufacturing facility in China. Many of these projects rely on the use of CNC milling.
CNC milling is one of the foundations of modern machining. Star has invested in dozens of imported multi-axis CNC mills and lathes that allow us to quickly and accurately make finished parts from your 3D CAD files. And we do so in multiple materials and surface finishes.
Material Options for CNC Milling
We've helped thousands of clients realize their product development goals using a wide variety of raw materials, all of which we test and verify in our incoming inspection department. Our common materials include mild and stainless steels, aluminum, plastic, titanium, brass, magnesium and copper.
What are CNC Milled Parts Used For?
Due to the variety of materials and purposes, our CNC milled parts can be found in diverse applications. Customers rely on Star Rapid to help them make highly specialized parts for medical devices, aerospace, consumer electronics, automotive, agriculture, heavy industry and many more.
Why You Should Select Star Rapid
Not only do we have advanced equipment, but we exclusively use German cutting tools from Guhring, with sophisticated thin-film coatings that enhance tool life, accuracy, cutting speed and surface quality.
We employ skilled operators and a team of international managers and toolmakers with many decades of experience working with some of the world's largest high-tech companies.
Our factory is run according to lean / kaizen principles for maximum efficiency and cost-savings, with ISO and BS-OHSAS certifications to control quality while protecting health, safety and the environment.
Get Your CNC Milling Project Started Today
Upon acceptance of your order, a customer service engineers will check your design for manufacturability to ensure that the part can be made to your expectations and budget requirements.