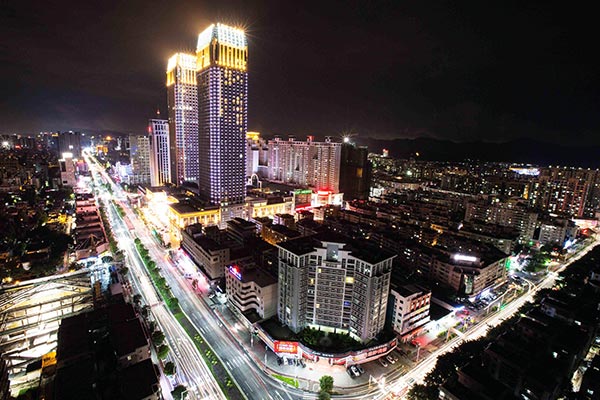 China is a great choice for product developers searching for new manufacturing suppliers. Along with its modern infrastructure, the Chinese industrial sector enjoys high levels of government support and there are factories able to produce almost any product you can imagine.
However, not all suppliers are the same. It's essential to find the right one to achieve the best results in your product development journey. In our experience, here are the four key areas you should concentrate on and verify to achieve the best results when manufacturing in China. 

1. Minimum Order Quantities
Most manufacturers in China have minimum order quantity requirements, and those volumes can represent a substantial initial investment. This is because the majority of Chinese factories are set up for high-volume mass production.
But if you're developing a prototype for a new product introduction, it's likely that you will need a supplier who is prepared to work with small initial volumes. Star Rapid has no minimum order or minimum value requirements. This is rare in manufacturing, but it helps us to provide rapid prototyping solutions for customers who need the greatest amount of flexibility when bringing new products to market quickly.
2. Management System
The secret to finding a qualified supplier does not lie only in the kind of equipment or machinery they use, but also through careful process control, lean management techniques and full transparency through the whole process.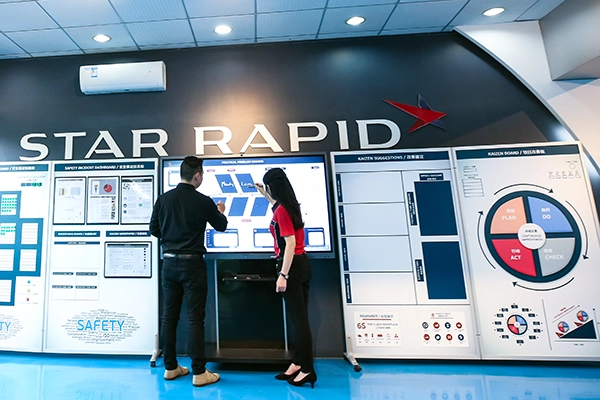 You must be prepared to visit a new supplier in person, and to bring an interpreter with you if necessary. We strongly recommend you have a checklist and a strategy. Ask for references and check all of their quality certifications online.
Star Rapid offers complete transparency at our facilities in China where visitors can see for themselves our expertise in CNC machining, plastic injection molding, rapid toolmaking and more. We also continuously invest in producing online written content and a growing video library that showcases our facilities and capabilities in detail.
3. Communication
Communication is critical to ensure your product comes out exactly as you intend. Unless you have some experience in China, you may face misunderstandings due to translation errors, mistaken assumptions and cultural differences.
We recommend that you make your communication requirements explicitly clear from the start. Missing, incomplete or late-arriving information between the manufacturer and the supplier is the cause of most preventable manufacturing problems. Conduct important business in writing, and use CAD files or other engineering documentation as the basis for all manufacturing.
Communication issues are not a problem at Star Rapid. We have an international team of managers and in-region sales people who work directly with you, while all of our local account managers are multilingual with many years of experience providing manufacturing solutions for some of the world's largest hi-tech businesses.
4. Material Verification
Probably the area of greatest concern when making a product in China is verifying the authenticity of the raw material being used. Even reputable suppliers exercising due diligence can still have difficulty confirming the exact mechanical and chemical properties of all raw materials.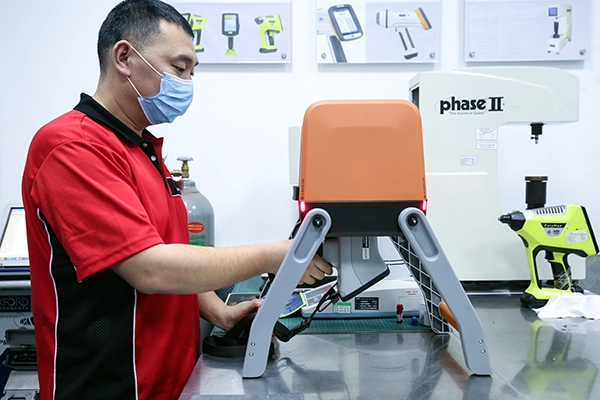 To avoid potentially counterfeit or substandard materials affecting your products, ensure your supplier has a robust testing and verification protocol. Check their equipment, methodology and record keeping. Insist on a complete paper trail and traceable bar codes or serial numbers where applicable. It's even a good idea to ask your supplier to make a video record of material testing if there is any doubt.
For our customer's peace of mind, Star Rapid has one of the most modern and best-equipped materials inspection and testing departments in our industry. We offer full test records and physical samples to give you complete assurance about all the materials we use to make your products. We are also ISO 9001, QS14001 and BS-OHSAS 18001 compliant. Learn more when you upload your CAD files for a free quotation today.