Finger Vein Reader Case Study
Job Specification:
Project: Finger Vein Reader
Processes Involved: Vacuum Casting, CNC Machining, Sheet Metal, Silk Screening, Vapor Polishing, Painting, Engraving
Materials: UP4280 (similar to ABS),  UPX8400 (similar to rubber), PX522HT (UV stable), Polycarbonate
Units: 15 units
Project Details:
Star was tasked with making a functional and realistic prototype for a door opening device that uses finger vein biometrics. The Canadian company provided us the specifications, including a list of preferred materials. After consideration, we recommended alternate materials that were equally functional but which provided better solutions for certain manufacturing difficulties.
How The Parts Were Made:
The main part of the housing was made using a combination of CNC machining and vacuum casting. The cast parts in turn used two different polyurethane materials. One was UP4280, a type of polyurethane with mechanical properties similar to ABS plastic. The other type was UPX8400, which is similar to a rubber elastomer. Colors were cast-in, and the fine surface details and texture were picked up directly from the mold – a technique that is not often applied in typical Chinese factories. Some additional hand painting was done to the light silver accented parts.
The pads for the finger scanners needed to be transparent plastic, and at first PMMA was considered. However, this would have entailed painstaking hand sanding of very small parts. Instead, Star suggested the use of polycarbonate (PC), which was later vapor polished under tightly controlled conditions to make perfectly clear plastic panes.
The keypads were vacuum cast in blue tinted PX522HT UV stable PU resin and then painted. After painting, the letters were laser engraved into the surface allowing light to pass through. This approach is similar to production key manufacture.
Read about other projects we've worked on or, if you're ready to get started on your latest project, contact us for a free project review.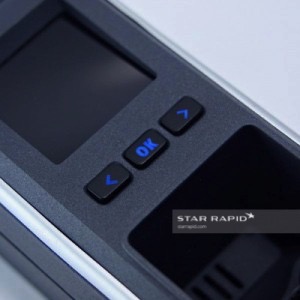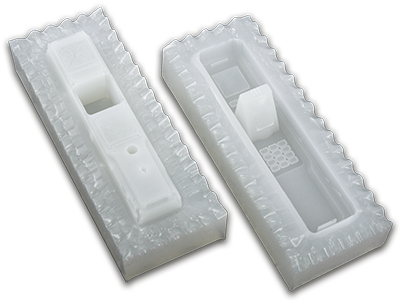 The scope of Star's service is such that we are able to go back with a proposal of more suitable materials for certain elements of the design. This level of technical expertise is very hard to find in Asia.