Production Tooling For Manufacturing
More than great parts, a great partnership!
Get your free design for manufacturing review today.
Production Tooling In Manufacturing
Star Rapid is proud to offer the finest tool making and high-volume production services to support your most ambitious plastic injection molding projects. Our meticulous process control and positive material identification help ensure that millions of complex parts and assemblies can be made with consistent cycle times and the lowest possible cost per piece. We're independently certified to ISO 9001, 14001, 13485, and 45001 standards to ensure a complete peace of mind.
What is Production Tooling in Manufacturing?
PProduction tooling refers to plastic injection molding tools and dies that are built to withstand the rigorous demands of mass production while maintaining tight dimensional tolerances on every finished part.
To do this successfully, tooling manufacturers must bring together the finest raw materials, advanced MoldFlow software, sophisticated tool design, and precision machining in order to build a production tool that can be cycled millions of times without degrading. Not every manufacturer is able to provide this level of experience or attention to detail.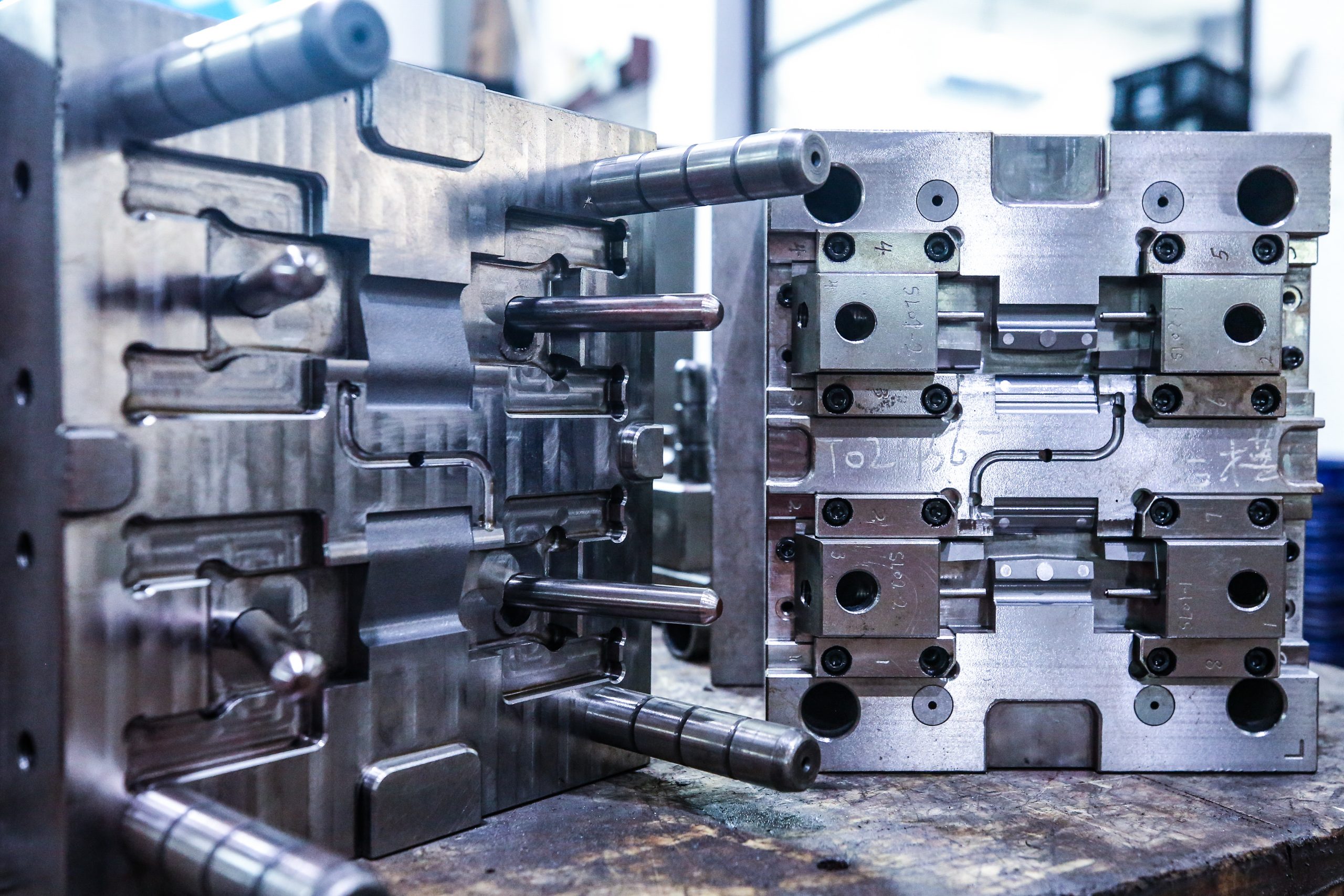 Everything You Need to Know About Production Tooling for Plastic Injection
Inside this free eBook, you'll find valuable information on: why reliable and long-lasting tools are crucial for plastic injection molding, how to do an effective cost/benefit analysis for your project, and how to decide which type of tooling is best for your project. Download the eBook today!
Why Choose Star Rapid for Production Tooling Manufacturing
Star Rapid stands apart from the competition by offering a higher level of personalized support for discerning product design professionals working in advanced industries. We're also product designers, engineers, and manufacturing specialists who share your passion for excellence in workmanship. Here is why to consider Star Rapid as your strategic product development partner.
Clear Communication
You will benefit from having experienced international managers and multilingual sales engineers around the world ensuring that your requirements for advanced high-volume production mold tools and finished parts are fully understood and effectively communicated throughout the organization.
Positive Material Identification 
Positive material identification is guaranteed using scientific test equipment. You get full material traceability so you can meet your critical product certification and licensing requirements.
Professional Expertise
Star Rapid has many years of experience working with Fortune 500 companies, and we speak the languages of engineering and precision manufacturing. We're proud to make complex production mold tools for advanced automotive, aerospace, and medical applications.
Comprehensive Services
We offer a full suite of additional services to complete your project to the highest specifications. These include CNC milling and turning, aluminum extrusion, metal stamping, EDM machining, painting, plating, laser etching, light assembly, and more.
Star Rapid took the utmost care to create our tooling and consulted with use every step of the way.
The Fundamentals of Good Tool Design
Tool design is probably the single most important factor affecting the quality of your production mold tools, and of course the quality of the parts that they make. A good design is one that allows the cavities to be filled completely in the minimum amount of time, while maintaining stable and repeatable dimensional tolerances for all the features of the part.
Achieving this level of stability over long production runs requires very careful design and manufacture of the mold's cooling channels. This helps the mold tool to withstand the thermal stress of thousands or even millions of heating and cooling cycles.
Read more about good tool design tips here.
Free Design For Manufacturing Review
To save time and improve your product designs, speak with one of our experts today.
Production Tooling Materials
There are many types of hardened and semi-hardened tool steels to choose from, including P20, NAK80, H13, and S136. They differ in the degree of corrosion resistance, toughness, thermal efficiency, and the ability to take a high polish. 
That's why the choice of tool material that's best suited for your project depends on your intended production volume, the surface finish of the part, the type of resin that's being injected and the complexity of the tool design.
As with all tooling design decisions, we advise consulting with your manufacturing partner in advance to clearly understand your options.
Tooling Costs
It's not possible to predict tooling costs in advance for any project. There are simply too many variables to consider. However, we can identify the main cost drivers:
Design complexity
Number of cavities
Mold tool steel
Surface treatment of the mold (polishing, plating, vapor deposition, etc.)
Hot tip runner system
Sophisticated production tools can be a significant initial investment, but for high-volume production the important question is cycle times and cost-per-piece. If the tool is made correctly, then it can be cycled more quickly and last much longer, which saves money in the long run. That's why we advise our clients not to worry about tool cost, but rather about tool quality and tool longevity.
When does it make sense to invest in family tools?
Family tools are the ideal solution for making a set of mismatched parts in a single cycle using a tool with multiple cavities. We do this whenever a group of parts must have the same color so they can later be assembled into a finished product with a perfect match between all the pieces.
Why is it a good idea to use automated inserts rather than hand-loading?
Automated inserts cost more to design and build into the tool, but they have the advantage of providing consistent cycle times compared to a human operator. Generally speaking, it makes sense to consider automated inserts when the volume is 100K pieces or more.
Does overmolding work on every type of plastic substrate?
There are some substrates that don't form a good bond with every elastomer. That's why it's important to work with the manufacturer to help find custom solutions for your particular application.
How long does it take to make production tooling?
Depending on complexity, after the CAD drawings are confirmed it can take several weeks to machine and heat treat production tooling, although every job will vary.
What is the difference between production and bridge tooling?
Bridge tooling is used to fill the production gap, between a handful of parts made with prototype tools on one side and millions of parts made with full production tools on the other. As such, bridge tooling typically will use less durable tool steel, will often forego automated sliders or hot runner systems, and will not use a secondary coating such as chrome plating or PVD.
Free Production Tooling Quotation
When you upload your CAD files for a production tooling quotation you will receive more than a fast and accurate price and project lead time. At your request, Star Rapid will also perform a comprehensive Design for Manufacturing review. 
Our engineering team will analyze all aspects of your drawings and identify any areas that should be modified in order to improve product quality and tool performance while minimizing cycle times. 
No one else in the industry offers this level of support – with absolutely no cost or obligation to you. Your customer support partner will contact you directly about your production tooling quote to ensure you've received and understand all aspects of your quotation and to answer any questions you may have about your options.