How can you be sure that you've found a manufacturing partner that you can trust? How do you know they will exercise industry best practices, maintain the highest levels of professionalism and protect your confidential information?
These are important questions to ask yourself when sourcing a new supplier, especially with today's complex global supply chains. Here are the top four management systems that demonstrate a supplier's commitment to excellence, responsibility and continuous improvement.
1. Quality Management System
ISO9001:2015 is one of the world's foremost quality management systems that businesses can use across their organization. Star Rapid is fully certified by TÜV and we implement the procedures of our quality system every day when making the best rapid prototyping and rapid tooling parts in China.
The ISO 9001:2015 quality management system leaves it to every company to decide for themselves what their quality priorities are and how to achieve them.
How do we do this at Star Rapid? We use a variety of tools that help us listen to our customers, understand their needs and apply what we've learned. They include voice of customer surveys, testimonials, interviews, questionnaires, Google Analytics and regular face-to-face meetings via our Global Sales Team.
All of these insights feed back into our quality system to ensure that we are meeting and exceeding customer expectations.
2. Safety Management System
The BS OHSAS 18001:2007 safety management system is an occupational health and safety guideline first developed in Britain and later adopted worldwide. It establishes an international standard by which the management team analyzes the risk factors in their business and then lays out a strategy for mitigating or eliminating those risks while simultaneously preparing to respond to emergencies.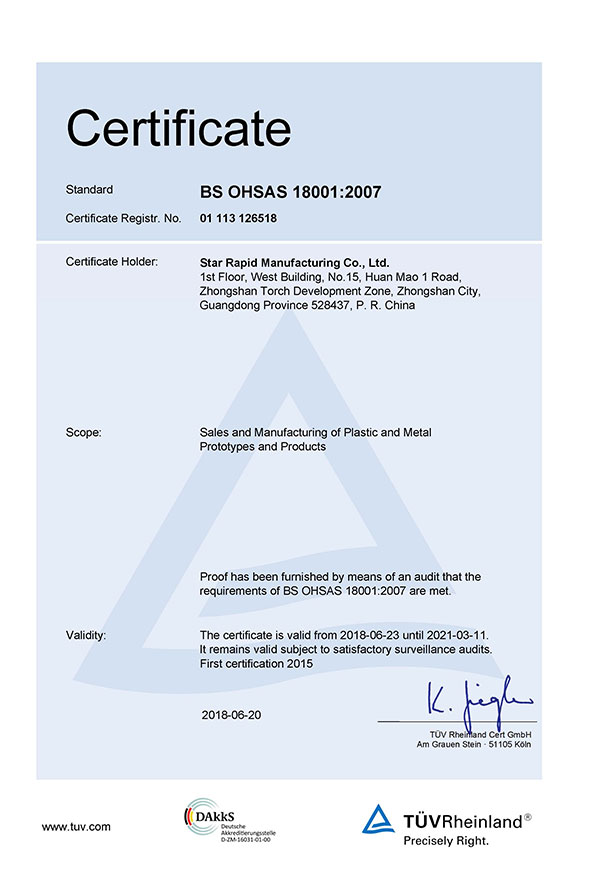 At Star Rapid, we follow the principles of our safety management system first and foremost because it's the right thing to do. Prioritizing the well-being of everyone in the organization is what you should expect from a responsible manufacturing partner. It's also true that eliminating workplace hazards and subsequent downtime helps to improve production efficiency, reduce costs, meet the regulatory requirements essential for your own supply chain management scheme and increase customer confidence.
3. Environmental Risk Management System
Protecting the environment is every bit as important as protecting the safety of the workforce.
Under the guidelines of ISO 14001:2015, we've established an Environmental Management System that follows the discipline of Plan-Do-Check-Act. We implement proactive steps to manage our responsibilities in a way that provides value to humanity. This includes protecting the air, water and soil, reducing waste and recycling raw materials. These actions are constantly monitored and adjusted as we collect more data about what method works best.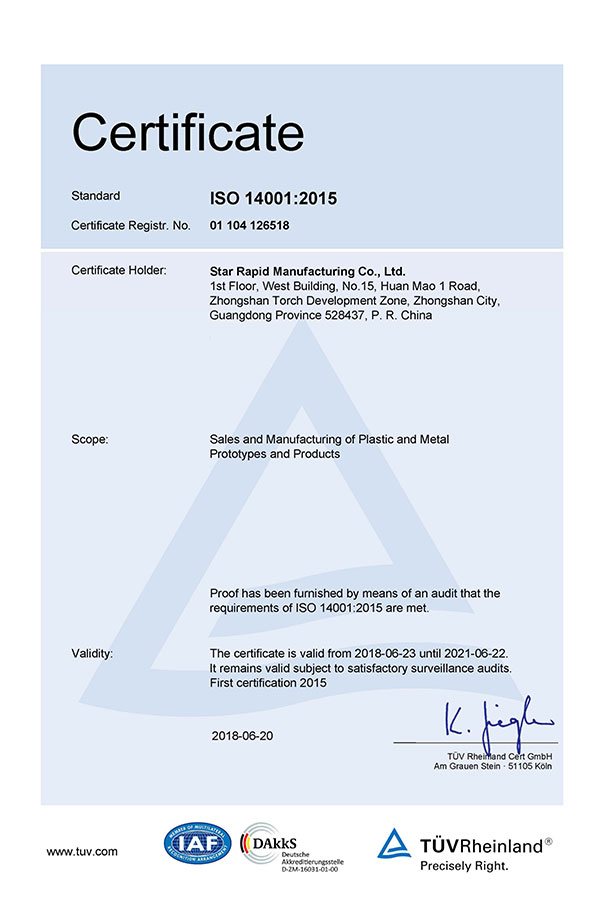 Reducing energy consumption and eliminating waste benefits our community and demonstrates our commitment to being a good global citizen.
4. Lean Management System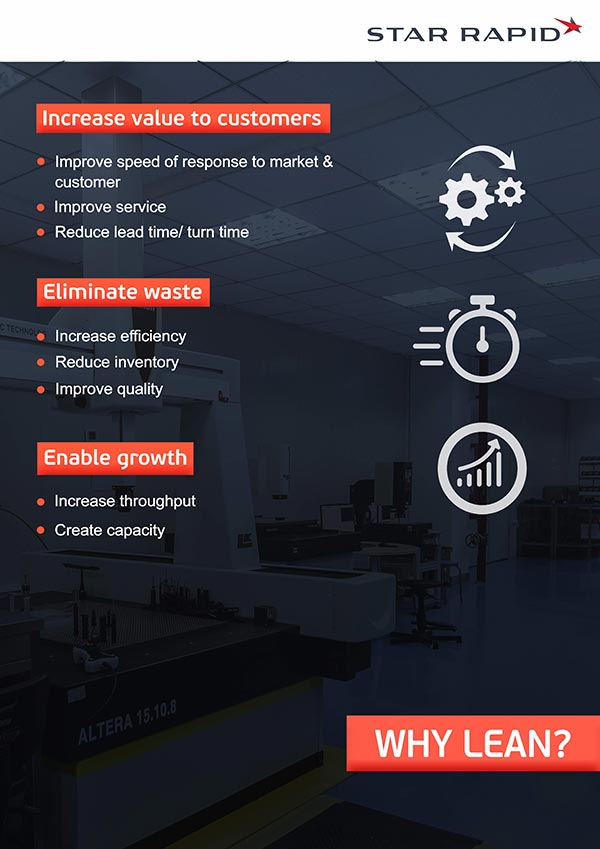 Lean management is a long-term approach to running an organization that supports the idea of continuous improvement by achieving small, incremental changes in processes to boost efficiency. Star Rapid's lean management system is all about maximizing efficiency, getting rid of waste, improving response times and ultimately providing a better experience for our customers.
To do this, we employ Kaizen principles to identify the eight major types of waste and find ways to decrease or eliminate them entirely.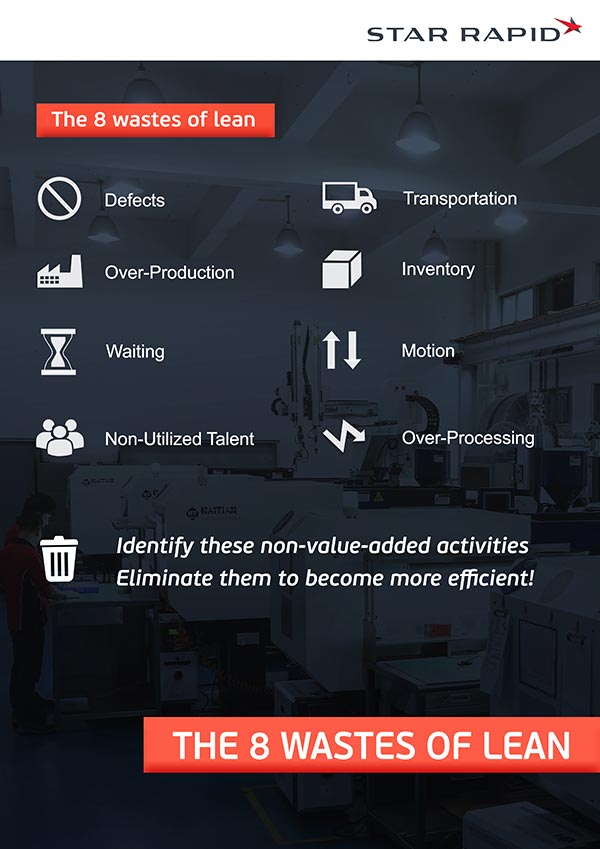 For any manufacturer like Star Rapid that works with a wide variety of products every day, achieving and sustaining a lean environment is a never-ending goal. Every member of the team is therefore responsible for consistently looking for new opportunities for improvement.
We believe that these four manufacturing management tools, working together, form the foundation of a manufacturing partner who upholds the highest standards of performance and ethical behavior. This is what you can expect from Star Rapid when you upload your design files for a free quotation on your next project.