EasyJust Table Leg Case Study
About The Project
Easyjust is an Australian company which created a new design for a stable, adjustable and all-purpose base to prevent the uneven rocking and tipping of tables so common in restaurants. They contracted with Star to make several prototype versions of the base in various materials and finishes.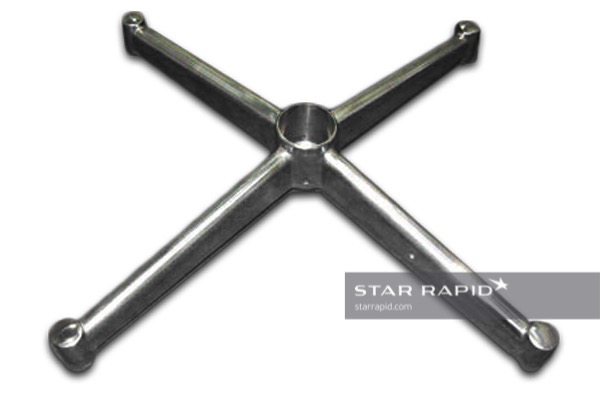 How The Parts Were Made
The first run of prototypes were CNC machined from aluminum. Many different finishing techniques were applied, including a high polish, powder coating, silver anodising and painting. These were sent to the customer for approval, and upon review they elected to proceed with making a pressure die casting tool for a limited production run.
The pressure die casting cavity and core were made from H13 tool steel hardened to Rockwell 42C. The internal faces were hand and machine polished to Ra 1.6, which is a measure of surface smoothness. In addition to the mold tooling, special holding fixtures were also made for post-machining of tapped holes, threading, etc. The final product was left unplated but polished to a medium-high gloss.
Read about other projects we've worked on or, if you're ready to get started on your latest project, contact us for a free project review.
We are very impressed with the quality and efficiency. The product is now a commercially available success.
We would like to thank Mr. Trevor Watson for giving us the opportunity to be involved in this project from start to finish. It has truly been a pleasure doing business with him.