CNC Machining Prototype & Production Services
Rapid CNC Machining Services: Prototype to Production
Global Delivery
Request a Quote
Rapid CNC Machining Services
At Star Rapid, we use advanced equipment to offer you a variety of CNC machining services including milling, turning, EDM, wire EDM, surface grinding and much more. Using our imported 3, 4 and 5-axis CNC machining centers, our skilled machinists can make turned and milled parts using a wide range of plastic and metal materials. Our CNC machining abilities also complement our 3D metal printing service making us a great one-stop-shop for your advanced designs. Learn more about how we combine additive and subtractive manufacturing through our AddSub® service.
What Is CNC Machining?
CNC machining is a subtractive manufacturing process where raw material is removed with a variety of precision cutting tools to make a part or product. Advanced software is used to control the equipment according to the specification of your 3D design. Our team of engineers and machinists program the equipment to optimize cutting time, surface finish and final tolerance to meet your specifications. We use CNC machining not only to manufacture parts and prototypes but also to make mold tools, which can be used for our plastic injection molding or pressure die casting services.
Curious as to how a CNC machine works? Interact with our diagram below to learn more about each part of the CNC
machine and what function it performs.
Advantages Of CNC Machining
CNC machining is great to meet a range of your product development needs. Here are some of the benefits of precision machining:
Quick removal of large amounts of metal material
Highly accurate and repeatable
Suitable for many different kinds of substrates
Scalable volumes from one to 100,000
Low investment in tooling and preparation costs
Economical
Fast turnaround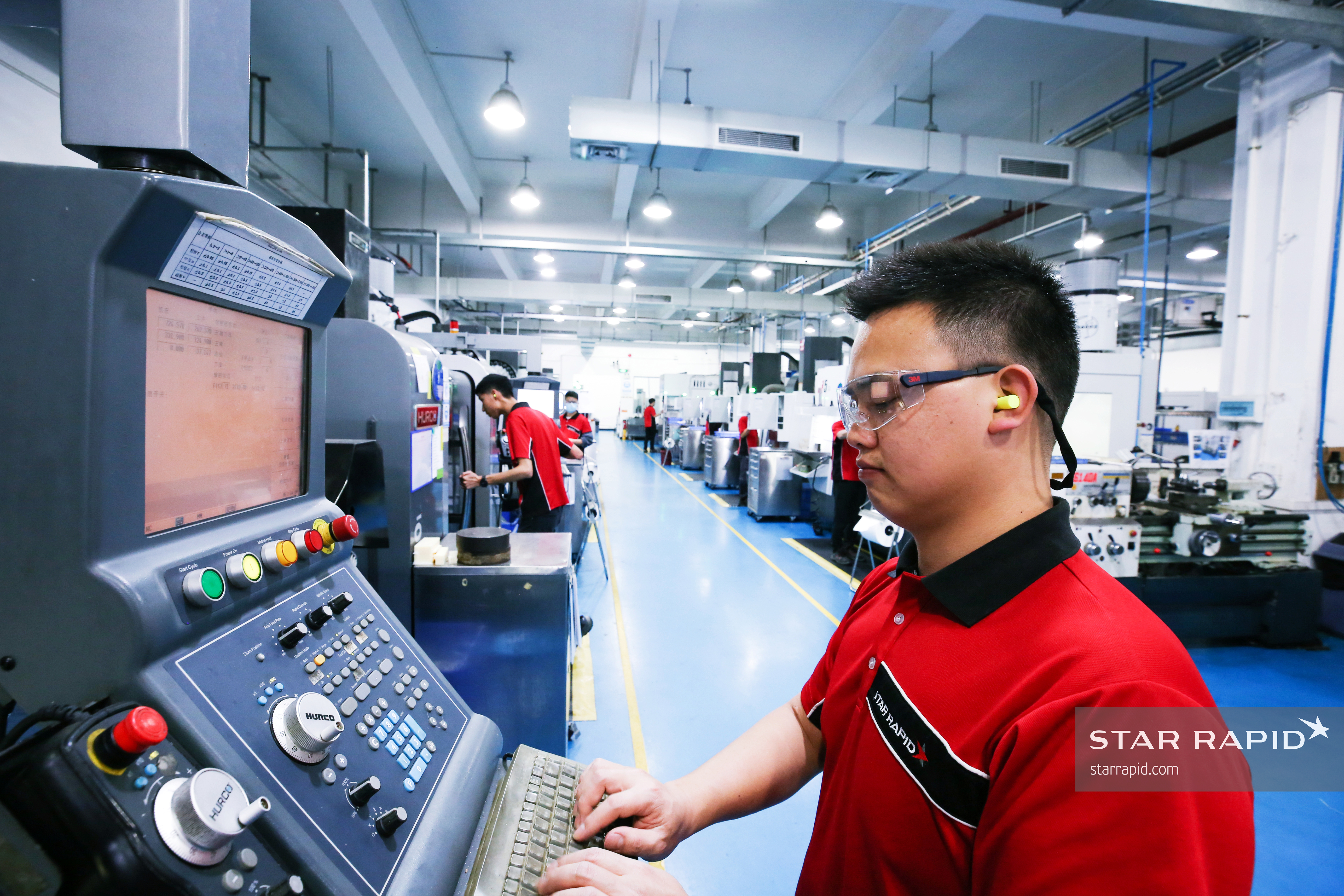 CNC Machining Video | Star Rapid
With a range of finishing services to choose from and guaranteed quality thanks to our inspection services you can trust you will receive great parts every time. Once you send us your 3D CAD file, one of our customer service engineers will check your design for manufacturability to ensure that the part can be made to your expectations and budget requirements. Contact us today for a free quote!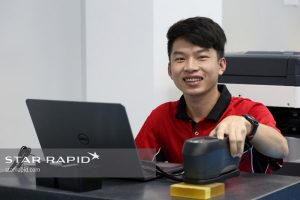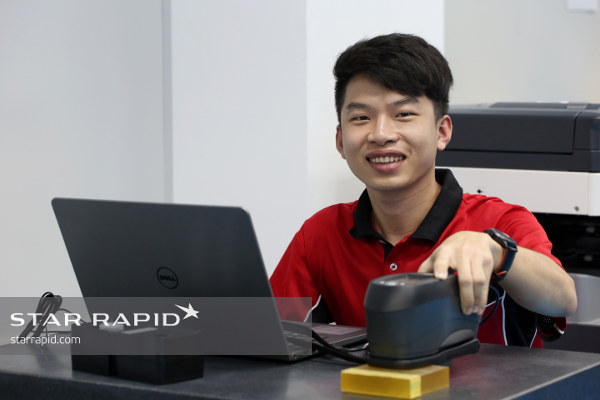 Star Rapid CNC Machining Service FAQ
What makes Star Rapid's CNC machining service the best in the industry?
To deliver the industry's finest CNC machining services, our team combines decades of expertise with the world's most advanced equipment. We use imported 3, 4 and 5-axis CNC machining centers to make turned and milled parts from an extensive selection of plastic and metal materials. We also offer a wide range of CNC machining services, including milling and turning, EDM and wire EDM, surface grinding and more. Our material verification standards are superior to many of our Asia-based competitors, and we proudly offer fast and smooth correspondence.
Is Star Rapid's CNC machining service in-house?
Yes — our team completes all CNC machining at our facilities. This gives us a much higher level of production control in comparison to companies that outsource machining.
What are Star Rapid's quality standards for the CNC machining service?
Our in-depth CNC machining quality-control process is just one of the many reasons why thousands of businesses worldwide choose us for their production needs. This process starts with incoming materials, on which our staff performs a comprehensive inspection to verify integrity and performance. During production, we also perform in-process inspection and testing to make sure each part is produced exactly to your specifications.
How does CNC machining work with plastic injection molding and pressure die casting?
CNC machining is used to make tools for plastic injection molding and dies for pressure die casting. CNC machining is also used for post-processing steps, including drilling holes, tapping threads and more.
Request Your Free CNC Machining Quote Today
Our improved algorithm decreases CNC machining quotation times by up to 90%. Most quotes are delivered within 24 hrs. and usually much less, depending on project details.
Your customer support partner will contact you directly to ensure you've received and understand all aspects of your quotation and to answer any questions you may have.