Why Choose Star Rapid® for Micromolding?
If you need to manufacture small plastic parts and components with micron tolerances, micromolding is your solution. This specialized process uses tiny molds and dedicated machinery to create high-precision small parts with a minimal investment. To get it right, you need a team with experience working successfully at this scale. Here's why Star Rapid is the smart choice.
An International Team with Industry-Leading Expertise
Our engineering and project management specialists have centuries of combined experience in micromolding, rapid prototyping and low-volume manufacturing. Our state-of-the-art facilities in Asia allow us to handle micromolding for organizations worldwide.
Babyplast Micromolding
Our Italian-made Babyplast machines are specifically designed to work on small-scale parts. They have precise temperature and pressure controls for maximum efficiency, while using steel tools that on average are 40% less expensive than full-sized tools. This is just one of the reasons why our micromolding services are a cut above.
Quality and Efficiency You Can Count On
We prioritize both quality and efficiency to give our clients superior results on a schedule that works for them. We have 2- to 48-hour response times on RFQ's 95% of the time, as well as a 90%+ OTD (on-time delivery) against our commitments.
Investment in Improvement
We've implemented a Star University program to ensure our personnel receive the mentorship and training they need to become the best in the business. And in regards to our facilities, we're always looking for ways to upgrade our facilities and equipment to stay at the forefront of advanced manufacturing.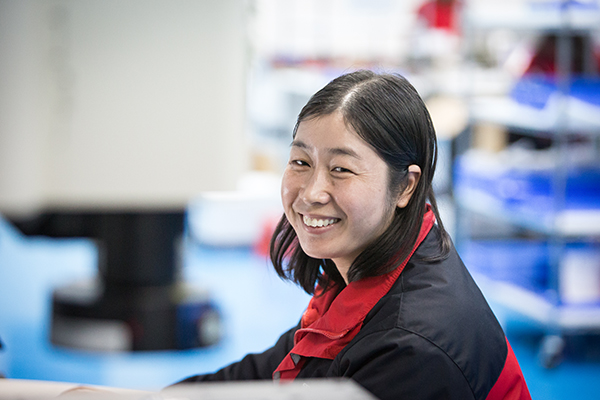 Intelligent Quotations for Every Project
To make our micromolding services affordable at any scale, we never require a minimum order volume or minimum dollar value. To keep things on-time as well as on-budget, we use state-of-the-art AI quotation algorithms to get you your quote quickly (24 hours or less for nearly all projects).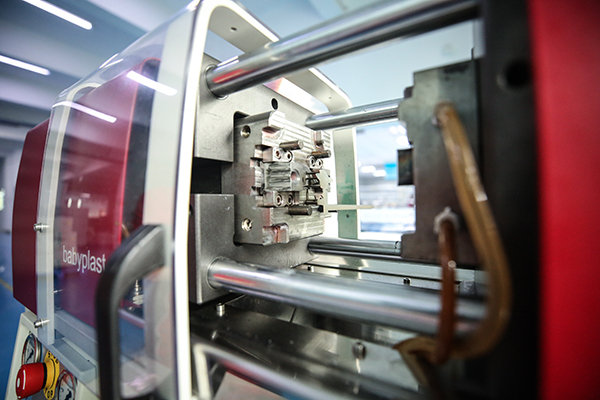 Prototypes and Parts Delivered Quickly with Three Simple Steps
Step One
Upload Project Designs 
Upload your designs files & tell us important details about your project.
Step Two
Confirm Quote + Production
Once you accept our quote, begin working with our team to make your ideas a reality.
Step Three
Receive Your Parts
Your custom manufactured parts are delivered straight to your doorstep.
Industries That Uses Micromolding
Micromolding Quick Facts
What are the smallest parts you can produce?
Part size is mostly limited by gate size. Shot weight is limited to a few grams, and part size is normally 3mm2. Consult our engineers to discuss part sizes smaller than this.
Can I use any type of plastic resin?
Most conventional resins are supported, but it may not be possible to use additives (glass fiber reinforced) because this will impede the flow through a small gate.
How durable are micromolding tools?
Mold tools are the equal of their full-sized counterparts and can last for 50K cycles or more, depending on resin.
Considering Micromolding For Your Next Project?
Is micromolding right for your next project? Contact our tooling engineers for a free consultation to discuss your product requirement. We can recommend the service that best fits your schedule, order volume.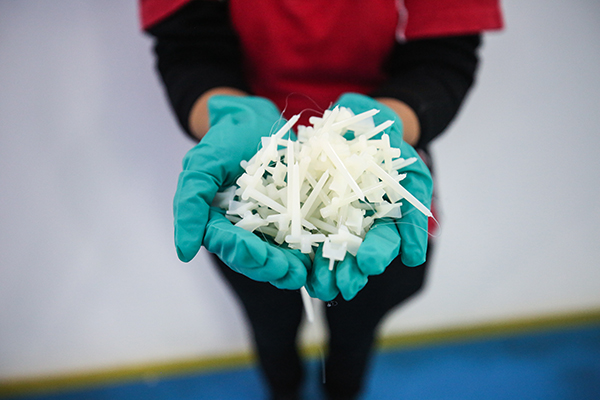 Request Your Free Micromolding Quote Today
Our improved algorithm decreases micromolding quotation times by up to 90%. Most quotes are delivered within 24 hrs. and usually much less, depending on project details.
Your customer support partner will contact you directly to ensure you've received and understand all aspects of your quotation and to answer any questions you may have.