Micro Molding Service
Micro molding is a specialized form of plastic injection molding, optimized for making parts on the smaller end of the scale. Small precision plastic parts are increasingly important for emerging applications in medicine, microfluidics, electromechanical devices, pharmaceuticals and more.
Micro molding at Star Rapid offers an exciting option for product developers who don't need a full-sized tool running on a larger machine, which saves time and production costs.
How Does Micro Molding Work?
Although the basic process is the same as conventional plastic injection molding, extra care must be taken when designing the tool, especially for the gates and runners. Smaller tools also require tighter tolerances and more carefully managed surface textures.
At Star we make all of our own tools to guarantee their quality, while our sophisticated metrology department can accurately measure and quality even the smallest features. In addition, our Babyplast 10/12 molding machines are fully digitally controlled for ideal temperature and pressure regulation.
What are the Advantages of Micro Molding?
Micro molding offers many potential advantages for the right kind of product:
40% lower tooling costs
Greatly reduced energy and production costs
Online database for thousands of job set-ups
Faster cycle times
Less material consumption
Faster tooling lead times
Easier shipment of export tools
No minimum order quantities or order value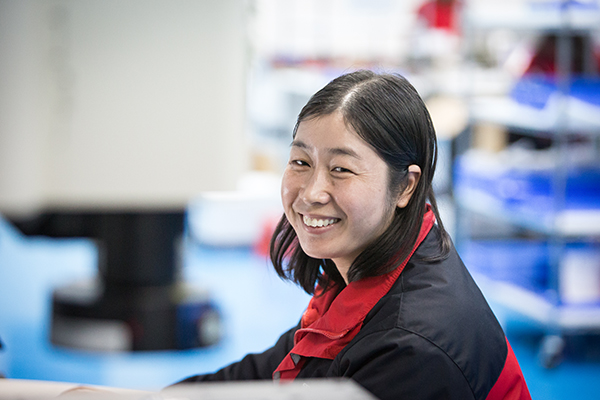 Micro Molding Machine – Babyplast
The Babyplast 10/12 is a fully-hydraulic, digitally controlled micro molding machine capable of making high precision parts in millimeter scale. It has many unique features optimized for micro molding, including a unique resin heating system that ensures uniform plastic temperatures to reduce stress on every part.
With a small footprint and low energy consumption, the Babyplast is economical to operate and can also be cycled more quickly than a full-sized machine.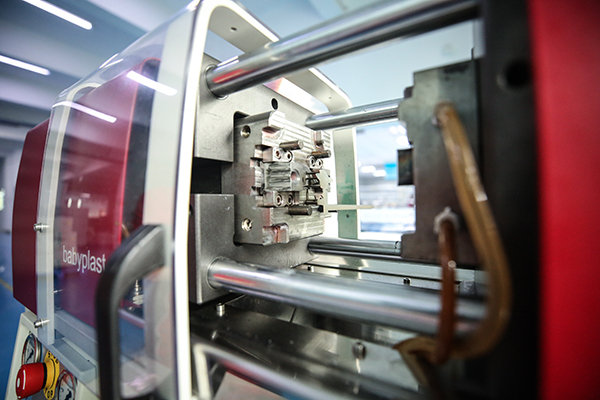 Prototypes and Parts Delivered Quickly with Three Simple Steps
Step One
Upload Project Designs 
Upload your designs files & tell us important details about your project.
Step Two
Confirm Quote + Production
Once you accept our quote, begin working with our team to make your ideas a reality.
Step Three
Receive Your Parts
Your custom manufactured parts are delivered straight to your doorstep.
Industries That Uses Micro Molding
Micro Molding Quick Facts
What are the smallest parts you can produce?
Part size is mostly limited by gate size. Shot weight is limited to a few grams, and part size is normally 3mm2. Consult our engineers to discuss part sizes smaller than this.
Can I use any type of plastic resin?
Most conventional resins are supported, but it may not be possible to use additives (glass fiber reinforced) because this will impede the flow through a small gate.
How durable are micro molding tools?
Mold tools are the equal of their full-sized counterparts and can last for 50K cycles or more, depending on resin.
Considering Micro Molding For Your Next Project?
Is micromolding right for your next project? Contact our tooling engineers for a free consultation to discuss your product requirement. We can recommend the service that best fits your schedule, order volume.