If you're trying to bring a new product idea to market, there may be more than one manufacturing method that will suit your needs. Each of these processes used at Star Rapid has advantages for lead time, precision, start-up costs, volume and more.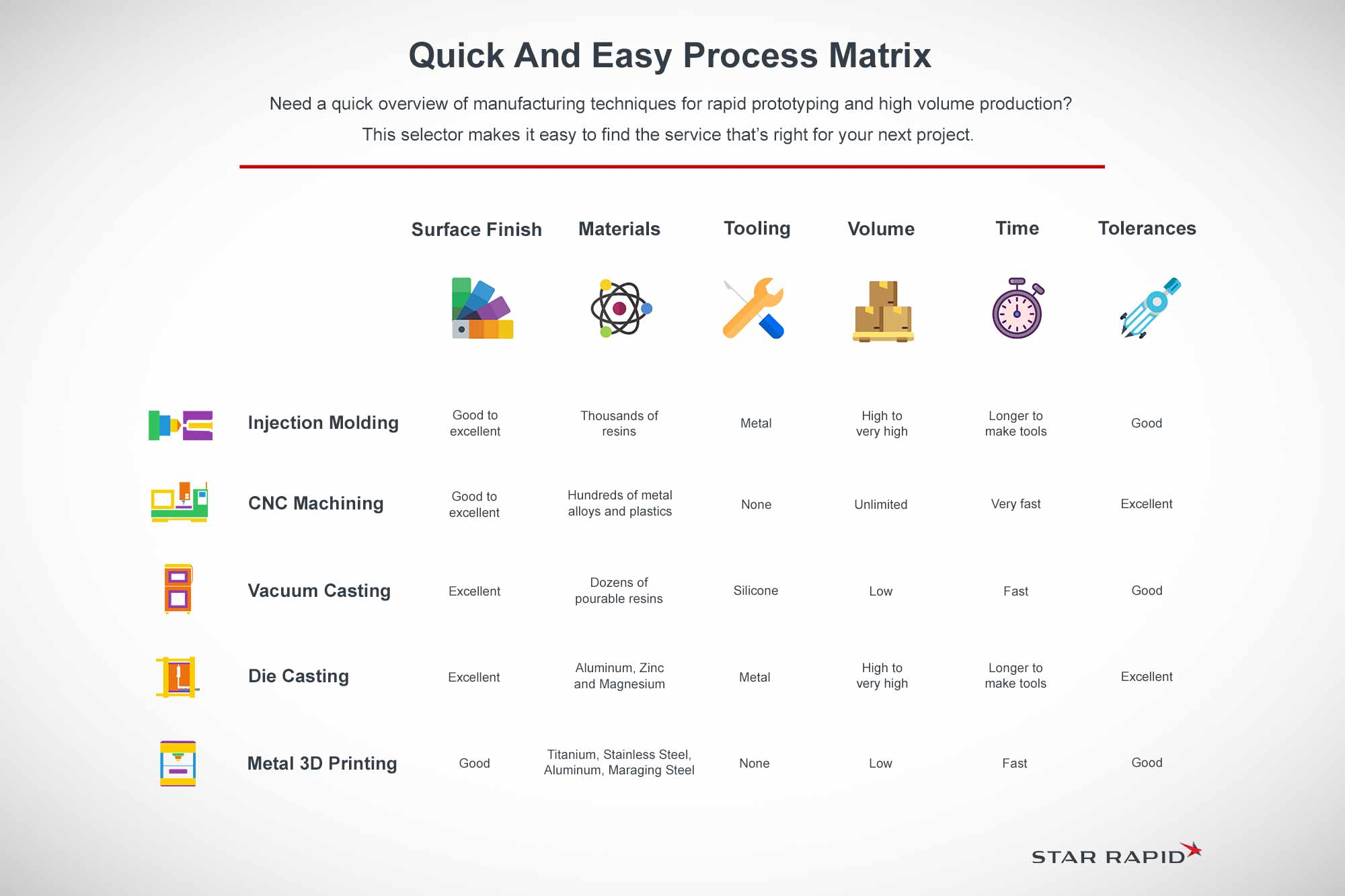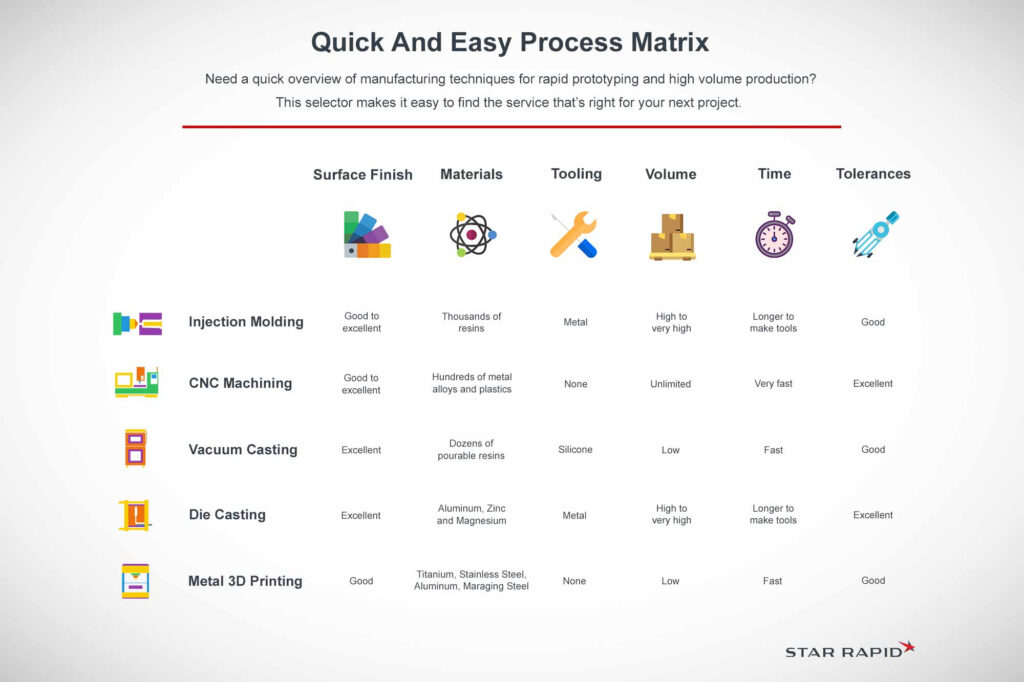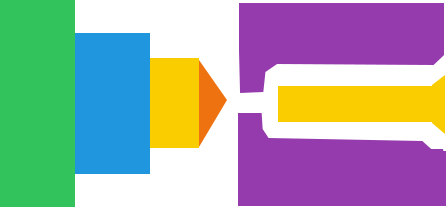 1~4 weeks to make injection molding tools and dies
Able to process thousands of thermoforming resins
Requires careful attention to best design practices for making tools
High reliability and repeatability
Higher initial tooling cost, relatively low unit price
Best suited for high volumes of mass-produced commercial and industrial parts
No hard tooling necessary
Most accurate and precise method for close tolerances
Hundreds of metal alloys and hard plastics to choose from
Cutting programs can be easily and quickly modified
Suitable for rapid prototypes and production
Fast set-up and turnaround times
No limitations of volume
Best for angled / beveled faces, flat surfaces, turned parts, tapped and threaded parts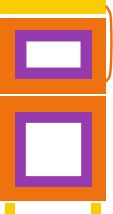 Silicone mold tools are inexpensive
Surface finish quality is excellent
Many casting resins available that mimic plastic injection molded parts
Requires a master pattern for forming molds
Suitable for prototyping or end-use parts in small volumes
Best for quick turnaround plastic parts with production quality look and feel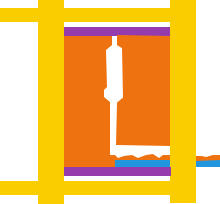 Requires tools and dies
Aluminum, magnesium, zinc
Excellent dimensional stability and surface quality
Best for large volumes of metal cases, enclosures and housings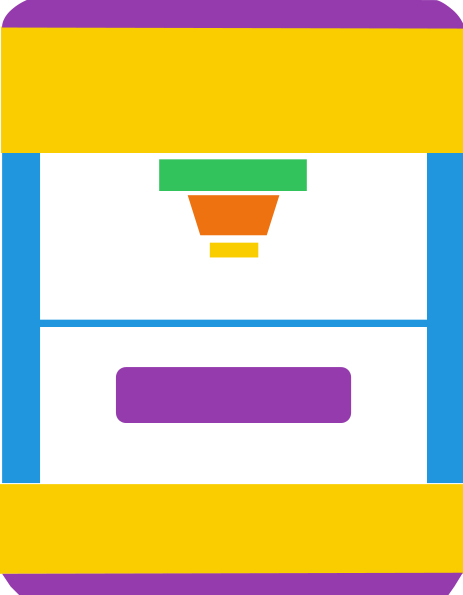 No tooling necessary
Programming and set-up is relatively fast
Most parts require post-machining and finishing to achieve final dimensions
Low volume, high-value parts
Best suited for lightweight, strong, highly complex metal shapes that cannot be made conventionally
We hope this overview was helpful to you. We will be happy to provide more information when you upload your CAD files for a free project quotation.