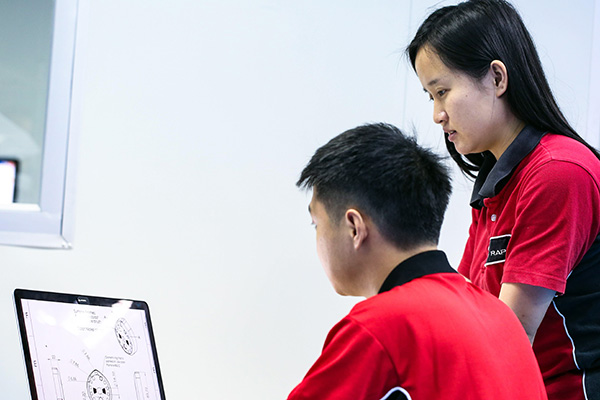 When developing a product you need fast and accurate quotations from your supplier to get your project started and to understand the cost and lead times involved. To ensure you get an accurate quote, manufacturing suppliers will need information from you to make sure they produce exactly the parts you expect and provide an accurate estimate.
Here are Six things to prepare when requesting a quote to ensure a quick, reliable and accurate estimate from your manufacturing partner.
1. Product Design Drawings
Both 2D and 3D technical drawings are needed to produce the exact size and shape of your finished part, so it's important to prepare both drawings correctly so we've put some tips together on how to prepare a CAD drawing.
The 2D drawings specify the exact dimensions and tolerances of all features. This is also where you can note the surface texture, color and other important part information. The 3D CAD files are required for setting up G-code for CNC machining. Even for projects that don't require CNC machining, such as vacuum casting, it's useful to have a 3D CAD file for estimating raw material consumption and part weight.
At Star Rapid, 2D drawings are best prepared in .pdf format, while 3D CAD files are accepted in .stl, .igs or .step formats. 
2. Quantity
When requesting a quote you will need to have an idea of the number of prototypes or parts needed. Different manufacturing processes are best suited for different volumes of parts. One process that may be ideal for a handful of prototypes, like vacuum casting, would be unsuited for larger production volumes. Therefore it's best to be very clear about the quantity at the beginning of the quotation process.
Star Rapid's production volumes range from a single one-off part to 500,000+. 
3. Material
Many types of metal and plastic are available to make rapid prototypes and production parts. They each have unique mechanical and physical properties to help you achieve the performance you're looking for. It's important that you tell us the material you want to work with so that we can provide a precise quotation not only for the raw material but also to account for the related processing costs using that material. If you're unsure what you need read more about the CNC materials and injection molding materials or talk to our team about the options available. 
4. Color
The right color is very important to the success of your product innovation. However, color can be subjective and so it's necessary to communicate this information to the supplier in an unambiguous way.
The best way to do that is by specifying a Pantone or RAL number that will allow us to offer an exact color match. If that's not possible, then provide a physical sample and we will use our X-Rite color spectrophotometer to test the sample and generate an LCH (light, chroma, hue) value. We can then use this value for color mixing and for measuring finished parts.
5. Surface Finish
No matter what manufacturing process is used, there will be a resulting surface finish left on the part. However, that may not be the finish that you're looking for.
So whenever possible, it's best to specify the finish you want by referencing a known surface finishing standard using a gauge or template. These include SPI gauges for plastics, VDI gauges for metal, MoldTech for chemically etching injection mold tools and more.
If flatness is important to your application, specify an Ra value if known. If necessary, we can measure the texture and flatness of a sample that you provide to us.
6. Application
Although not strictly necessary for providing a quotation, it's very helpful if you provide as much information as possible about the final application of your part. This helps us to not only suggest the best material and manufacturing process but we may also be able to offer insights into design improvements based on our experience making thousands of products for a variety of industries.
Preparing all details in advance of a quotation will help to ensure your manufacturing partner does not need to ask additional questions and therefore can expedite your project. This is the kind of service you can expect from Star Rapid when you upload your design files for a free quotation.
This is why we try to offer helpful information about how to write a manufacturing enquiry.