Bespoke manufacturing services of CNC machined parts,
from one-off prototypes to full mass production.
Request a CNC machining quote today.
Request a Quote
What is CNC Machining?
There are many types of CNC machines. They all use a computer controlled machine tool to remove material from the workpiece.. Because of this computer control, CNC machining is much faster, more precise and  accurate than conventional machining.
What is CNC Machining used for?
Our precision CNC machining services make complex finished parts and components as well as tools for plastic injection molding or pressure die casting. In addition, CNC manufacturing  is used for secondary drilling, tapping, and milling operations on  machined parts or parts made from other processes.
CNC machine tools come in many specialized types to perform all kinds of operations on raw stock. However, CNC mills are the most common and versatile multi-axis machines that we use at Star Rapid every day.
Our CNC Services
Star Rapid provides custom CNC milling and lathe services. Learn more about what services we offer.
CNC Turning Services
CNC turning is the ideal way to make deep holes, machined threads, and all types of cylindrical shapes that have superior surface finishes. When you need precisely manufactured parts, fast turnaround, and no volume limitations, CNC turning at Star Rapid is your solution. Learn more about how we can support you.
CNC Milling Services
CNC milling makes complex prismatic shapes and flat surfaces for a limitless variety of commercial and industrial products. Multi-axis metal CNC machines require no fixed tooling, are highly flexible, and extremely accurate. Learn more about how we can support your most demanding CNC milling projects with no volume limitations. 
EDM Services
Electrical discharge machining (EDM) is a specialized form of CNC machining. Controlled pulses of electricity are used to erode even the hardest metals with great precision. This is essential when machining hardened tool steels. When done correctly, the surface finish is mirror-smooth and requires no secondary polishing. 
Surface Grinding
If you need an extremely flat surface on your parts, there is no better way than by surface grinding. In this precision CNC machining service, a special abrasive wheel passes over the face of the workpiece, carefully controlled by digital motors, to provide the ultimate in surface flatness. Contact us to learn more about how it can help you.
CNC Machining Tolerances

Our general tolerance for machined parts in metal is DIN-2768-1-fine. For our plastic CNC service, we work to the DIN-2768-1-medium standard. Since tolerances and dimensions can be greatly affected by the part's geometry and the type of material, we highly recommend consulting with our engineers in advance if you have any concerns. 
Rapid Tooling Services
CNC manufacturing is used for more than just finished parts. When you need high-quality plastic injection molds or pressure die casting tools made quickly, we offer custom CNC machining services for rapid tools, prototypes, and low-volume production. Along with the rest of our manufacturing services, it's another way to help bring your product ideas to life quickly and with total quality assurance.
Star Rapid CNC Machining Service FAQ
Why choose CNC machining?
CNC machining is fast, accurate, and versatile. No other manufacturing solution produces end-use parts in any volume without the need to invest in hard tooling or expensive set-ups.​
What raw materials can I use with CNC machining?
Almost any rigid solid can be machined, including mild and stainless steels, aluminum, brass, copper, magnesium, titanium, and many types of engineering plastics. Check out our list of frequently used materials.
What tolerances can I achieve with CNC machining?
Our standard tolerances are 0.05 microns, which is suitable for the majority of commercial and industrial applications. Consult with us if you need closer tolerances for special projects.
Why Choose Star Rapid For CNC Machining Services
Star Rapid's CNC machining services are optimized for speed, flexibility, and superior quality no matter the volume of parts. Here's what sets us apart. 
✓ Industry-Leading CNC machining equipment
Imported 5-axis CNC machining centers running the most advanced AutoDesk and Vericut software. Exclusive Guhring cutting tools from Germany for the finest tool performance and longevity.
✓ Intelligent pricing for every CNC machining project
Offering you a proprietary, patent-pending AI quotation algorithm. The power of machine learning gives you fast and accurate CNC machining quotes without guesswork. 
✓ Comprehensive raw material testing and verification
No one in the industry offers more dependable positive material identification (PMI). You can proceed with full confidence that your parts will meet all of your material specifications and regulatory compliance requirements.
✓ A full suite of finishing services
Most CNC machined parts require some form of post-finishing before they're ready to be put to use. From bead blasting to polishing, anodizing to plating, laser etching and to painting, we offer every surface treatment you need to make a great finished part.
Advantages Of CNC Machining Services
One of the great advantages of CNC machining is that it works so well with so many different materials. These include mild and stainless steels, magnesium, brass, titanium, and even very hard alloys such as Inconel. In addition, rigid engineering plastics can be machined, as well as carbon fiber. All of these options give you even more design freedom. Learn more about our standard materials.
No matter what material you use, you need absolute confidence that it conforms to your specifications and regulatory requirements. That's why we have a best-in-class material testing laboratory. We use positive material identification (PMI) to verify all incoming stock, and provide you with a full physical analysis. It's the only way to be sure you get exactly the quality and performance you demand.
CNC machining offers many advantages for product developers, including
Fast material removal
Tight tolerances and high precision
Excellent for making complex geometries
Versatile
Suitable for many different kinds of substrates
Unlimited volumes
Low investment in tooling
Fast turnaround
Parts are full-strength
Excellent surface finishes
Easily customized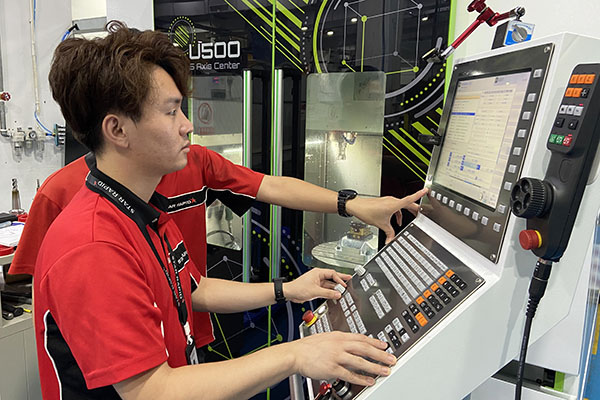 Star Rapid's CNC Machining Projects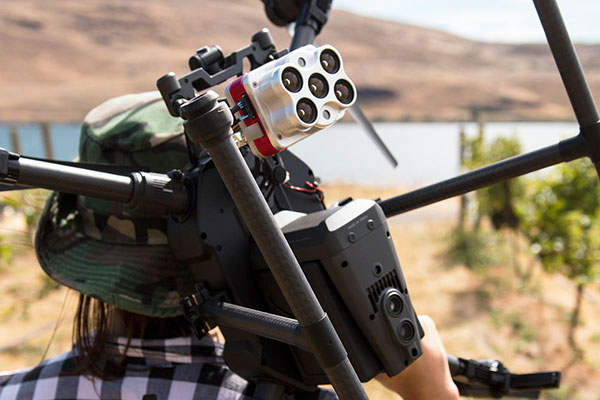 Agricultural Drone Sensor
6061 aluminum is lightweight, strong, and resistant to corrosion. We worked with MicaSense to help them make CNC machined aluminum housings for their Altum agricultural sensor drone. Clear and colored anodizing along with laser etching produced a beautiful and durable part. Read more in this case study.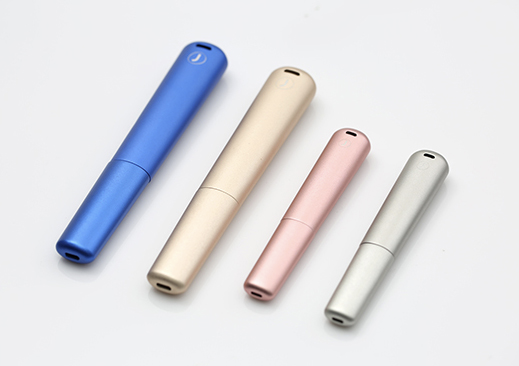 Electronic Cigarette Case 
ConsumerNext recently asked us to make a CNC milled aluminum case for a new kind of electronic cigarette. They needed a case in two different sizes, for both men and women, and in each size they wanted to try different anodized colors to test the market. To achieve this, we made some small batch runs in light gold, dark blue, light rose and warm grey. Read more in this case study.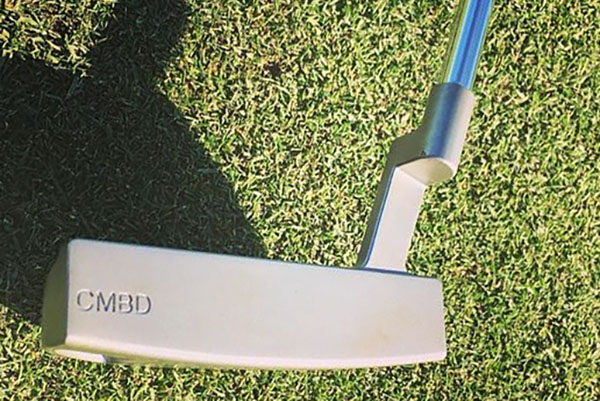 Custom Golf Club Putter
CMBD is a custom golf club designer from the UK. They're passionate about creating the ultimate putter for golf purists who will settle for nothing but the best. That's why CMBD approached our team to help them machine their club head from high-quality Japanese D2 tool steel. Read up on our process and see the results in this case study.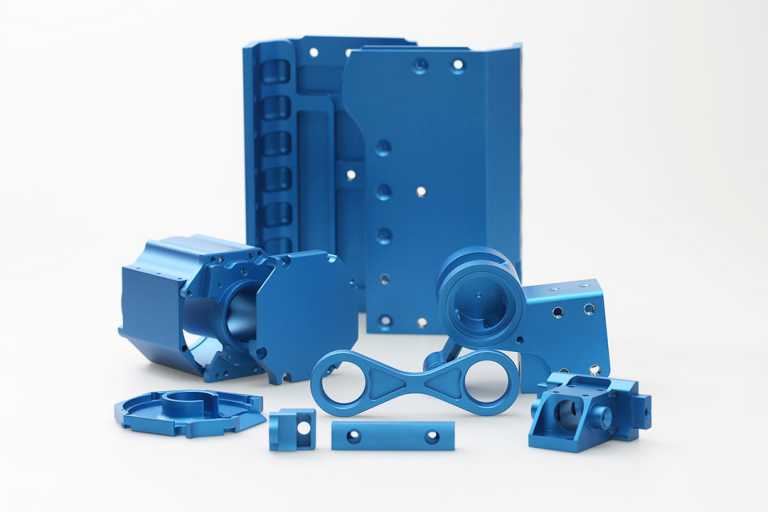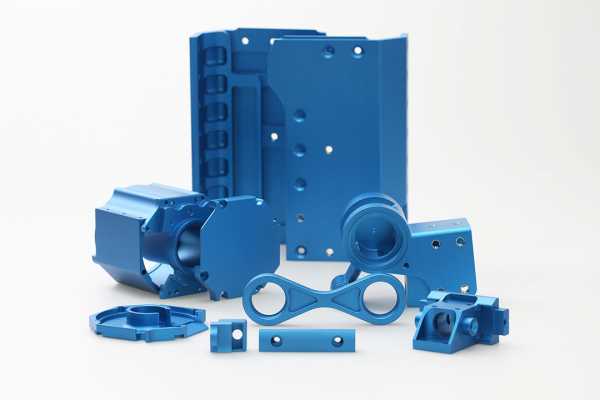 IHMC Robotic Exoskeleton
The Institute for Human and Machine Cognition (IHMC) is a not-for-profit research institute developing robotic exoskeleton solutions to provide mobility for the physically impaired. The MinaV2 is CNC machined from aluminum and anodized for greater corrosion protection and scratch resistance. Learn more about our process and check out the finished Mina v2 when you read this case study.
CNC Machining: Further Reading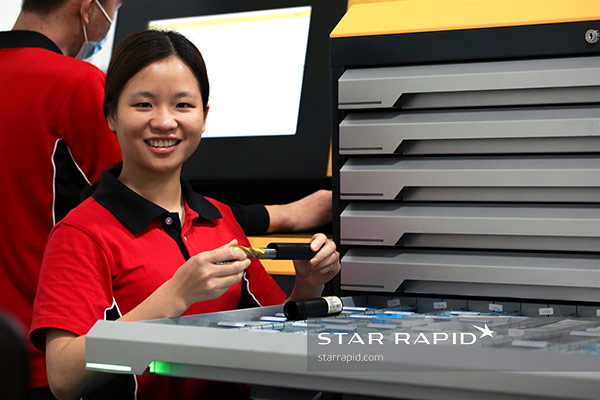 Improving CNC Machined Parts With Thin Film Coatings
Star Rapid exclusively uses Gühring end mills and cutters from Germany. An industry leader, Gühring applies special thin film coatings to their tools. These coatings increase tear and heat resistance, improve lubrication and tool hardness. For product developers this means less machine downtime, faster cutting speeds and superior surface finishes. Read more about why we use Gühring tools for our CNC machining services.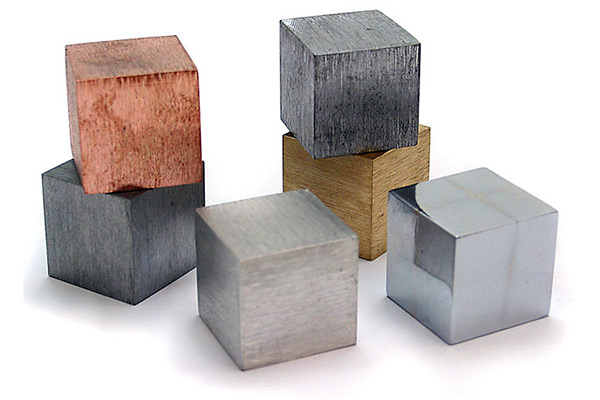 How To Choose The Right Material For CNC Machining
What is the right CNC machining material for you? To help you find the best solution for your needs, we've put together this guide on the advantages and applications of the most common materials we use every day to make prototypes and production parts.
Read more
Request Your Free CNC Machining Quote Today
Our improved algorithm decreases CNC machining quotation times by up to 90%. Most quotes are delivered within 24 hrs., depending on project details. Your customer support partner will contact you directly about your CNC machining quote to ensure you've received it and to answer any questions you may have about your options.